This post shows you the best bachelorette party destinations ideas!
To end your single life to live happily ever after should be fun and memorable, a celebration that's cherished for a lifetime.
One of which is by having a bachelorette party.
Some people skip this because they think this celebration has to be expensive.
However, having a fun and memorable bachelorette party is possible without breaking the bank!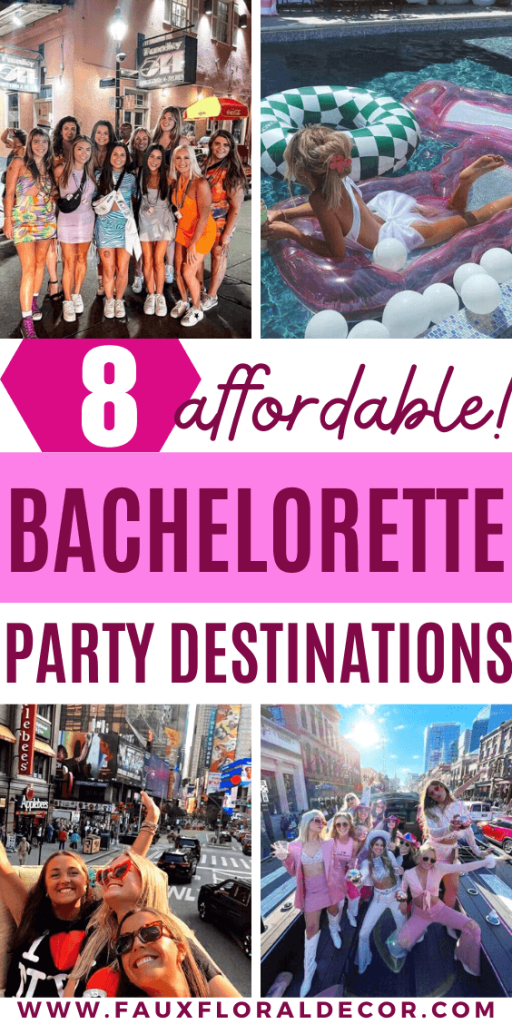 Our recommendation is to find affordable yet meaningful destinations that are still exciting and offer plenty of activities to keep the bride-to-be and her friends entertained.
There are actually a lot of destinations you can explore in the US.
Whether that means dancing until the sun comes up in Miami, enjoying the gorgeous beaches in San Diego, or exploring the best art museums in New York.
To keep your bachelorette party within the budget, we also have some tips on how to keep your celebration inexpensive.
Read our list below and find the most suitable destination for you and your friends!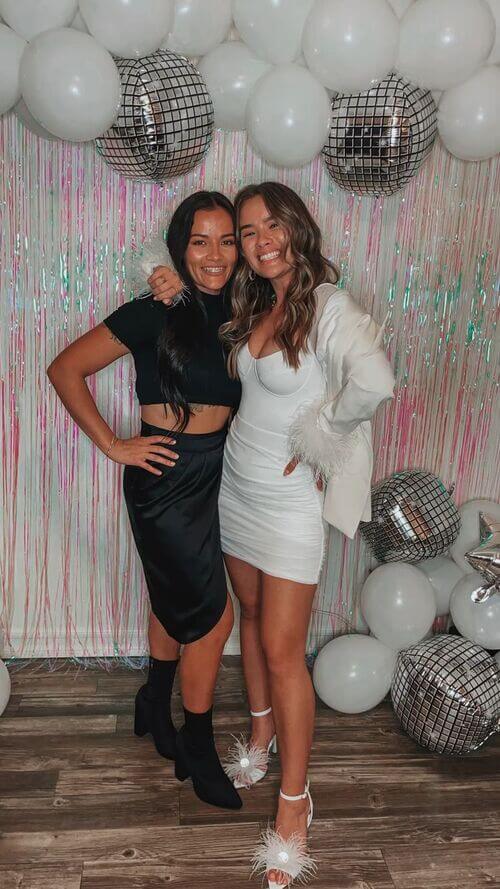 1. Miami, Florida
Miami is such a lively city full of vibrant culture with delicious eats!
You can find a bunch of options to do for your bachelorette party.
First of all, Miami boasts a range of accommodations, from affordable ones to the most luxurious.
If you want to party all night, you can stay in the glamorous South Beach, where you can enjoy endless restaurants, bars, and clubs, right on the beach.
However, you can always opt for a quieter, more laidback neighborhood in Miami, which is North Beach.
For food, Miami offers various good foods and drinks.
From traditional Cuban-fare food to the fanciest brunch menus.
Spots frequented by big groups include Nobu, Joe's Stone Crab, and the bachelorette party-beloved Joia Beach or Nikki Beach.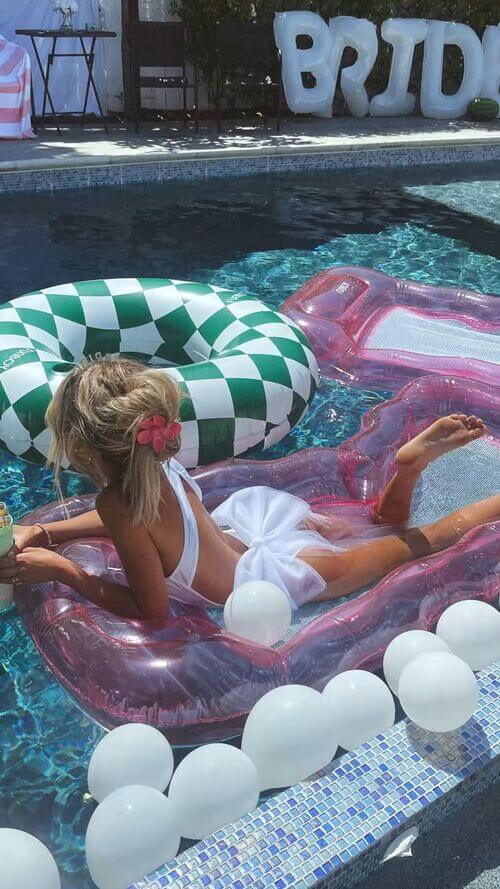 2. Nashville, Tennessee
Nashville is such a central location, making it an excellent meetup point for ladies flying in from all over the country.
With a lively bar scene, plenty of affordable accommodation options, and fun activities like honky-tonk dancing, Nashville is an excellent choice for an affordable bachelorette party.
You can stay downtown to walk to Broadway honky-tonks like Tootsie's and Acme Feed & Seed.
The historic Union Station Hotel, the sophisticated Hermitage Hotel, and the Holston House are all beautiful and central properties.
If you are in Nashville, you don't want to miss out on Biscuit Love for the Southern classic, biscuits, and gravy, or its famed Bonuts (fried biscuit donuts).
For dinner, enjoy a scenic sit-down with your girls at The Farmhouse on the river.
You'll also definitely want to reserve a pedal pub for you and your girls during the day.
The 15-person bike-slash-pub is BYOB and a fun way to enjoy some drinks while touring the city.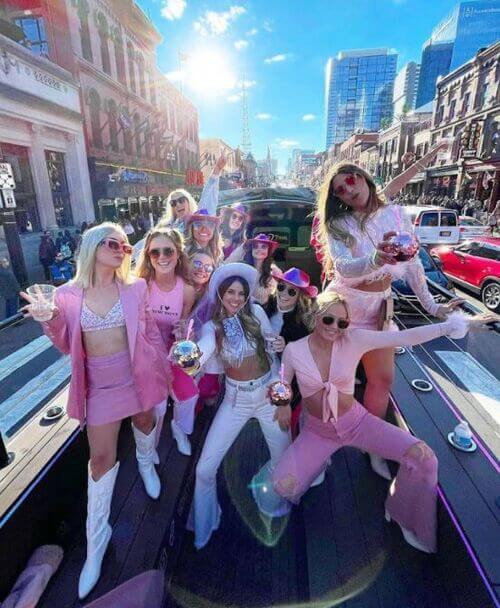 3. New Orleans, Louisiana
If you'd like a bachelorette party with a touch of Southern charm, New Orleans is a great option.
It is known for its lively nightlife, delicious cuisine, and historic architecture!
This city has a wide range of inexpensive lodging alternatives in addition to entertaining activities like a tour of the French Quarter, live music events, and, of course, crawfish boils.
Stay in places like the immaculate Maison de la Luz, the iconic Eliza Jane, or the Pontchartrain Hotel in the Garden District of NOLA are great for girls' trips.
Don't forget to stop by the world-famous Café du Monde for their beignets and coffees.
Casual dinners at the French Quarter or splurge a little bit at Cochon.
Finally, try some gelato at NOLA's favorite Italian bakery, Angelo Brocato, a fixture since 1905.
Lastly, swing by a few jazz bars on Frenchmen Street and walk around Jackson Square if you fancy some jazz music.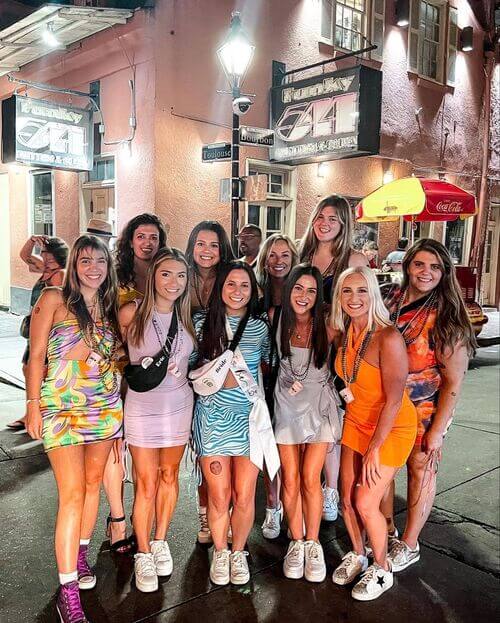 4. San Diego, California
San Diego is the perfect destination for beach-adoring bachelorette parties.
It is beloved for stretches of beautiful beaches, such as La Jolla, as well as beautiful points of interest like Torrey Pines.
The city also offers plenty of affordable accommodation options and activities like hiking, surfing, and visiting the famous San Diego Zoo.
Since San Diego is great for the beaches, summer is usually the ideal season to visit.
Hence, a waterfront stays with gorgeous views is also highly recommended.
You can stay at Hotel del Coronado, a Curio Collection Hotel, The Pendry San Diego, as well as the Hilton San Diego Bayfront.
For food, San Diego is home to familiar, party restaurants, like LAVO, or something more local, like Cucina Urbana.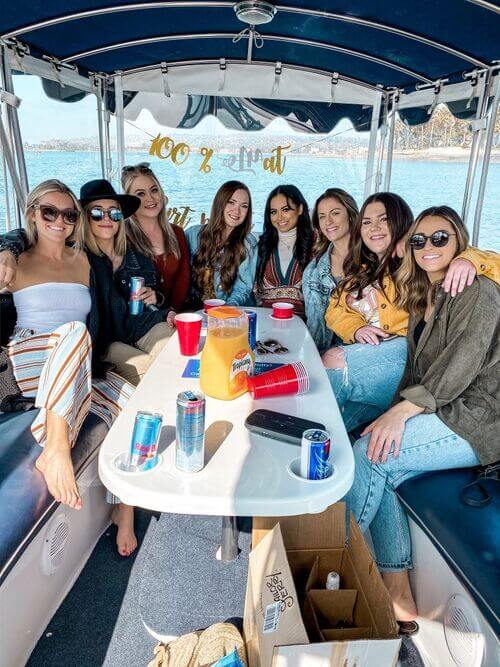 5. Charleston, South Carolina
Charleston is a top bachelorette party destination for those looking for an affordable but sophisticated experience.
Known for its historic charm and southern hospitality, there are plenty of affordable accommodation options and activities, such as exploring the historic district, taking a carriage ride, and eating in comforting-yet-creative Southern fare.
Southern hospitality is on serious display at Belmond Charleston Place, located in the heart of King Street.
For the activities, you can opt for Rainbow Row, one of Charleston's most popular Instagram photo opportunities.
You can also check out the Fall Tours of Home or Kiawah Island for scenic bike rides.
Eating should be a focal point when visiting.
You may check out restaurants such as Husk, The Ordinary, and Magnolias.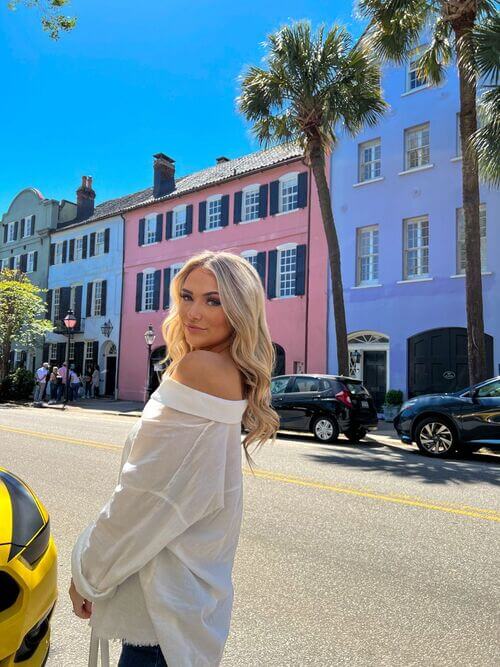 6. New York City, New York
Looking for a destination on the East Coast? Then, NY City it is.
There's likely no other place that can offer as wide of a scope of options as the city that never sleeps.
This city offers iconic tourist backdrops, art lovers can visit the famous Museum Mile, or head down to Chelsea to stop at galleries, including Gagosian and David Zwirner.
For accommodation, NYC is a town comprised of many neighborhoods, but Manhattan is the most centralized for visitors and residents alike.
If you and your besties love Broadway, the Sofitel New York might be a good choice.
No worries about the food because you will never run out of good food in NYC.
From inexpensive pizza, like Juliana's in Brooklyn, to hot fine dining experiences, like Iris, Joomak Banjum, or Les Trois Chevaux.
On a side note, NYC also seems magical if you would visit in winter!
The city is full of holiday lights and festivities, ice skating rinks, and winter markets.
Plus, you can see the legendary Rockefeller Christmas tree or the New Year's Eve ball drop in Times Square!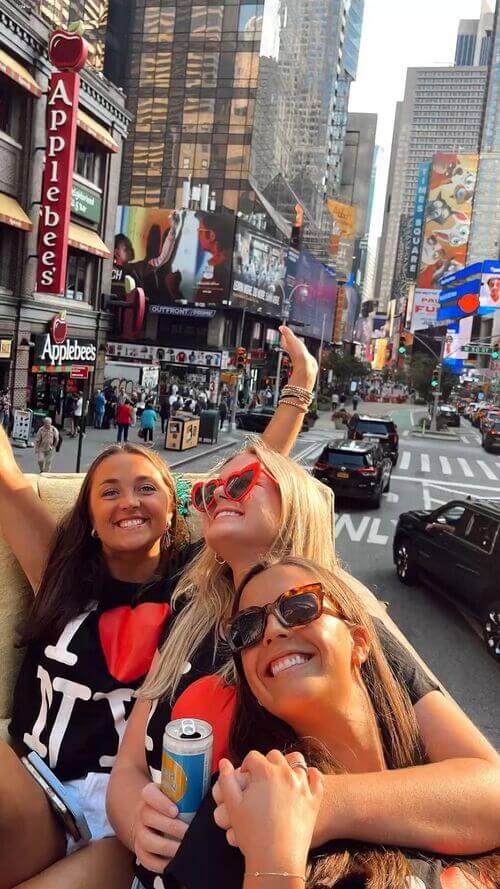 7. Austin, Texas
Austin has a robust live music scene, exploding culinary culture, burgeoning arts community, and scenic outdoor destinations.
One of the main activities you can do in Austin is tubing on a hot summer day on the Guadalupe River.
An integral experience in this town is brunch, however.
You can try spots like The Peached Tortilla, for their mimosa kits and Korean steak and eggs, Better Half for the pastrami toast and cold brew with Gernet Branca, and District.
For a place to stay, Austin is the perfect city to find a cozy Airbnb loft to bond with your besties.
Options are varied from a loft apartment downtown to a comfy home with a pool!
To add, winter is also an especially great time to visit Texas' capital city, thanks to mild weather and fewer summer crowds.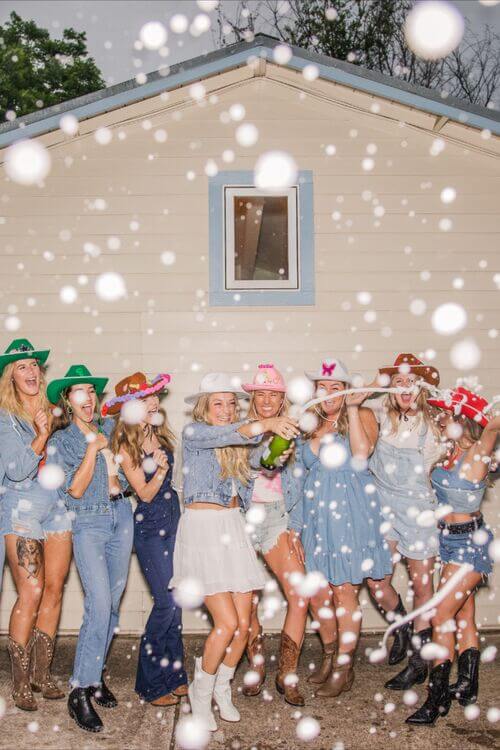 8. Asheville, North Carolina
Asheville is seated at the base of the stunning Blue Ridge Mountains.
Hence, it is an ideal low-key getaway for you and your besties who love the great outdoors, live music, and local brews.
While in Asheville, explore Vanderbilt's world-famous home and grounds, The Biltmore, and don't forget to stop by the winery to sip on Asheville's best wine.
You can also enjoy a hike in DuPont Forest or mountain biking for more adventure in Bent Creek Experimental Forest.
For a place to stay you can opt for AC Hotel by Marriott Asheville Downtown or look for cute Airbnb flats.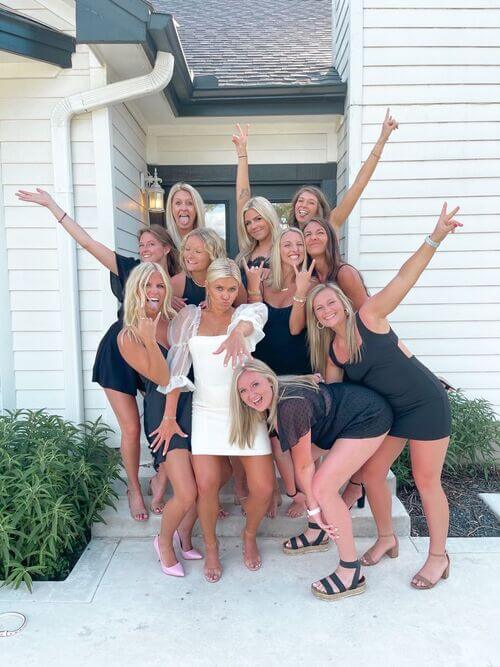 Tips To Keep Your Bachelorette Party Within The Budget
If you are having too much fun, sometimes you may exceed your initial party budget, and it's absolutely a nightmare! So, to keep your fun and memorable bachelorette party within the budget and inexpensive, here are some tips:
1. Plan ahead:
It's important to plan ahead of the trip, from accommodations, tickets, and activities. Sometimes, you can get discounts and deals if you book early!
2. Explore free activities:
Not all activities are paid! Find out fun things to do with your friends that are free, such as visiting the parks, hiking, or going to the beach.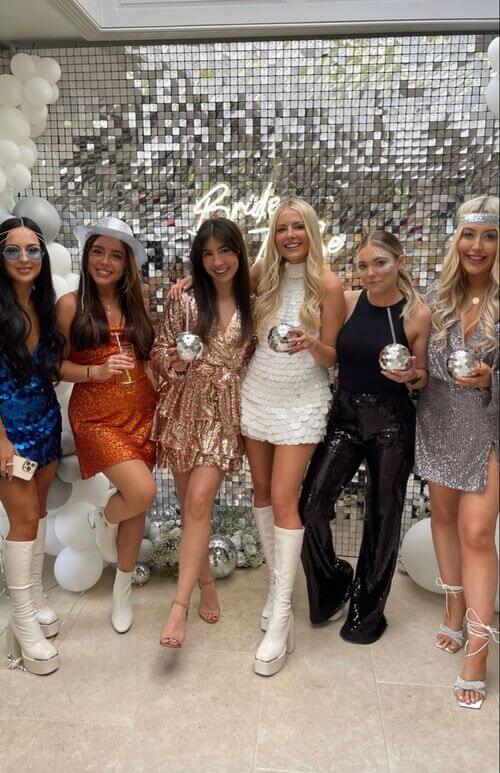 3. DIY your meals:
If you are staying in a rental house or an Airbnb, cooking your own food might be the best way to stay affordable during the trip.
4. Set a budget:
Setting a budget can help prevent overspending and ensure everyone is on the same page about expenses.
5. Split costs:
Consider splitting costs with your friends for things like accommodations, transportation, and activities with the rest of the group.
Concluding
In conclusion, planning an affordable bachelorette party doesn't have to be a daunting task.
With plenty of budget-friendly destinations like Austin, Nashville, and Charleston, it's possible to have a fun and memorable bachelorette party without breaking the bank.
By choosing one of these destinations, the bride-to-be and her friends can create unforgettable memories without the stress of overspending.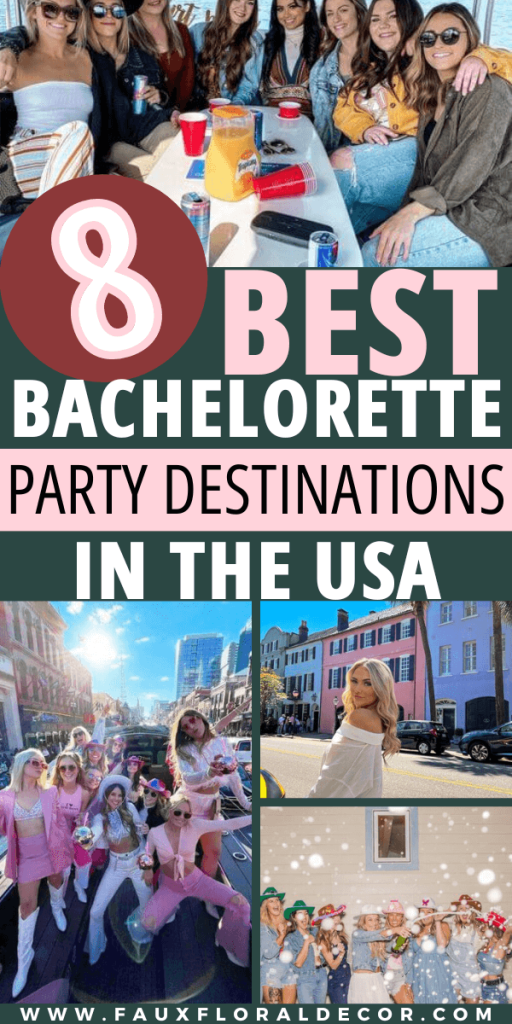 This post showed you the best bachelorette party destinations!
You may also like: