This post shows you the best bachelorette party ideas!
We are constantly looking for an above-and-beyond approach to creating the perfect parties.
Have you been running through your mind trying to find the craziest, most fun-filled, or unique way to throw a bachelorette party?
I have compiled a list of unique party ideas for every bride. I hope it will give you enough information to create a perfect night.
Watch out for fun activities, at-home parties, and new ideas.
Bachelorette Party Ideas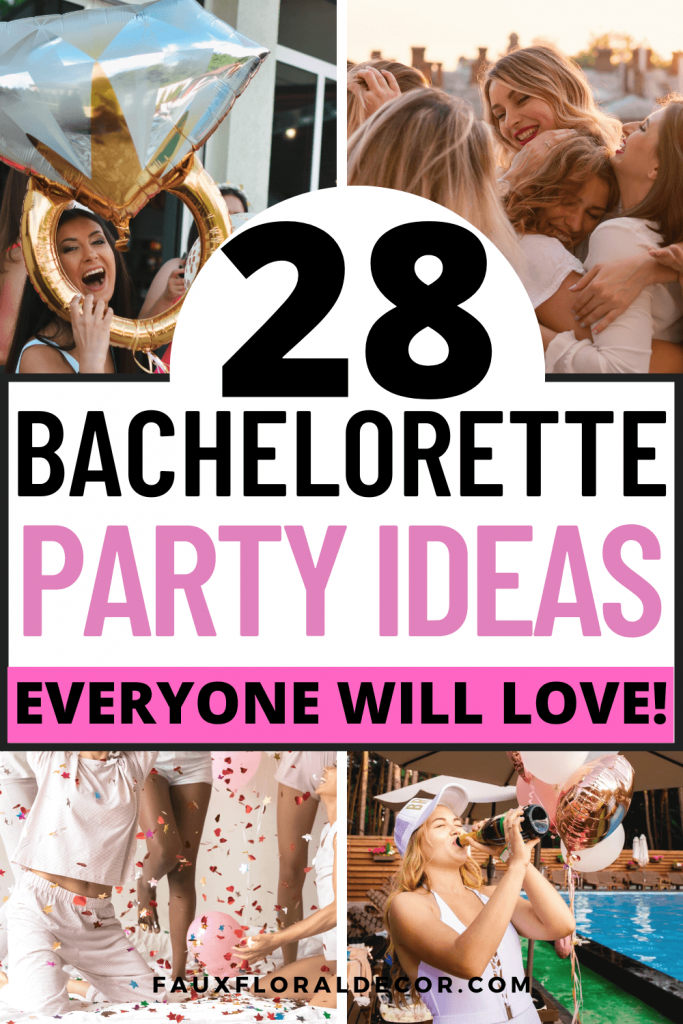 What is a bachelorette party?
A bachelorette party is a fun night planned by the maid of honor. It is a tradition that honors women.
This shows she is taking the next step in her relationship by getting married.
The evening consists of events that help the bride get rid of stress.
If we look at the history of a bachelor party, it dates back many centuries.
It is a tradition that only became a solid celebration in the '80s. It honors friendship and empowerment.
Women instantly took hold of this celebration to showcase that they were getting married.
How To Make The Party Special
all of us want to make a special day for the bride-to-be. We want to keep it fun for the whole crew.
That's why we always look for new ideas to add to the unforgettable bachelorette party.
There are endless possibilities as to how you can improve the day.
Unique Ideas for a Bachelorette Party
Staying in
You don't have to take a weekend trip to make the party stand out.
Simply staying in with your girlfriends can make any event special.
This allows you to be yourself. Be the life of the party and stay in the comfort of your home.
Be open to letting it be a calm celebration at your own home.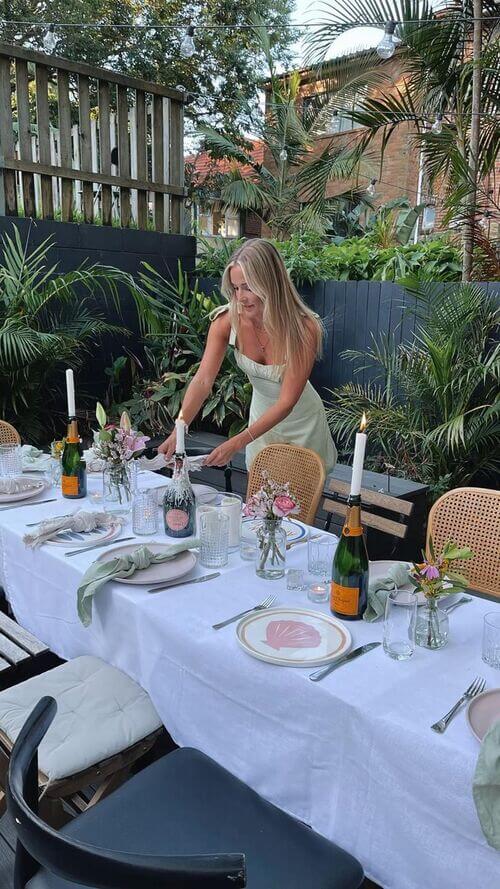 Get crafty
If you want to get more creative, this would be the best time to try something new.
Why not add a pottery class, wine and painting evening, or even a cooking class to the bachelorette party?
You never know where you might find a new hobby to bring out a new approach to your life.
The best part of being creative is that it's something that everyone can enjoy.
You can add themes or find a hobby that everyone wants to try.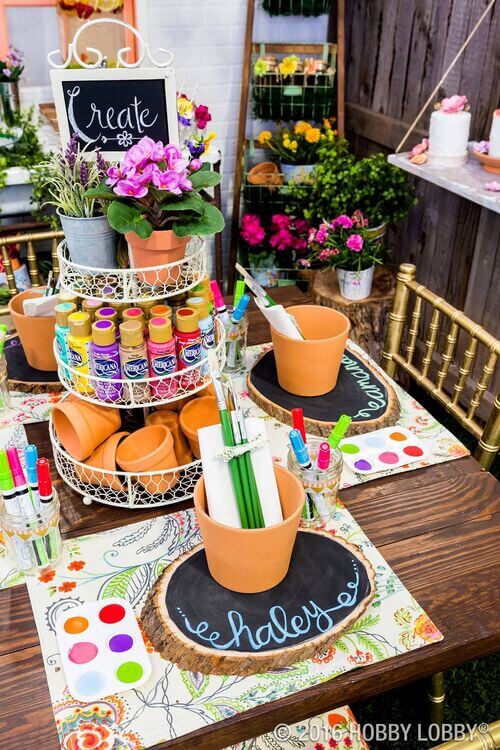 Keep it moving
Are you happier by being outside? Try out a bridal party spin class, yoga on a beach resort, pilates, or dance class. Show your friends a good time by trying a new hobby together.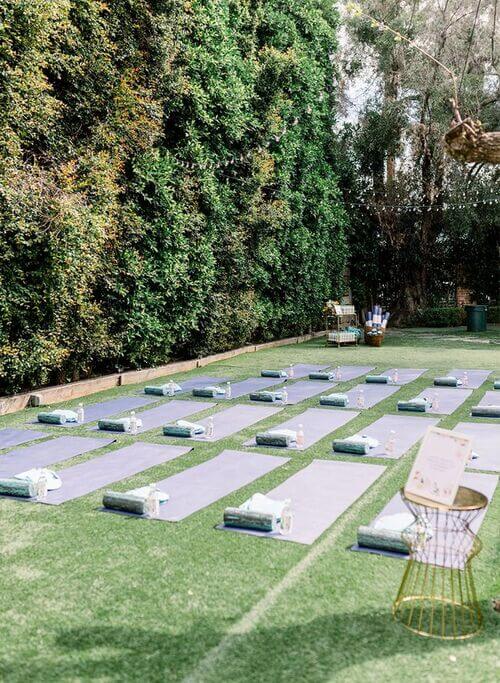 Keep it simple
Time to relax is a great option too. A spa weekend filled with massages, a relaxing atmosphere, and fun with friends is just what you need.
How can one person stay on top of everything if they don't take care of themselves?
You can even do a homemade spa day with your friends.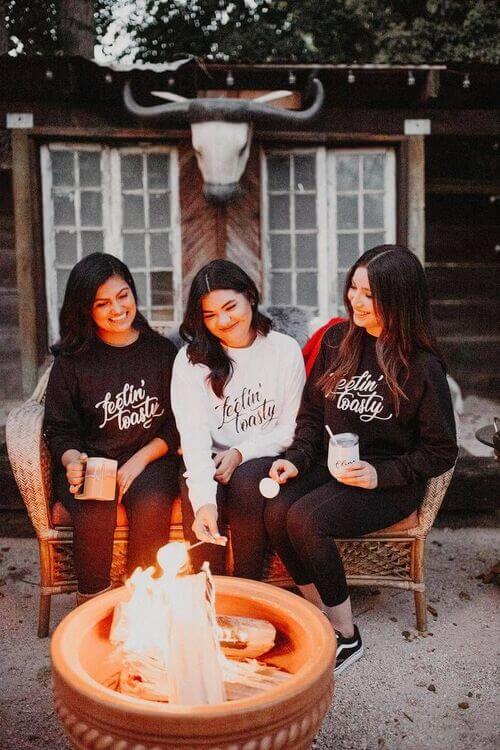 Do you need something a little more adventurous?
Do you need something more intriguing for this bachelorette party? Hosting a murder mystery is just what you need. It gives you a sense of adventure, fun, and excitement needed to make the weekend interesting.
Or you can switch things up and make a scavenger hunt. Everyone can split into teams, and you can pick a theme that fits the bride best.
Games and gambling
Why not keep it like Hollywood movies? Hosting a casino night, filled with games and drinking activities, can always shake things up.
Things to do at a bachelorette party
Here are some fun ideas to add to the bachelorette party for the weekend.
Take a fun road trip. This could be out of town, camping, or even just going to the beach.
Go to an escape room.
Make use of a themed cocktail party.
Go out for some Karaoke.
Host a good old-fashioned slumber party.
Have a gin tour, or you can go bar hopping.
Going to a strip club is a classic bachelorette party.
Go to a baking class. Hire a professional chef to teach you something in your home or attend a private class.
Have a casino night.
Play some games ("never have I ever", "Drink or dare")
The perfect at-home bachelorette party
Have you been thinking of hosting an at-home bachelorette party? Here is a list of pros about hosting this at home or an Airbnb.
Reasons to stay at home
We've compiled a list of reasons to consider using your own home for your bachelorette party.
It's cheaper.
It stays in the safety of your home with your friends.
There are a ton of activities that you can do out of the comfort of your home.
A relaxing day at home could be all you need.
Cleaning up is less stressful.
With the above, we can make an accurate decision about an at-home bachelorette party.
Games for an at-home bachelorette
Pin the kiss on the celeb crush
In this fun spin on the "Pin the tail on the donkey," the bride and her bridal party make kisses to pin on the bride-to-be's celebrity crush. This is a fun way to break the ice at the bachelorette party.
Photobooth
Having a photo booth with unique bridal party props can make any party fun and unique. Grab the camera. And some unique props for the bride and strike a pose.
Drunk Jenga
Play a drunk variation of Jenga.
Ring hunt
Ring hunt is a unique way to make the bridal party feel more excited about the night. Hide a few dozen plastic rings around the house. The person to find the most rings will win a prize.
Never have I ever
Have some fun, and keep the questions unique.
Get to know the groom.
Send out a list of questions for the groom to answer. Ask the bride the same questions. After she answers, you can see how well they really know each other.
Out-of-the-box ideas
Out for a swim
Go scuba diving or sail out on a weekend cruise. This can 100% be a fun way to start the party.
Capture the moment
Using disposable cameras is a great way to remember the night or weekend. Give a camera to each friend. Let them take pictures of the fun.
Glammify the fun
Hire a professional makeup team to help you be as glamorous as you feel on the outside. Sit back and relax as they do your makeup on this fun day.
Time for tea
Are you looking for something a little more peaceful? Try a tea party or picnic. This gives you a peaceful time with friends, which is much needed for the stress of planning a wedding.
Dance the night away
A fun idea can be to attend a dance lesson. Belly-dancing, pole dancing, learning to dance in high heels, or even a fun routine to do on the wedding day. Relax your mind.
Decorations and games for the big day
Do you need some inspiration for a fun day? Are you on the hunt for some games to add to the night? Here's a list of decorations and activities that you can find online.
A bachelorette bundle with 7 fun party games
Are you in need of some decorations? Well, here are our top picks, which are available from Amazon!
Heart-shaped glasses for the whole party.
These aesthetically pleasing decorations will be the ultimate props for capturing memories.=
This is the perfect gift for your bridal party. After a fun night out, we all need a little pick me up.
Cloud 9 Party banner
Bride to be neon sign
This cute sign can be just what you need to light up the night!
We all know that the sashes are the biggest part of the bachelorette traditions.
Keeping the party alive
With all the above considered, we know a few things. There are many ways to go about hosting a fun bachelorette party.
Keep it simple. Keep it fun and fresh. To ensure your party is unique, you must remember the bride's personality.
Be bold and let everyone have a new experience.
A bachelorette party is there to empower women and build a friendship for life.
Being open to new ideas is the only way to ensure the bride has a unique experience.
Just make sure that it fits the weather.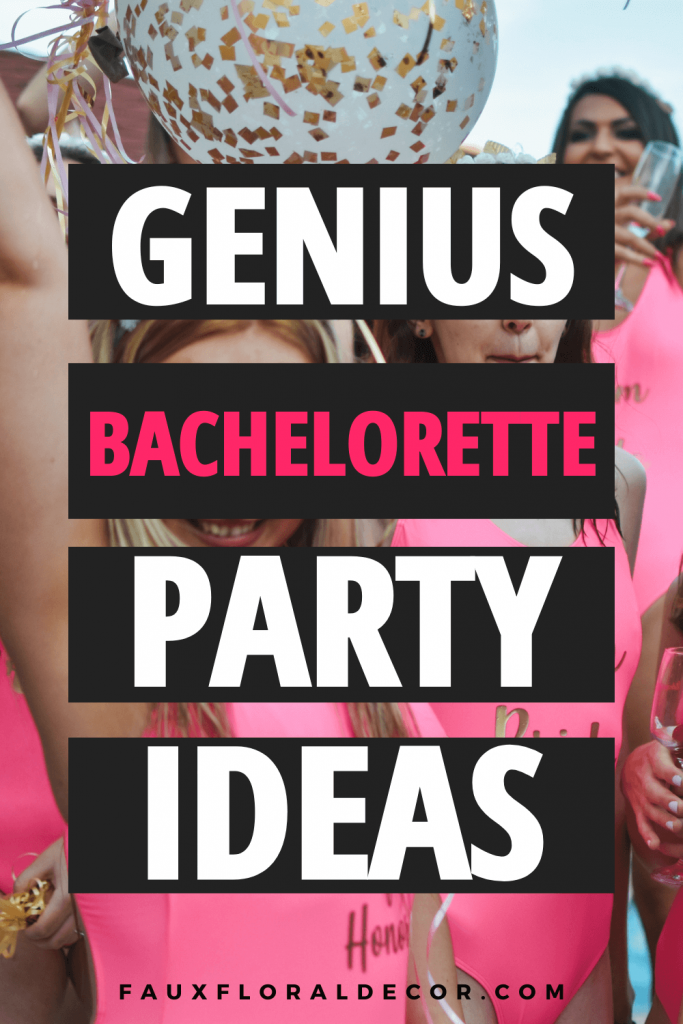 This post showed you the best bachelorette party ideas!
You may also like: