This is the ultimate guide to bridal showers vs bachelorette parties.
Planning a wedding might be stressful for many brides-to-be.
There are many things to be taken care of and many options available, down to the details of your wedding celebrations.
However, just before your special day, brides usually have to do an event with their bridesmaids or closest friends, which is a bridal shower or a bachelorette party.
Wait, what exactly are the differences between the two? Those events may seem similar, but the two have key differences.
Well, worry no more because this article will explain in detail what sets these two major bridal events apart, including everything you need to know to make both your bridal shower and bachelorette party ones to remember!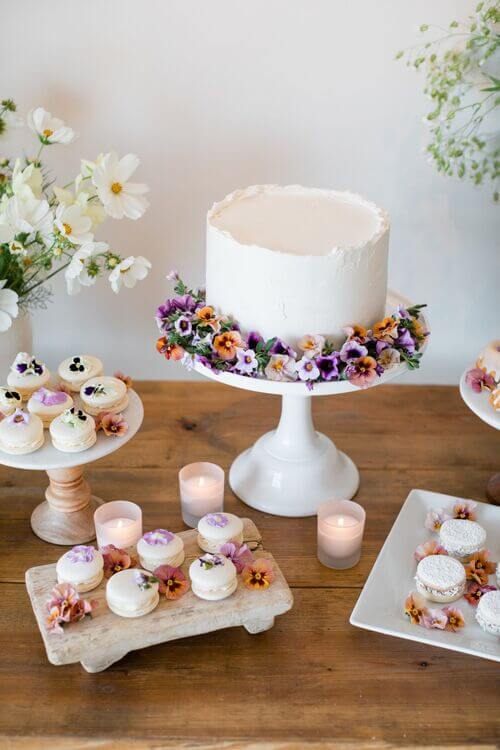 What are Bridal Showers vs. Bachelorette Parties?
Yes, bridal showers and bachelorette parties are not the same things.
Bridal showers are typically a daytime event that involves the bride's family or closest friends.
Bridal showers are meant to prepare the bride-to-be for her future life as a married woman.
Family or friends usually host them.
Meanwhile, bachelorette parties are a night out or weekend trips organized by the bride's closest friends or bridesmaids.
They are meant for the bride to de-stress, celebrate, and enjoy her present pre-married life.
In addition, during bridal showers, guests usually bring gifts for the bride, and there may be games, food, and other activities planned.
Bachelorette parties include a variety of activities, too, such as going out to a club or bar, having a spa day, or anything that will be memorable to the bride-to-be.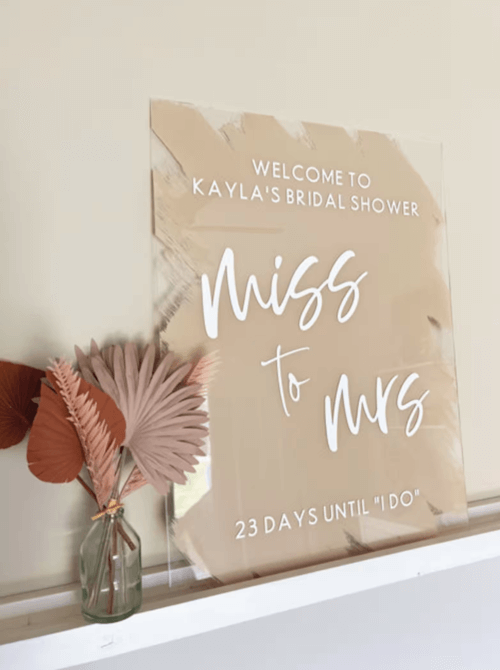 Who is Invited To Bridal Showers vs. Bachelorette Parties?
Even though bridal showers and bachelorette parties are events thrown for the bride-to-be to celebrate her upcoming wedding, the guest lists are slightly different.
Since bridal showers are typically more formal and are usually hosted by bridesmaids or family members, the guest list usually includes closest friends, female members of the bride's family, and female members of the groom's family.
It is also not common to see men to be invited as well.
The guest list is ultimately up to the hosts who are planning the event.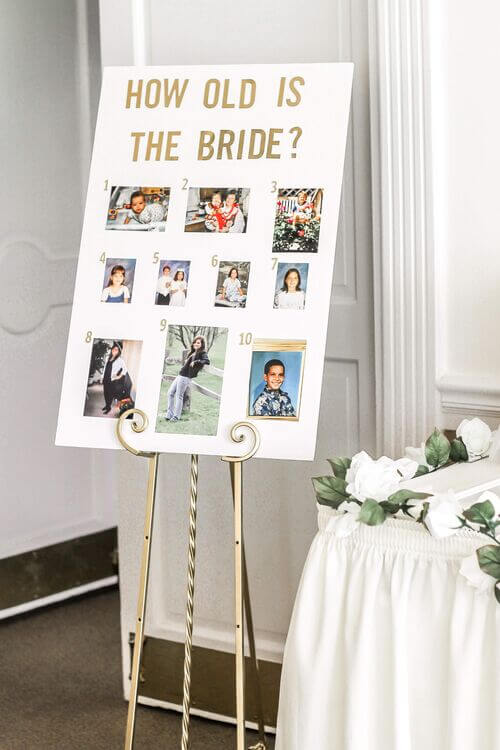 If necessary, the hosts will likely consult with the bride to ensure that there are no mix-ups or hurt feelings.
On the other hand, bachelorette parties are usually more casual and tend to be a night out with the bride celebrating her last days of being single.
The guests are usually the bride's closest female friends and bridesmaids, as the parties might be organized by one of the bridesmaids.
It's also not common to see family members at bachelorette parties, except maybe sisters or the closest young female family members.
However, the costs are usually shared by all the guests attending.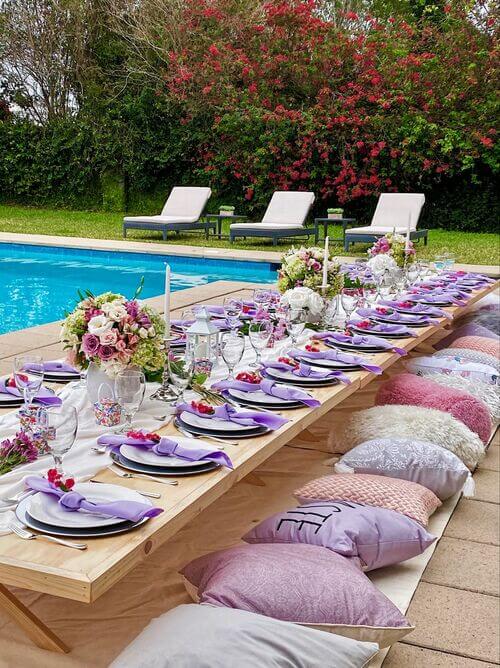 What Happens at Bridal Showers vs. Bachelorette Parties?
Bridal showers are pre-wedding parties typically held a few weeks before the wedding day.
Bridal showers can be formal or casual, usually involving games, gift opening, and enjoying food and drinks.
The activities should be appropriate to the diverse range of guests, which might include older family members.
The activities might include making a scrapbook or a recipe box for the bride, writing advice or well wishes for the couple, or making a signature drink that the bride can serve at her wedding.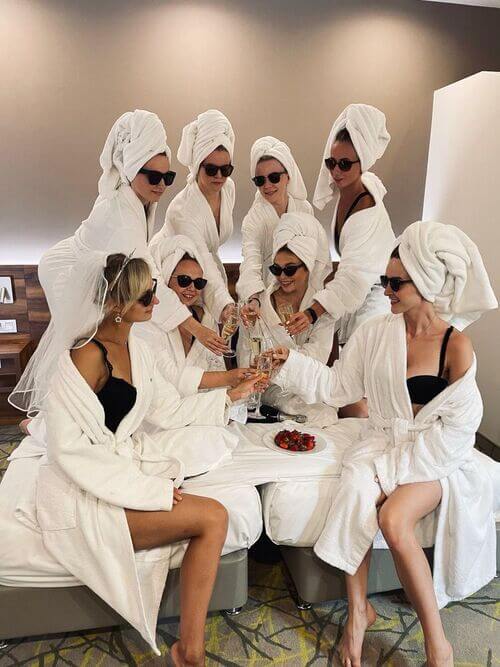 Bachelorette parties are usually all about the fun activities planned by the bride's friends or bridesmaids, such as games related to the bride and social bonding.
Since some of the activities include bachelorette party game questions that are a little more intimate than bridal showers, friends or family not part of the bride's social circle are not invited.
The bachelorette parties are about fun and joy and focus entirely on the bride and her friends before she becomes a married woman.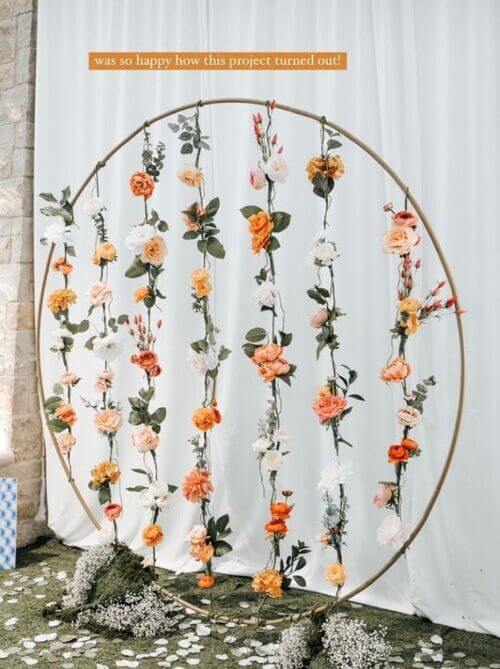 What is the Dress Code for Bridal Showers vs. Bachelorette Parties?
Since the events have different themes and concepts, the dress code should be different.
Bridal showers are often more formal, so dressing up a little is a good idea.
You don't have to wear a gown, just a nice dress or skirt, and a blouse will be appropriate.
As bridal showers usually are daytime events and often associated with soft and light colors, you may want to choose an outfit in pastel shades such as pink, lavender, or peach.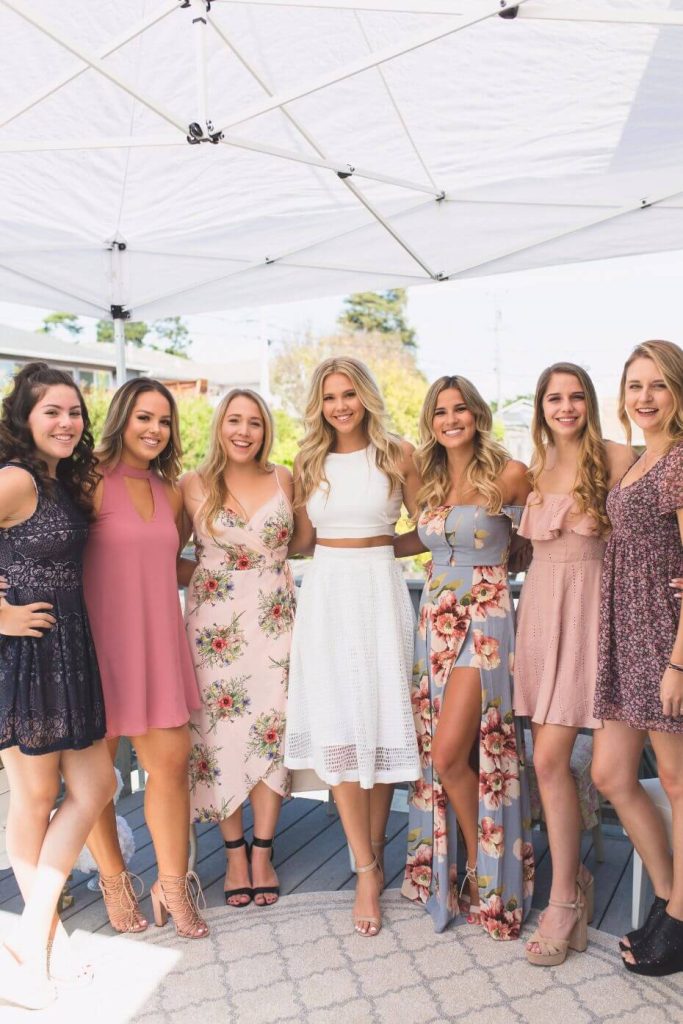 Meanwhile, bachelorette parties are far more focused on nights out, so you may want to wear something more comfortable and fun.
Since they are all about having fun and celebrating the bride-to-be, don't be afraid to wear bright colors, sequins, or glitter.
However, you can dress depending on the theme of the bachelorette parties.
Fun and Unique Bridal Shower Ideas
Despite bridal showers being formal events, that doesn't mean they can't be fun and unique.
With that in mind, here are some ideas to consider for your bridal shower:
1. Tea Party
If you're looking for an elegant and sophisticated bridal shower, you can have a tea party with dainty cups and saucers, finger sandwiches, and scones.
The event can be held in your backyard with a rustic theme.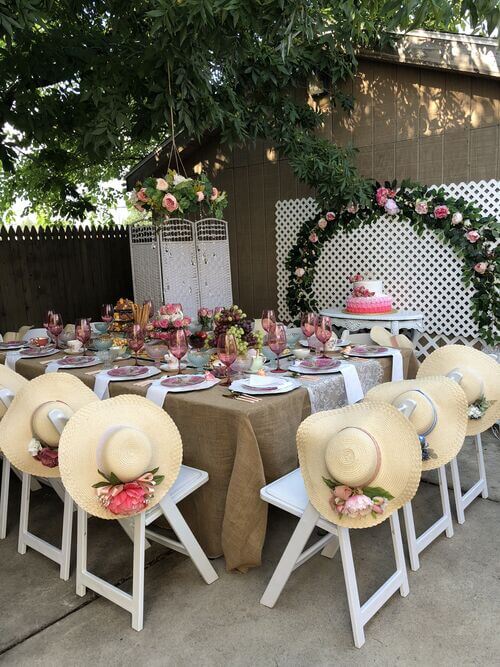 2. Brunch
A brunch theme is perfect for a morning bridal shower.
You can serve several breakfast dishes, such as quiche, waffles, and fruit salad.
You can set the event in your backyard or reserve a place at a brunch spot.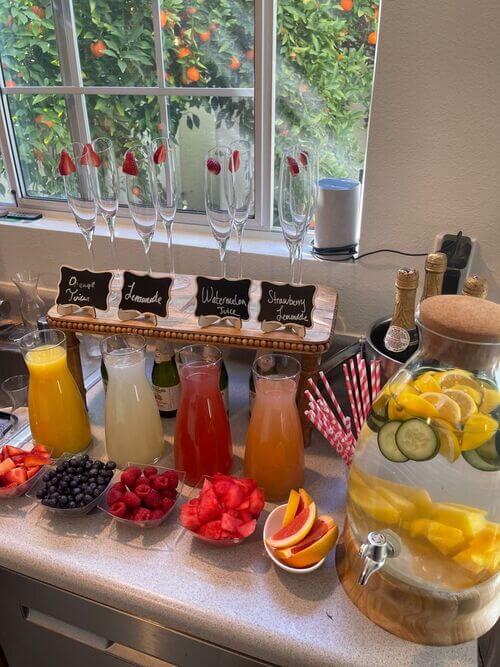 3. Garden Party
A garden party theme seems perfect if you'd like a bridal shower full of flowers and greenery decorations!
Especially if you have it on sprint or summer.
You can serve light and refreshing bites like cucumber sandwiches and fruit skewers.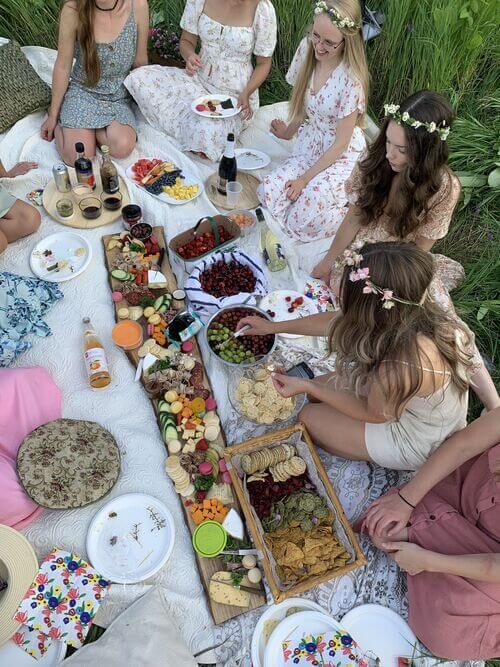 4. Beach Party
A beach party theme can be fun if the bride loves the beach.
You can do it at a resort near the beach for a more proper event or just a simple picnic at the beach.
Serve some tropical drinks and maybe seafood appetizers!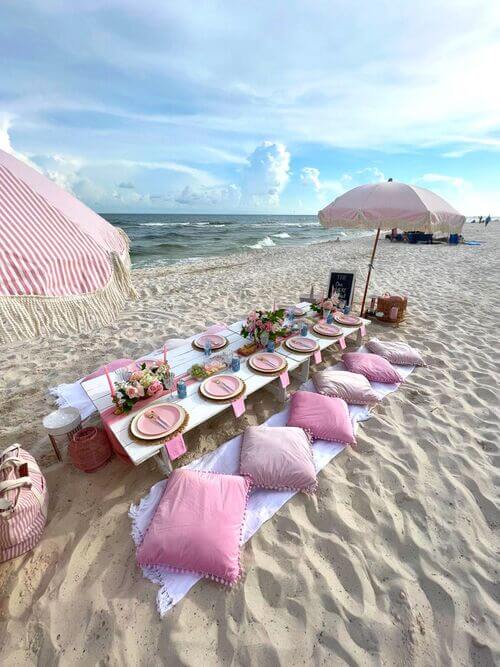 5. Get Artsy
Would you like to be doing some fun activities during bridal showers? Then, get artsy on the event!
Prepare small canvases and some paint, and let the bride and guests get creative.
You can set a painting theme, such as 'what would you draw if you were to describe the bride' or 'paint something that reminds you of the bride.'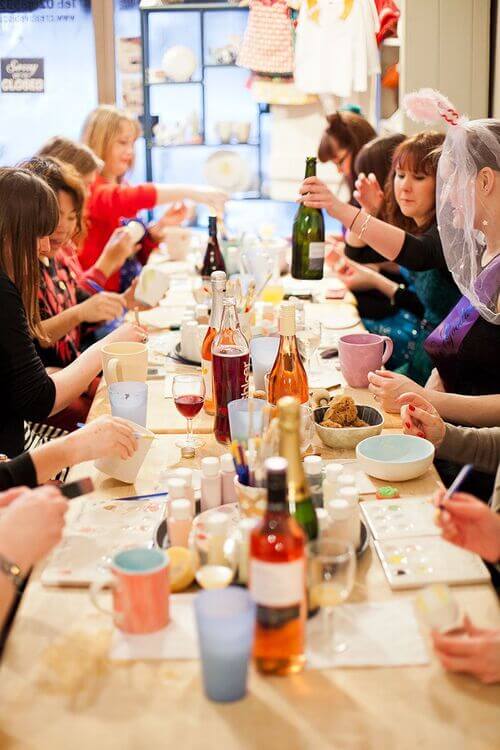 Unforgettable Bachelorette Party Ideas
If you're looking for out-of-the-box bachelorette party ideas, we've got a few you might not have thought of, such as:
1. One last sail before the veil
Bachelorette parties are all about having fun, so why not try the open sea?
Rent a boat for a day, bring food, drinks, music, and your swimsuits, and make a party!
This will be another fun option other than a night of clubbing.
You'll get out on the water, soak in the sun, and have fun with the bride and other friends!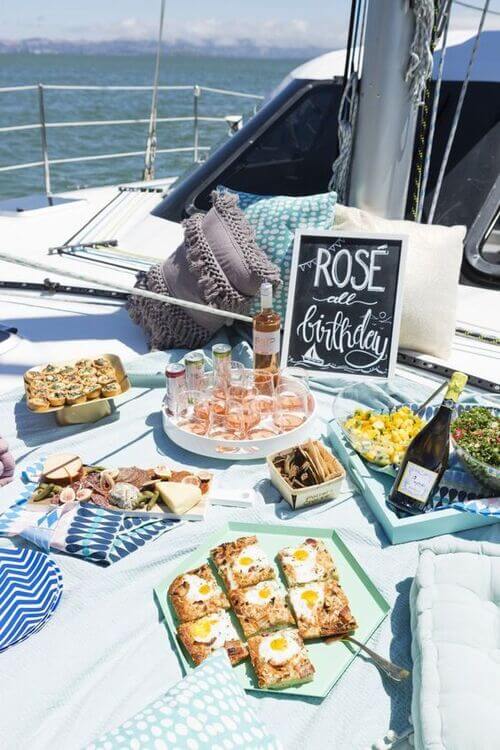 2. Camping Trip
A weekend outdoors might be a perfect match if the bride loves nature and camping.
It lets you commune with nature for an unforgettable bachelorette party with hiking, fishing, swimming, campfires, and s'mores.
Decked-out tents or reserve a tent at a glamping area, you choose!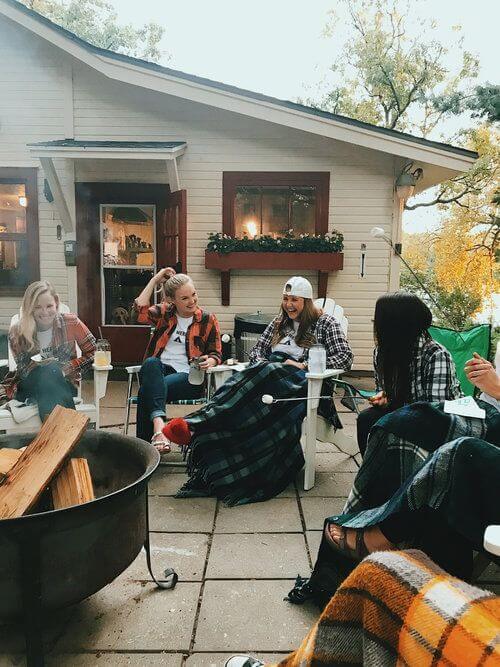 3. Wild-west-themed party
Fire up the grill! It feels appropriate to wear cowboy boots, denim, and even a little cow print.
Or perhaps we are all just suckers for a good hat chance.
This theme won't let you down whether you plan a group trip to the South, throw a wild west-themed party in the desert, or simply see who can ride a mechanical bull the longest.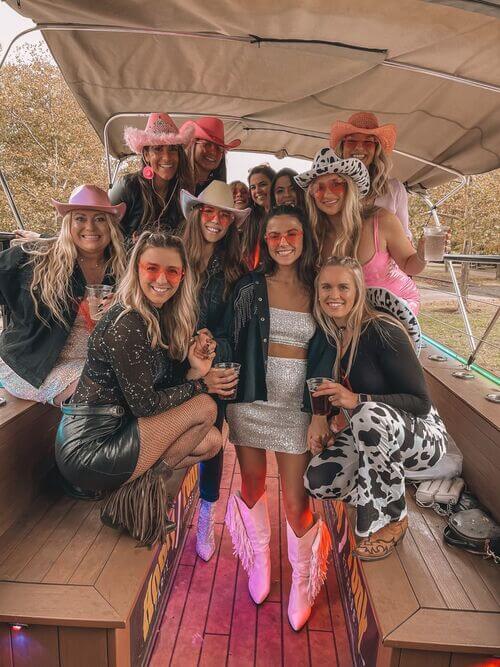 4. Yoga Retreat
Nothing is more exciting for a bride who loves yoga than to be practicing with her friends.
Grab your mats, leggings, and matching bride-tribe shirts to help channel peace, love, and light to relieve the stress associated with wedding planning.
Yoga retreats might be a good idea for achieving inner peace while simultaneously making sure to party like a bachelorette.
These retreats strike a balance between your actual life and the yogic lifestyle, leaving time for adventurous pursuits like surfing and climbing and lots of delectable (and perhaps less nutritious) local snacks and beverages.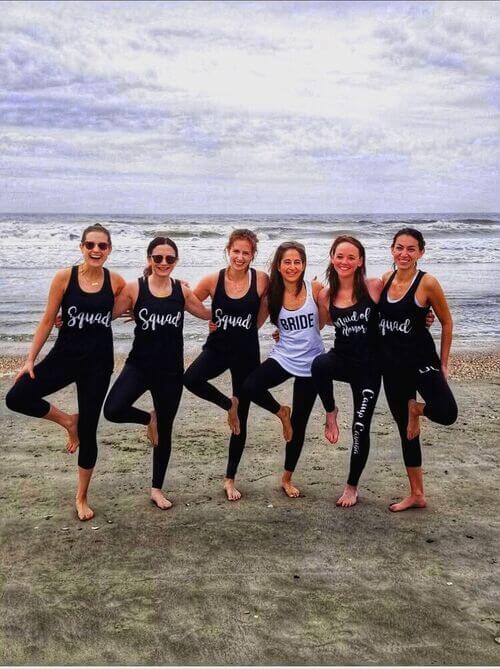 5. Slumber party, but make it luxe
Once upon a time, getting invited to a sleepover was comparable to getting invited to the Met Gala.
You may revisit peak teen celebrations by holding an opulent rendition of those events.
Bring the VIPs (read: closest friends or bridesmaids) over for a night of conversation, retro food, and pajama dancing to vintage music.
You may even put up a movie projector in the backyard or living room to provide a memorable viewing experience.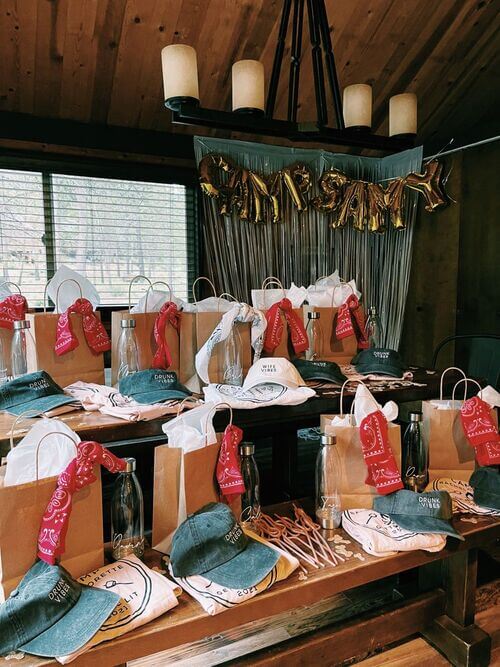 To Conclude…
Overall, bridal showers and bachelorette parties are events to celebrate the bride-to-be before officially becoming someone's wife.
Since friends and family play an important role in the bride's life journey, it would be meaningful if she could get a proper "farewell" to end her single life.
While bridal showers are sophisticated and gentle affairs, bachelorette parties, on the other hand, are nights the bride will never forget with a fun-filled fête that strays from the ordinary.
So, which event would be your preference?
This post showed you the best bridal shower vs bachelorette ideas.
You may also like: