One aspect that remains constant in a wedding is the presence of bridesmaids.
These special ladies stand by the bride's side, offering support and adding charm to the occasion.
However, sometimes choosing bridesmaids can feel like you're a captain of a team, trying to decide on the most eligible players.
One thing you need to understand is that, just because you have a lot of close friends or family members doesn't mean they all need to be your bridesmaids.
In this article, we will find out how many bridesmaids are considered "normal" and how to choose your bridesmaids.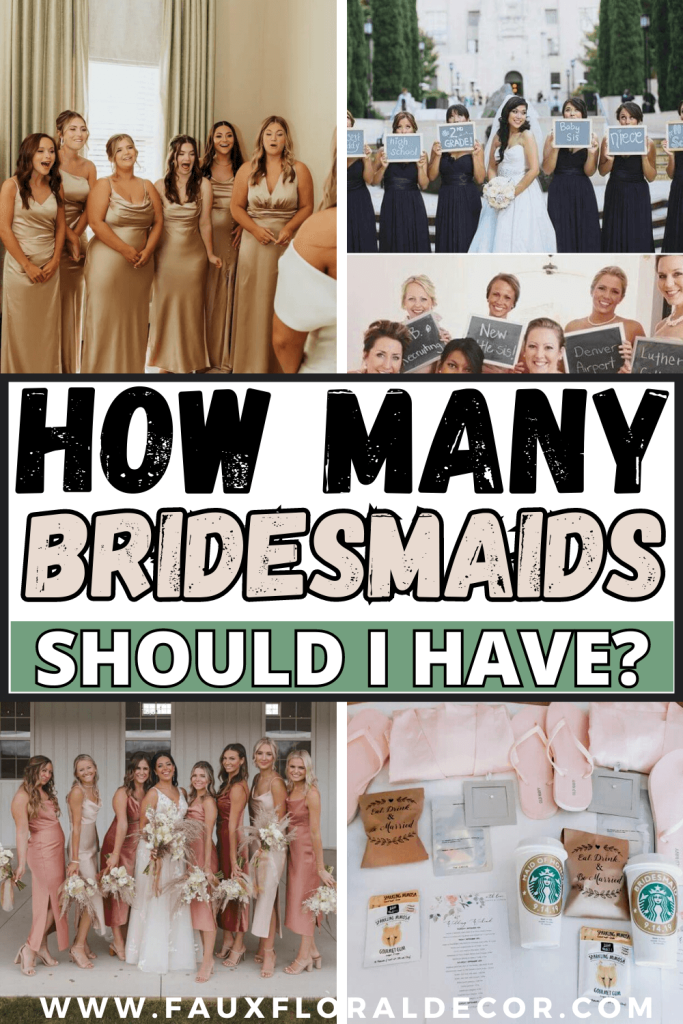 How to choose your bridesmaids
While there is no rule in determining your bridesmaids, there are several factors you need to consider, including:
1. Closest relationships:
Usually the bridesmaids are the bride's bestest or closest friends.
They are the ones who were there for the brides during the happiest or saddest moments of her life.
The people who know about the story of the bride and groom.
2. Budget considerations:
Keep in mind that having bridesmaids involves certain financial obligations, including purchasing dress, accommodations (if necessary), and contributing to pre-wedding events.
3. Wedding size:
Related to the previous point, the scale of your wedding plays a crucial role in determining the number of bridesmaids.
You can have a large number of bridesmaids if you have larger weddings, while intimate ceremonies may call for a more selective approach.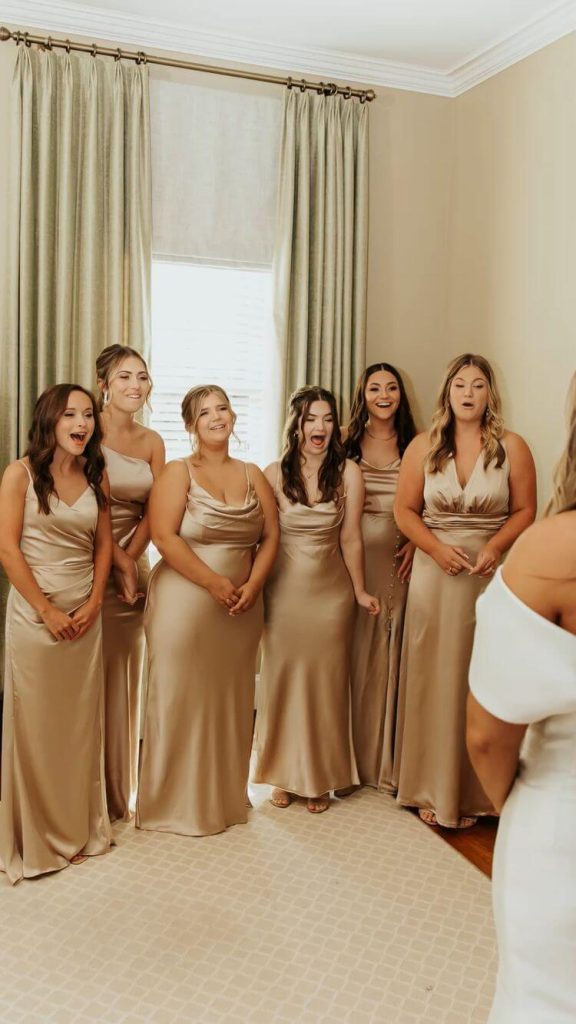 How many bridesmaids is too many?
There's no law against having a huge number of bridesmaids, and you also don't need a certain number of people as your bridesmaids.
It might be uncommon for there to be more than 10 or so bridesmaids in a single wedding, but that doesn't mean it doesn't happen.
You don't have to choose an odd number or an even number, or a certain number when it comes to a bridesmaid.
However, there are several things you need to consider: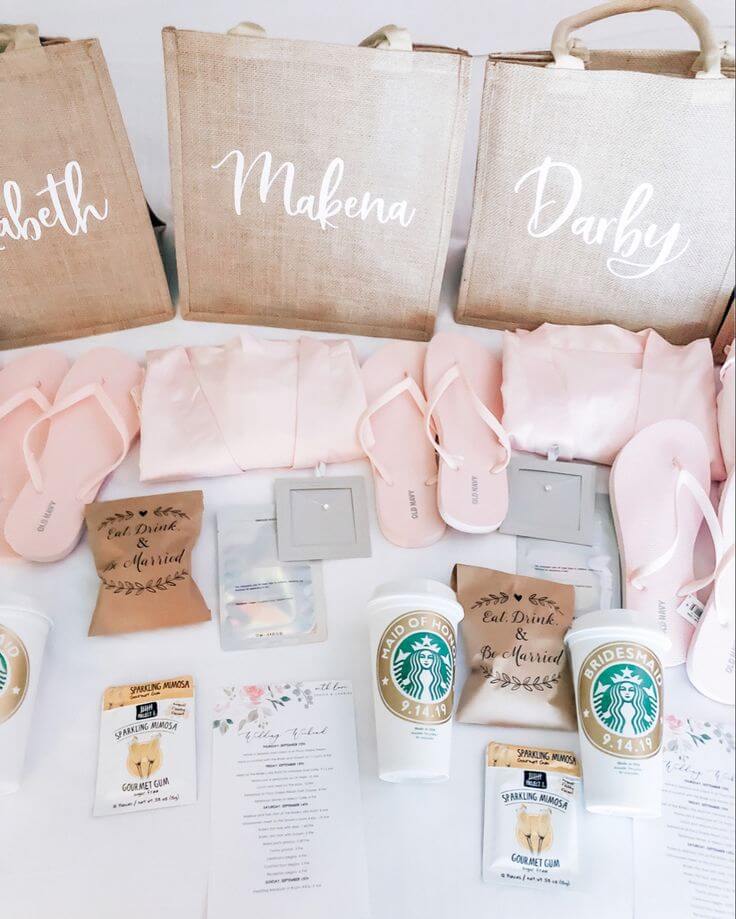 1. Imbalance with the groomsmen:
Typically, bridesmaids and groomsmen are the same amount.
If the number of bridesmaids significantly outweighs the groom's party, it can create an imbalance and potentially overshadow them.
2. Space constraints:
If your wedding is an intimate one, you might have a limited space for the ceremony or reception venue.
Hence, it would be wise if you limit the number of your bridesmaids.
A crowded wedding might lead to a cramped atmosphere, affecting the overall flow of the event.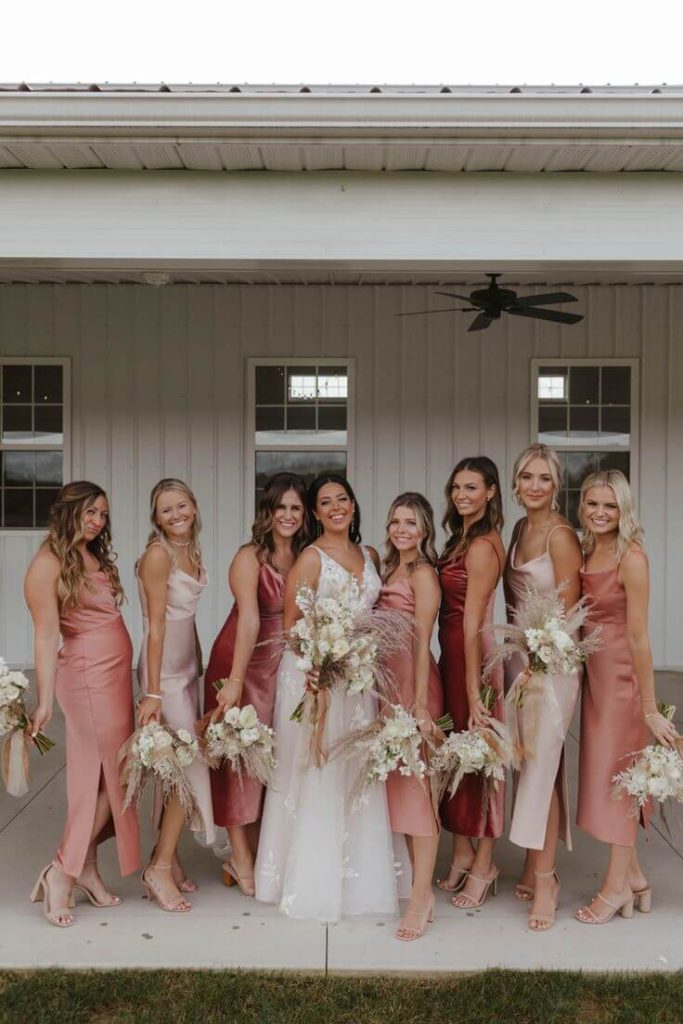 3. Bridesmaid reciprocation:
Do you have to ask someone to be your bridesmaid if you were theirs?
No, you are under no obligation to ask someone to be your bridesmaid just because you were a bridesmaid at their wedding.
Don't feel pressured to have someone as a bridesmaid if you don't really want to!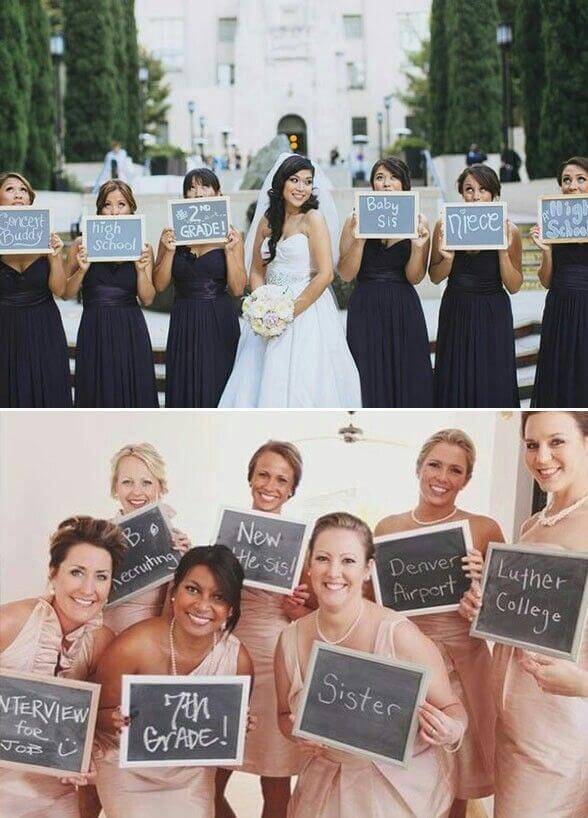 To conclude
When it comes to determining the ideal number of bridesmaids, there is no one-size-fits-all answer.
The number of bridesmaids is a deeply personal decision that should reflect the bride's vision, the size of the wedding, and the practical considerations involved.
By carefully considering the factors discussed in this article, you can confidently decide how many bridesmaids will be perfect for your special day!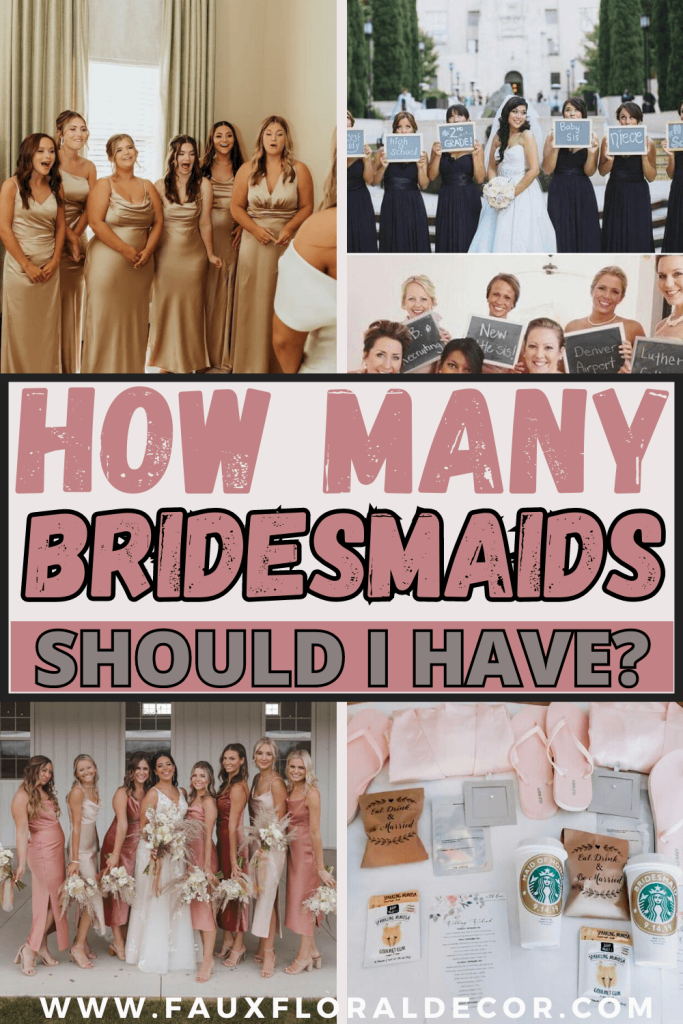 This Post Answered: How Many Bridesmaids Should I Have?
You may also like: