This post shows you the best ideas for planning a wedding.
Welcome to the best period of your life! I suppose you are engaged and want to know all the possible wedding ideas.
Planning a wedding is one of the most exciting periods of life, but it can get overwhelming. There are so many different ideas, and sometimes the choices are overwhelming.
One thing that will make the wedding planning process easier is if you and your partner must have something similar in mind about planning a wedding.

Below, you can find everything about planning a wedding step by step.
Also, I have prepared a simple wedding planning checklist, budget-friendly wedding ideas, and what is most practical – wedding tips for both couples and your guests.
Enjoy the process towards "I do," and let's start planning the most amazing experience ever.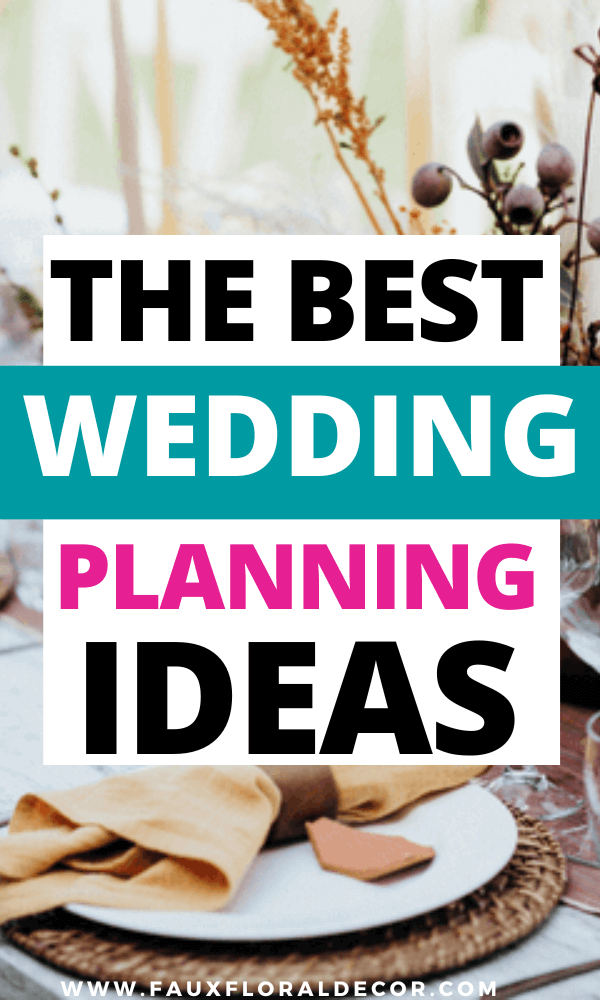 The first thing to do planning a wedding
Many brides start with this question, How do I even plan my wedding? It is a fair question, and this detailed step-by-step guide will answer all your doubts.
First: enjoy your enormous decision to spend the rest of your life with your best friend!
What are the first steps to planning a wedding?
Planning a wedding is a huge process that requires time, nerves, and a lot of nerves.
Lots of engaged couples do not know where to start planning a wedding. The two most important steps are:
Determining what's most meaningful to you
Setting a wedding budget
Determining what is most important to you
Firstly, you must determine what is most important to you and your partner for your wedding day.
Do not be scared to daydream about this – remember, only the sky is the limit!
Relax, and keep in mind that in the end, you will arrange all the details about that organization.
Remember that every newly-engaged couple is in the same boat. And there is always help.
What I mean about daydreaming is that you and your partner have probably already discussed the types of weddings you like.
Maybe it will be some beach wedding vibes, the Festival-Style Wedding, or the Country House Wedding.
Therefore, when thinking about how your perfect day will be, such as color scheme, flowers, season, beach, etc.,
Write everything down so you will have it in mind, and do not ignore any of the ideas you and your partner have. Even if they seem a little out of touch!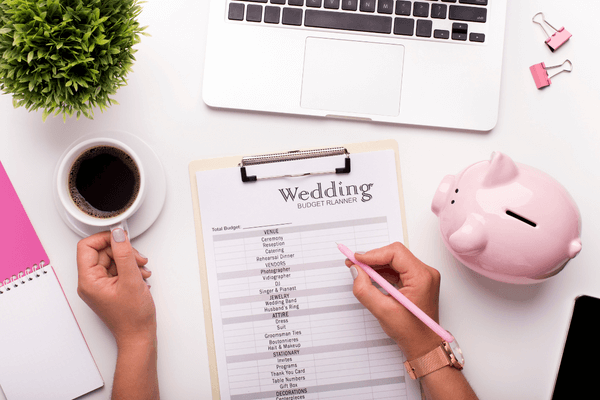 Set a wedding budget
After determining what wedding you and your partner want and clarifying your priorities, it's time to consider your budget.
It's an important part of planning a wedding, and setting a clear budget helps you stay on track in creating the wedding you want.
By setting a wedding budget, you will keep track of all expenses. After all, it will help you see the big picture of planning your wedding.
What is enormously important for this step is knowing: Are any family members going to contribute to the wedding?
If so, you can factor some extra money into the budget.
Even though it becomes rare these days to have family members contributing to your wedding, you can always ask.
But if not, you must be prepared to pay for the wedding.
Although it is the key that once you set a wedding budget- stick to it; you must give yourself some space for unpredictable costs or last-minute modifications.
How to plan a wedding step by step
Now that we know what is most significant for you and your partner on your big day and setting a wedding budget- let's see the complete step-by-step planning guide.
Dates and seasons
Continue the planning by choosing a few ideal dates for your big day, but try to be flexible.
That will help you stay open to different possibilities.
Also, consider any external factors, such as whether certain wedding dates would be hard to work with for some of your guests.
Another thing to consider is that some wedding venues might have different prices for dates in summer and winter.
There is one common mistake people make, which is simply selecting one date and sticking to it. It's a great idea to come up with several date options instead.
Then, you can pick the most convenient one.
After that, you will be prepared to organize other parts of the wedding.

Extra tip: Remember that there are some exact dates you may want to avoid due to national holidays, sports activities, or maybe unlucky numbers.
Wedding guest list
Another step in planning a wedding is your guest list.

How to start with planning a wedding guest list? Usually, people have a pretty clear idea of who they want to invite.
But there is often the dilemma of whether or not to add certain relatives, colleagues, plus ones, and some other wedding guest list drama.
Write everyone you would like to attend, and then sit with your partner to cut down a bit of this list.
I have done that with my partner and successfully made our guest list.

Extra tip: Manage guest requests from family. It's okay to invite some people your parents would love to share your wedding day with, but try to keep the number reasonable.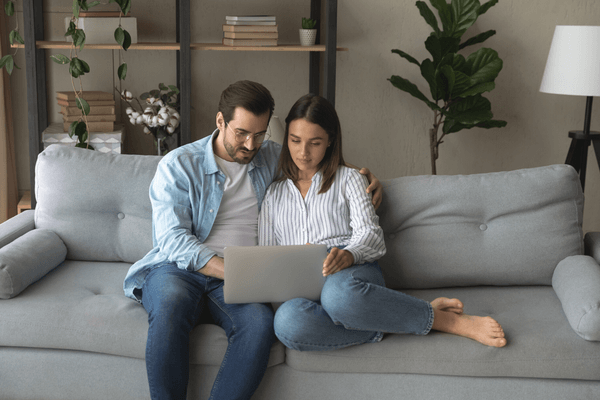 Select a theme and choose a wedding style
Although you probably already have a clear idea of the type of your wedding you want, it sometimes gets tricky when picking decor and colors.
Sometimes it is most helpful to choose a concept to design your wedding. Looking at different colors and themes will help you clarify your type of wedding even more.
Shop your wedding dress
Picking the right wedding dress might be the most important step in planning a wedding!
The actual planning of the event might indeed be the hardest to do. But finding the right dress seems to be just as hard.

Finding the ideal wedding dress is a process all its own. Whether your wedding will be small or big, the wedding dress should be something you want the most and that you dreamed about it all your life.

Luckily, it is easy nowadays because you can have your inspiration on Instagram, Pinterest, or online stores.

Keep in mind that you will want to have your dreamy dress anywhere between 6-7 months earlier, so start looking and trying some on.
Wedding rings
Another main point of planning a wedding after choosing a dress is wedding rings.
Decide with your partner what types of rings you would want. There are many options. For example, elegant, casual, or now very famous – tattoed rings.
What type of wedding ring you decide on is up to you, but remember to choose something you're confident you will love for years to come.
Choose your main wedding suppliers
Planning a wedding should not be the same without the main wedding suppliers.
Picking the right caterer, decorator, etc., is important because these suppliers will make your wedding theme and style a reality.

Let's look at some important decisions below.
Organize your honeymoon destination
The last step in this step-by-step planning guide is deciding honeymoon destination.
Starting your life together with your partner has to be celebrated properly! And what better way to do that than jetting off to an attractive destination?
So, begin exploring destinations with your partner.
You can easily have ideas by searching Interest/Pinterest or asking your friends.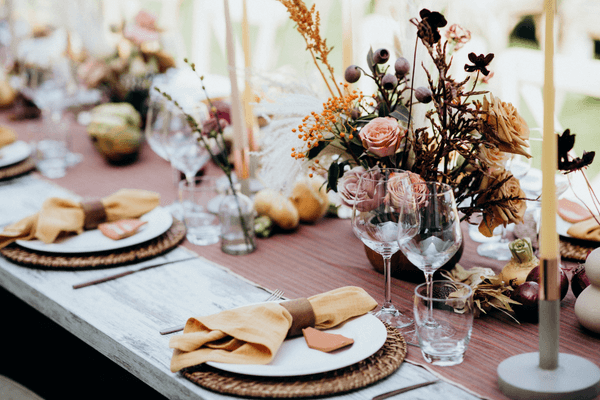 Simple wedding planning checklist
Here is a simple wedding planning checklist you will need for planning a wedding
Florist
Photographer
Music
Hair and Makeup
Cake Maker
Caterer
Bar and Drinks
Budget-friendly wedding ideas
Minimize the size of your guest list
Rent your wedding dress or suit
Send E-invites
Get creative with fake flowers
DIY decorations
Book on a weekday rather than Saturdays, such as winter times rather than summer
Related: How To Plan A Wedding On A Budget Of $1,000
Wedding tips for couples
Make your wedding special with personal touches
When planning a wedding, dream big and discover inspiration from everything you see
Always trust your heart
Be yourself and remember what is most important to you and your partner.
Relax – try not to worry about small stuff on this big day
Choose your bridesmaids and groomsmen carefully
Don't let other quests try to impose their preferences on this big day for you.
Wedding tips for guests
Always be on time
Pay attention not to wearing white
Never bring plus one with you unless it is said in the wedding invitation
Give a gift with a specialized card
During the wedding ceremony, turn off your phone
Mark into the guestbook and leave a loving sentence
Be sure not to get wasted
Care for social media requests
Try to hold negative statements to yourself
To conclude
When planning your wedding, you mustn't waste your time on things that aren't important! It's up to you and your partner to decide whether you want a big or small intimate wedding.
Also, always have time for yourself on the wedding day to take a deep breath and enjoy marrying your partner for life.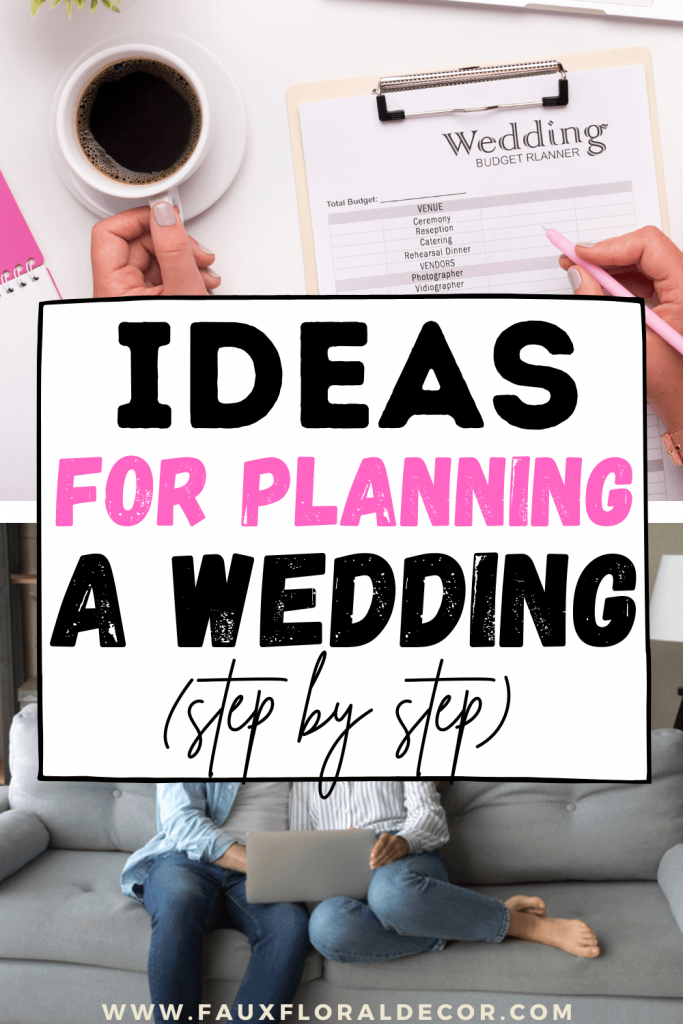 This post showed you the best ideas for planning a wedding.
You may also like: