This post shows you the best bridesmaid proposal ideas.
When creating a package to ask your friends to be bridesmaids, you want it to be special.
Are you unsure of what to get for this special proposal box?
Keep this sweet and simple, of course. So let's jump into some fun bridesmaid proposal box ideas.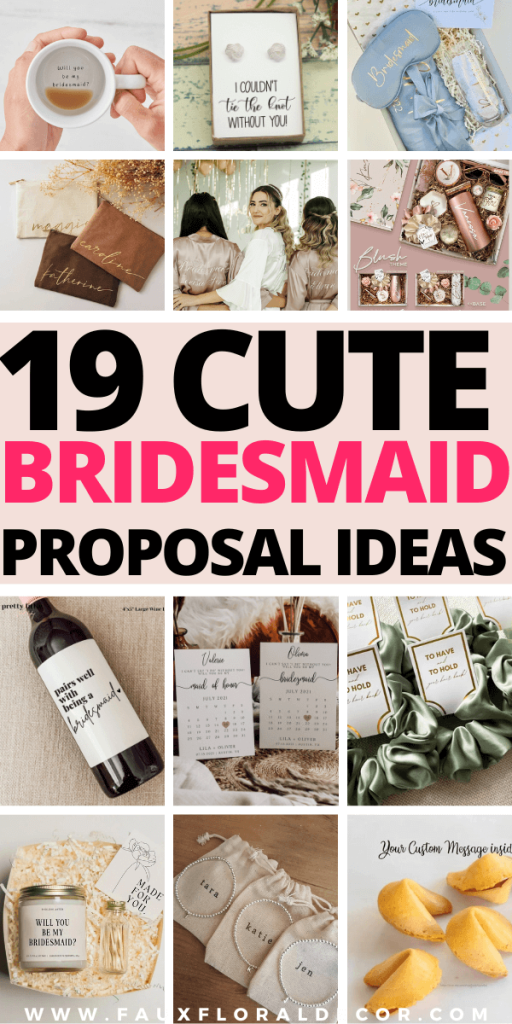 What is a bridesmaid box?
This is the perfect way to ask your friends to be a special part of the day.
These boxes are specially created to ask your friends to be bridesmaids or a maid of honor for your wedding.
They are fun and can include items such as candles, robes, wine, and glasses.
Let the boxes have a special meaning to you and the person you are giving them to.
With this in mind, I think it's easy to see that these are an important part of any wedding and can really create a bond between friends.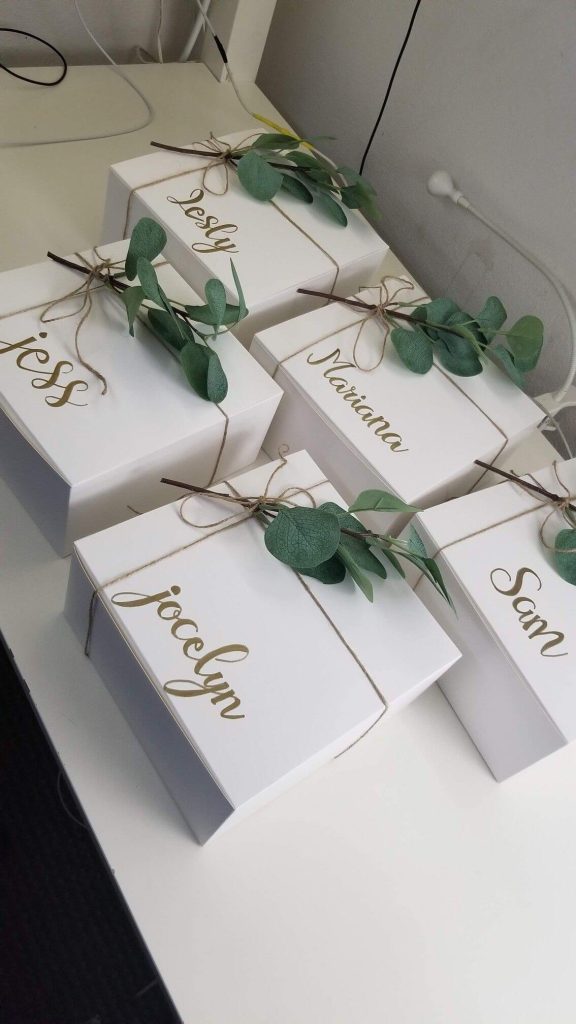 Ideas on how to ask someone to be a bridesmaid
Sometimes it can be a struggle to find the perfect gift to ask someone to be your bridesmaid.
You want it to be special as well as the perfect representation of your relationship with your bridesmaid-to-be.
Bridesmaid proposal ideas
1. A bridesmaid proposal box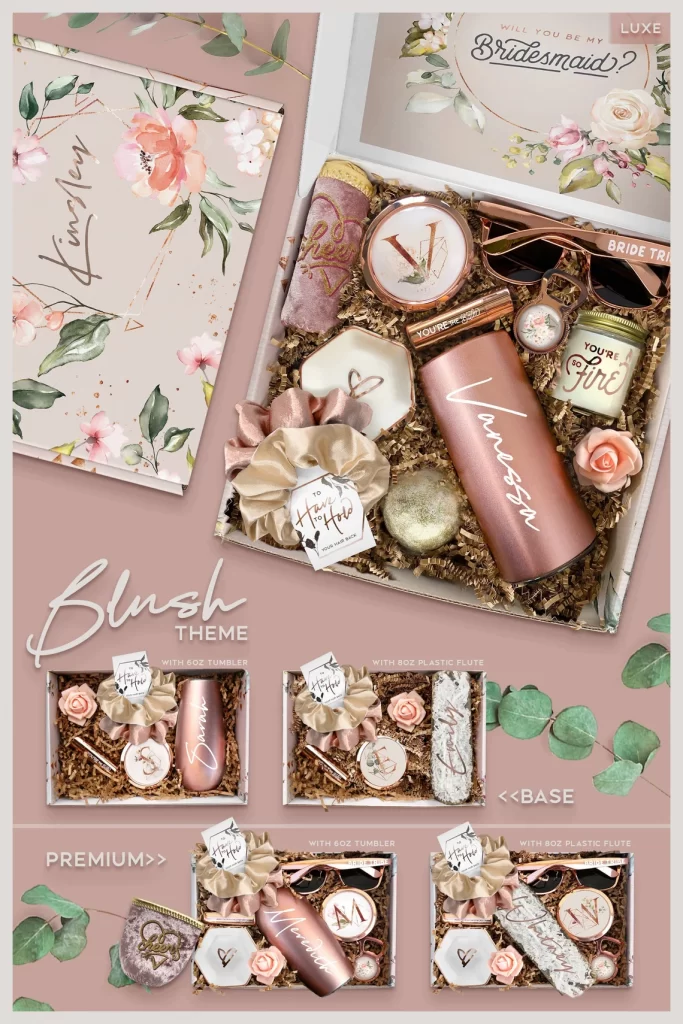 2. Sleepover bridal box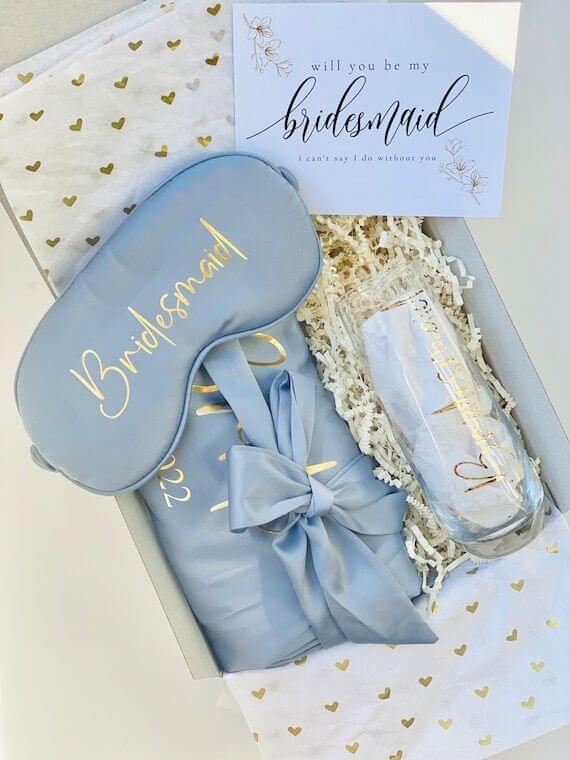 3. Custom "Be my bridesmaid" cards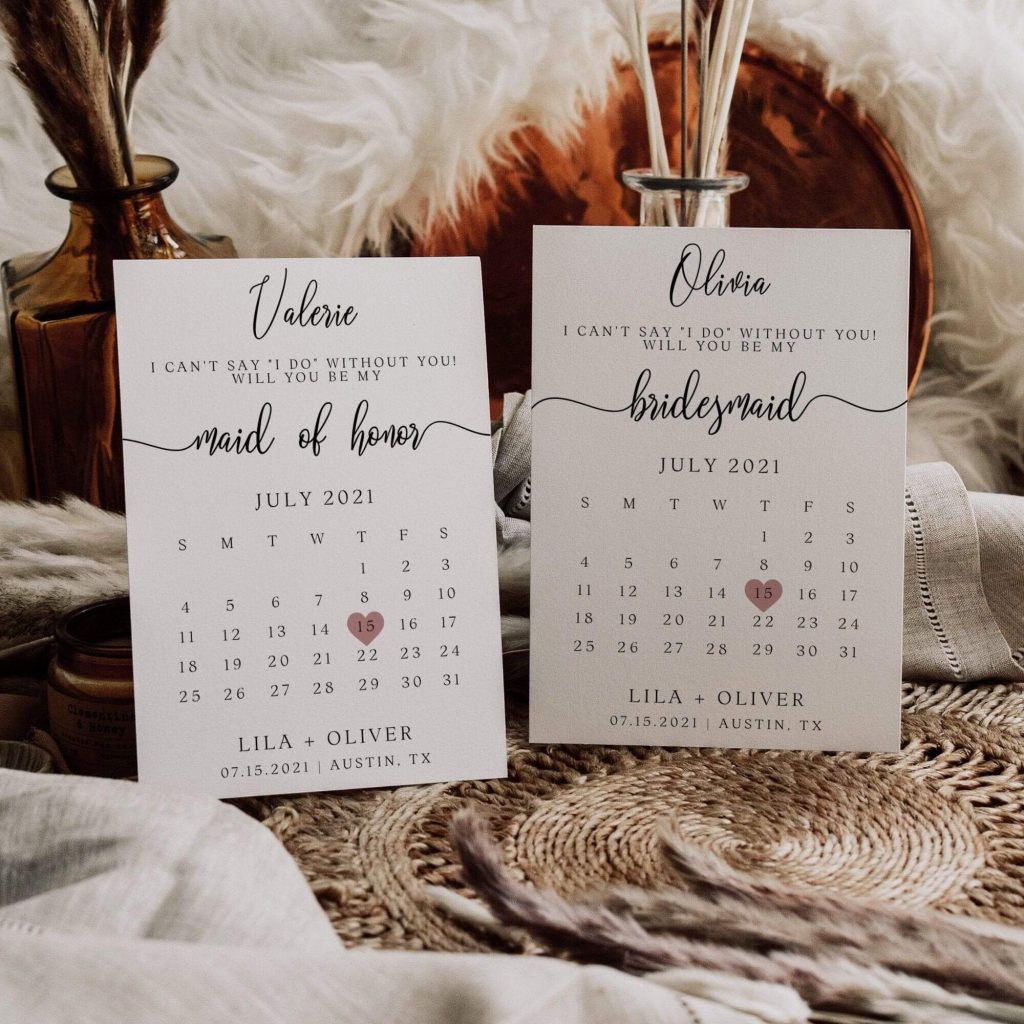 4. Personalized puzzle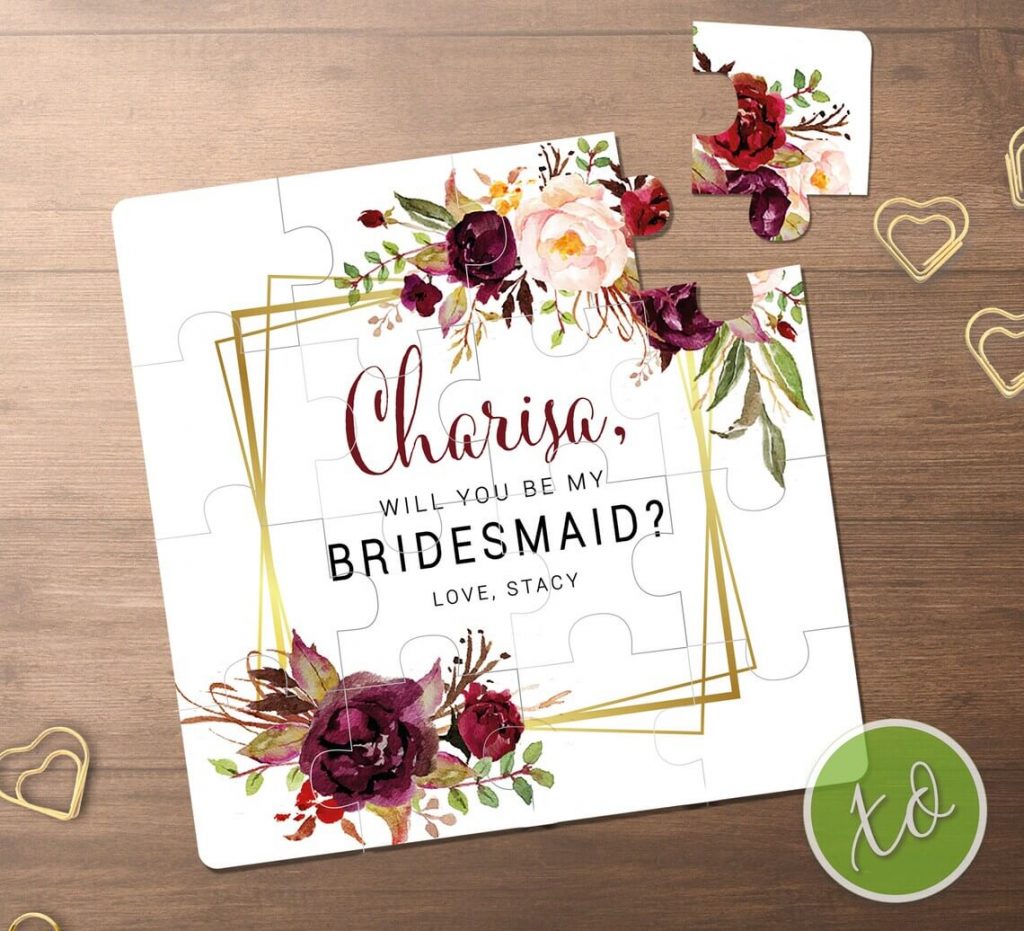 5. Personalized wine label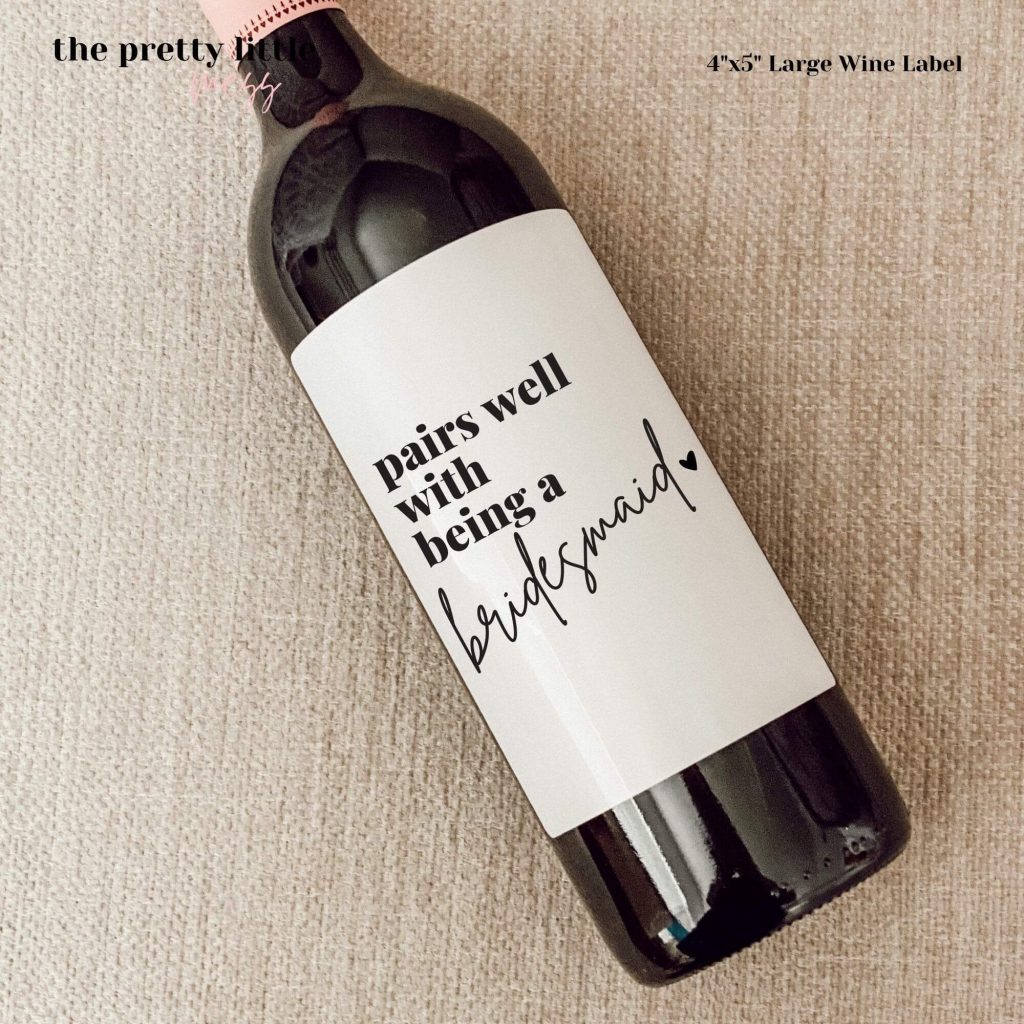 6. "Will you be my bridesmaid?" candle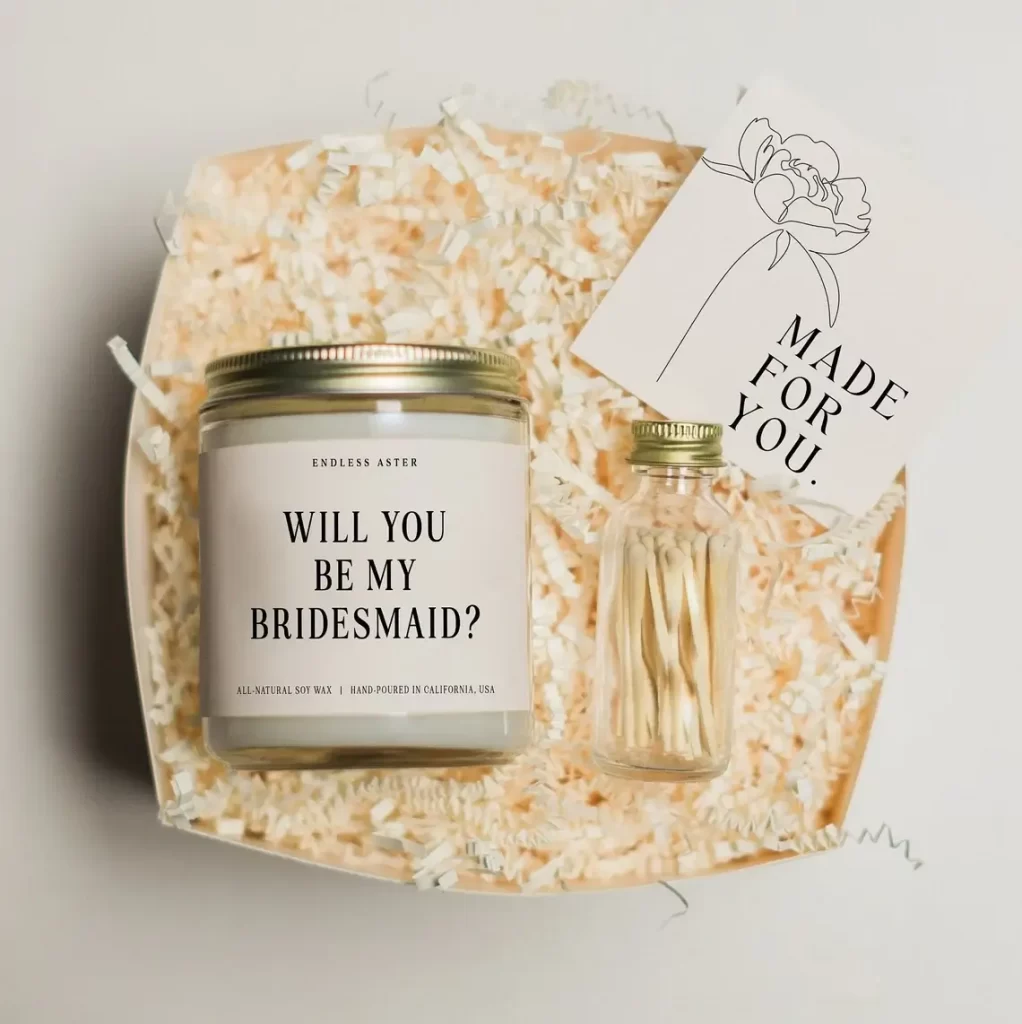 7. Hidden message in a cup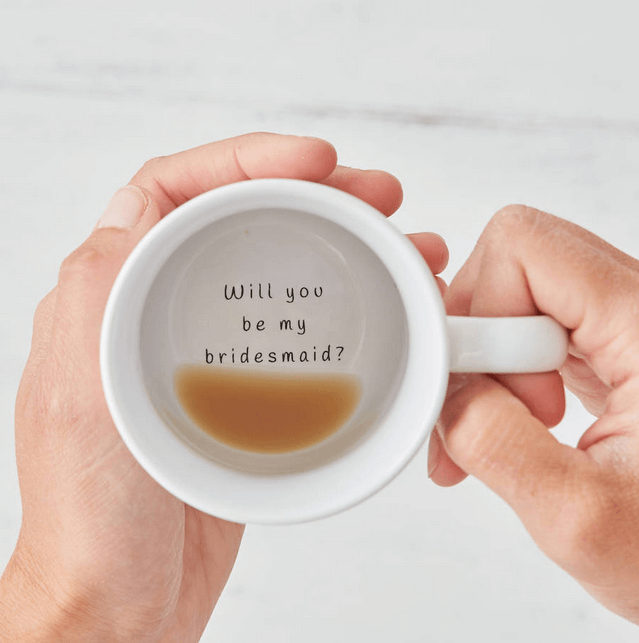 8. Fortune cookie proposal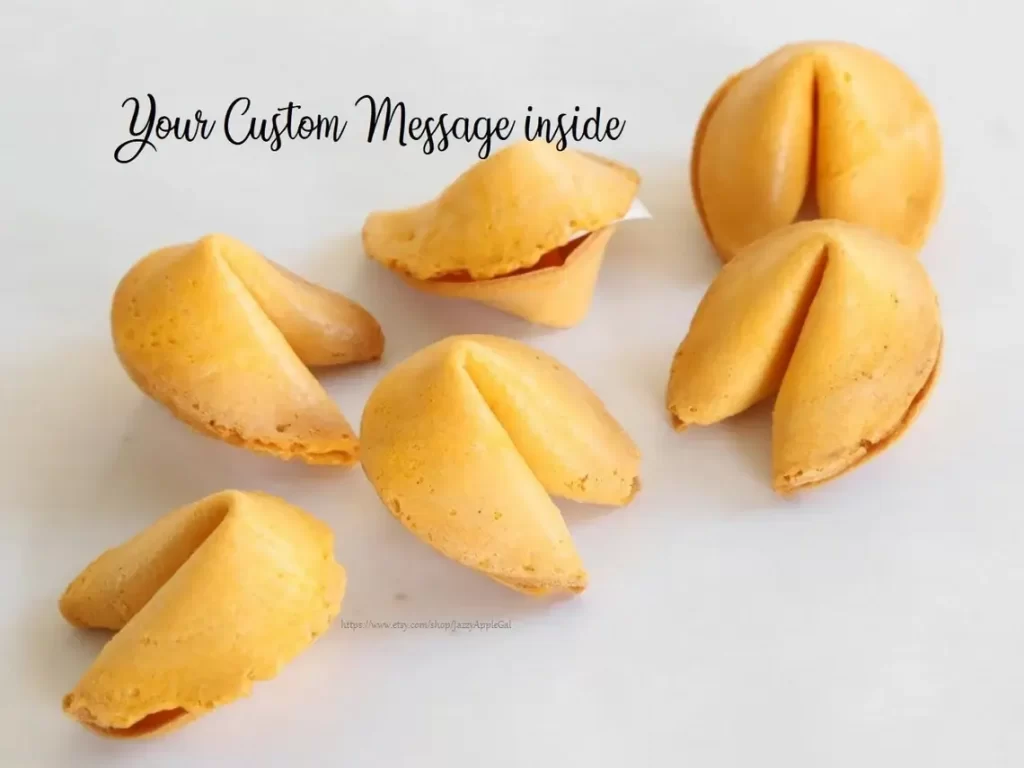 9. Tie the knot bridesmaid gift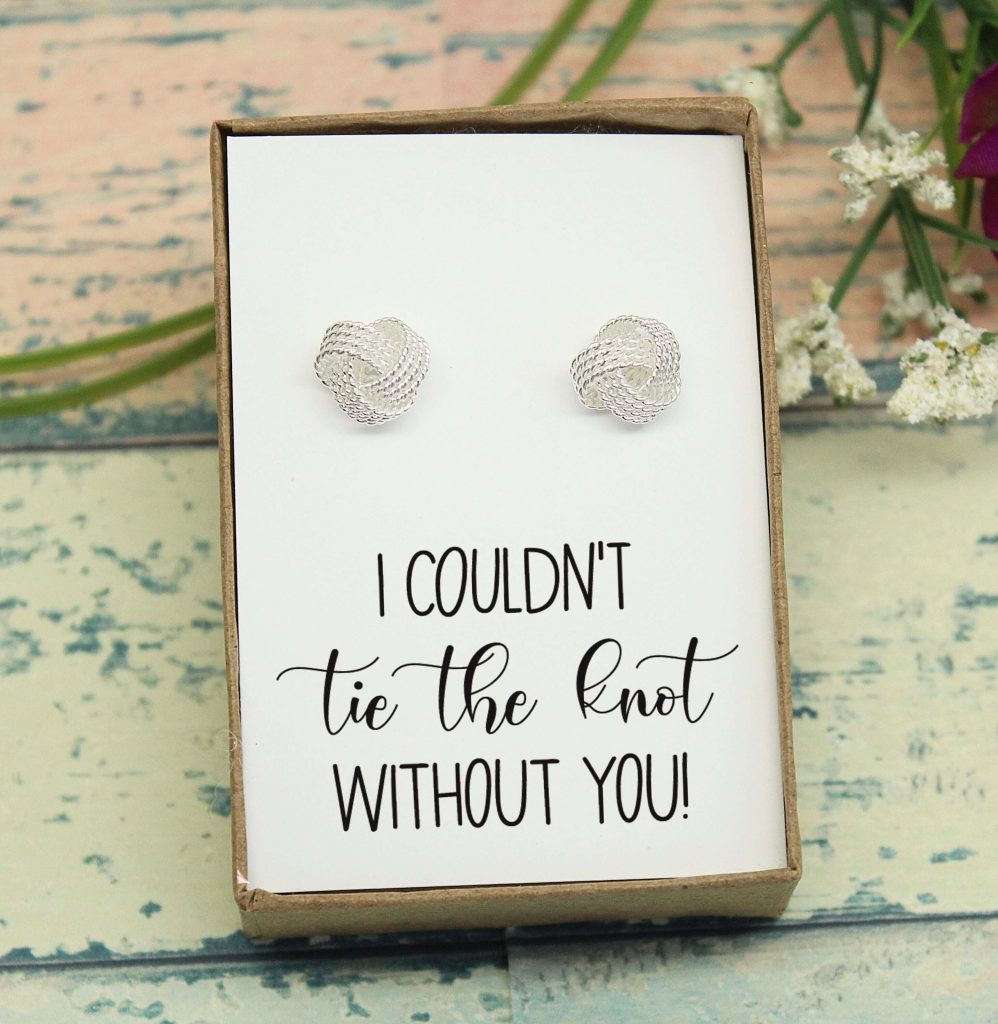 10. Matching bridesmaid bracelets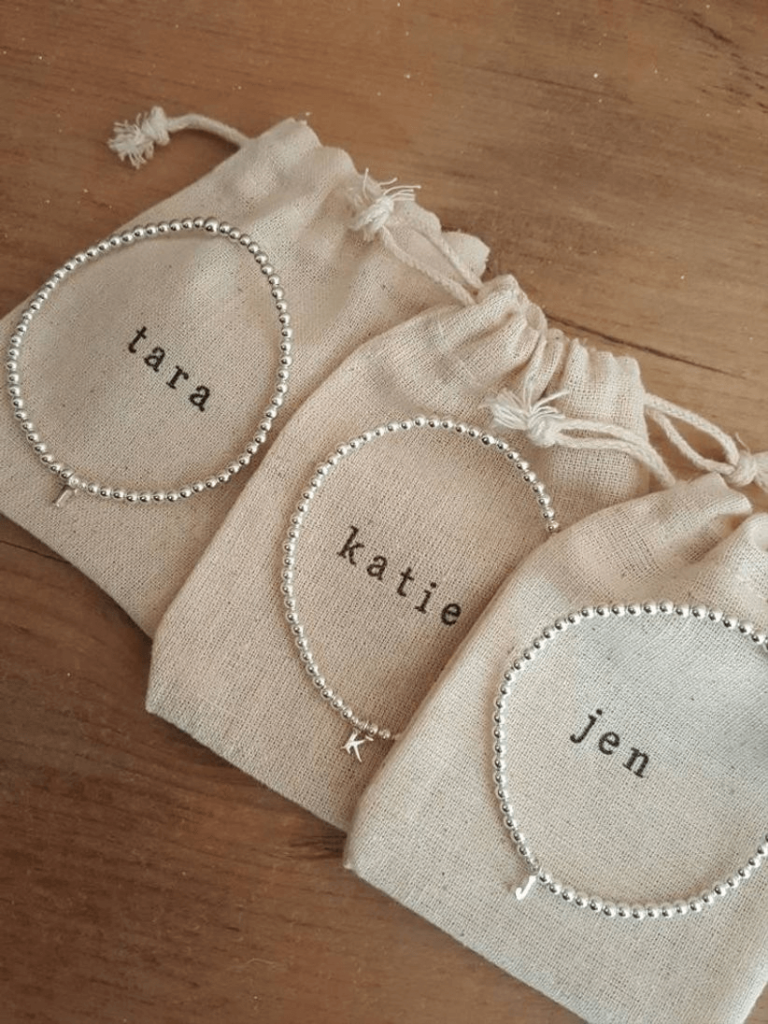 Why are bridesmaid proposals important
As we have noted from the text above, bridesmaid proposal boxes have recently become increasingly popular.
Due to its popularity, it has become a new tradition to add to your wedding preparations.
They offer an exciting way to ask your friends to be bridesmaids and a maid of honor.
This will give them the opportunity to celebrate being part of the wedding party.
It's important to make this proposal because it is a personal way to ask your friends to be part of your special day.
Which is why you need to think about how to approach the idea. You need something unique as well as personal.
What do you add to a proposal message?
Creating a proposal box can be a fun experience. You get to create a personalized box filled with goodies that cater to a specific person.
While adding gifts is the best part, you can't forget about the message that you can also give a personal touch to.
Although this allows you to make a funny joke or meaningful letter, it can feel a little daunting to create.
What do you add? How do you ask someone? These are both frequently asked questions regarding the message you can add to the proposal box.
Here are some fun ideas you can add:
Make use of a pun
Add a loving memory
Write a personal message
Add a corny joke
Put a picture of you two on the card
Make it a question with tick boxes to add some humor
Make use of candy bars to ask the question
The most important thing to keep in mind is to be yourself and write from a place of raw emotion.
Each bride has an individual approach to these things. Your bridesmaids will love your proposal because it instantly reminds them of you.
Long-distance bridesmaid proposals
The biggest reason bridesmaid proposals are important is because of their personal touch.
It can be hard to make these things exclusive to a certain person when you can't see them.
The easiest way to do this (when visiting is out of the option) is to send them a personalized gift that can ask them to be part of your special day.
Another way is to do a simple video call and ask them face-to-face.
It is the best approach because you get to ask them "in person" and share a moment you'll both remember in the long run.
DIY bridesmaid boxes
While we can find many options for bridesmaid boxes on sites like Etsy and Amazon, the best gifts always come from the heart.
I have compiled a list of items you can find online to create proposal boxes for your bridesmaids.
This can include a range of items including water bottles, makeup bags, personalized jewelry box, wine, or snacks.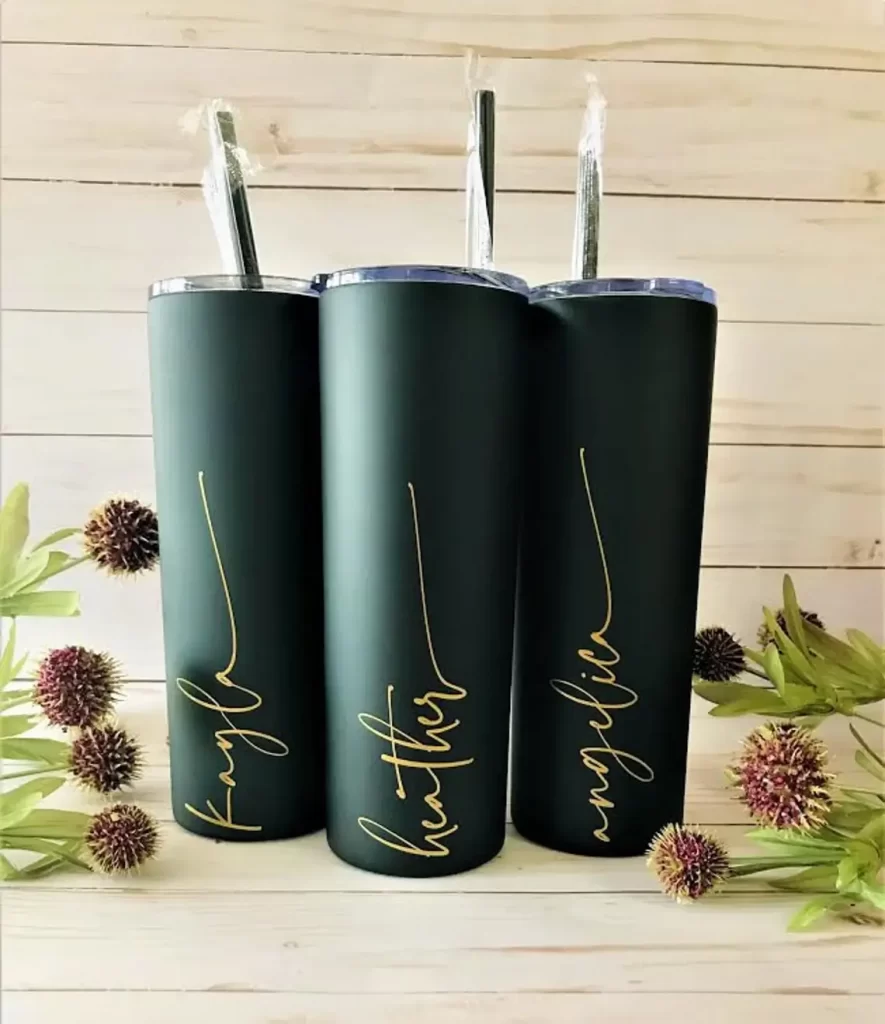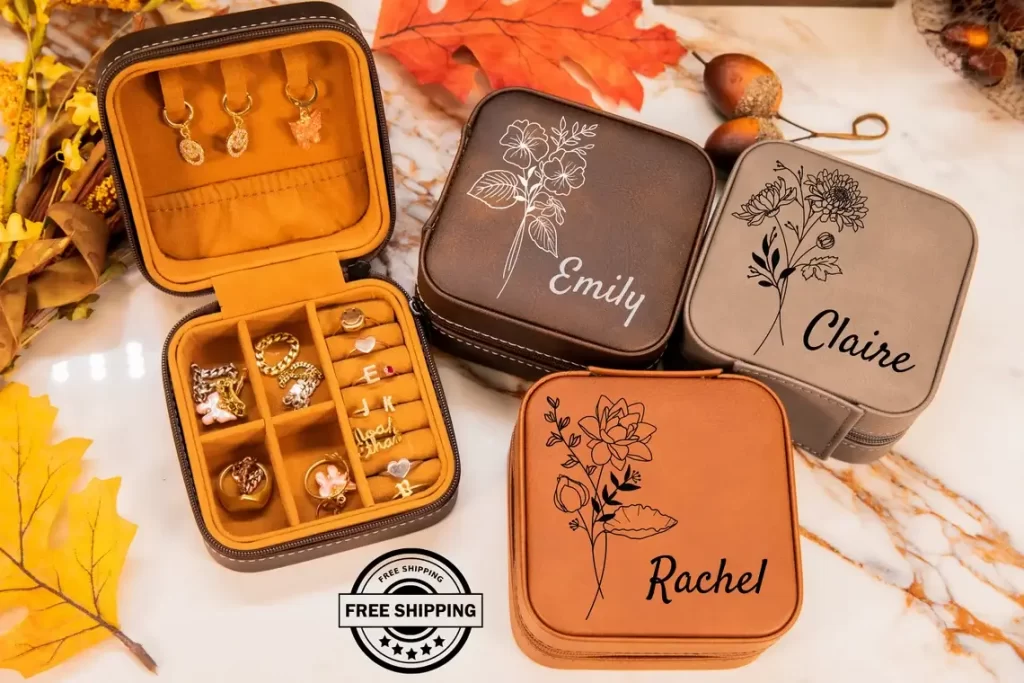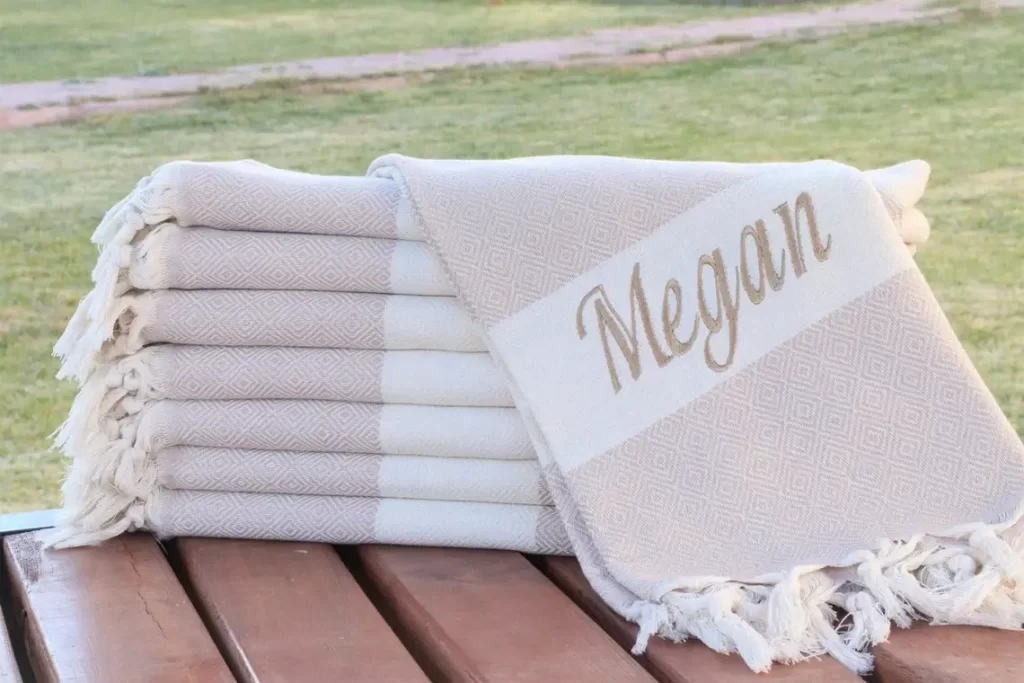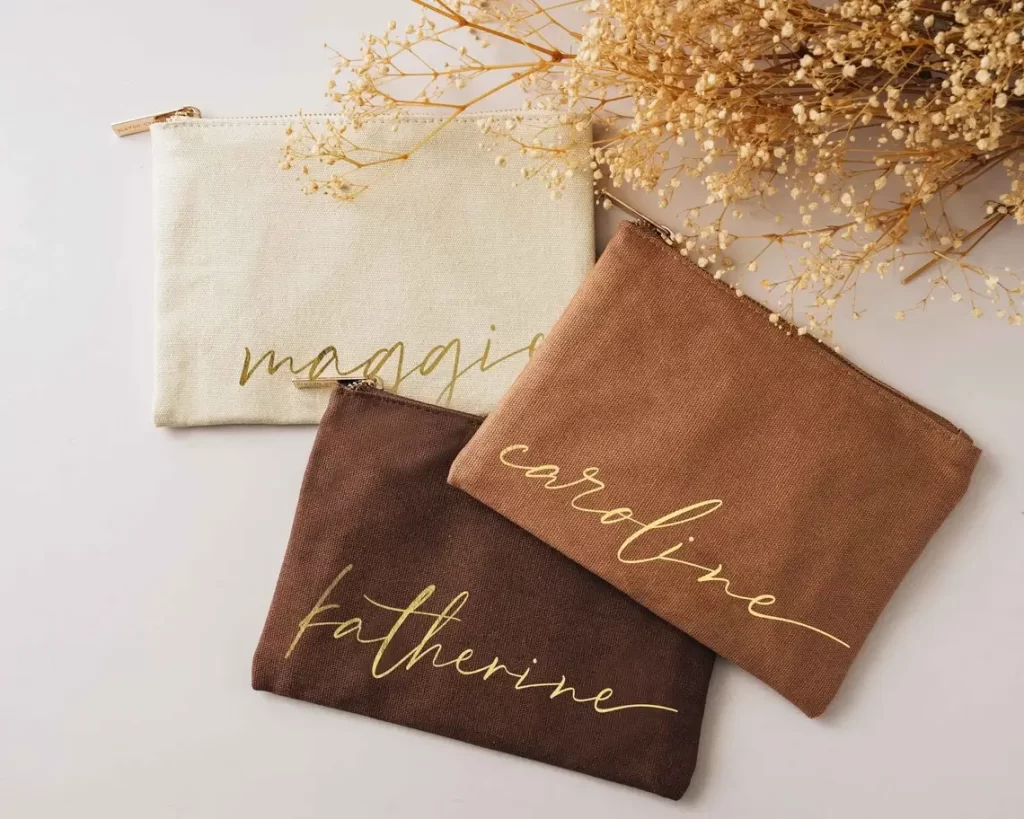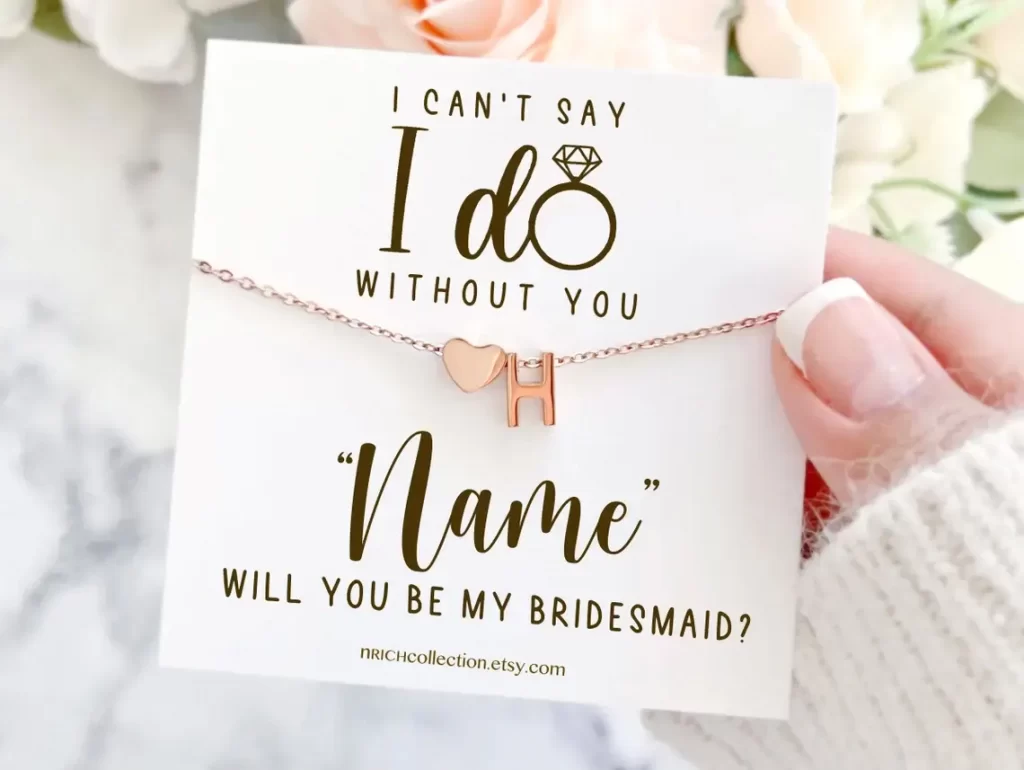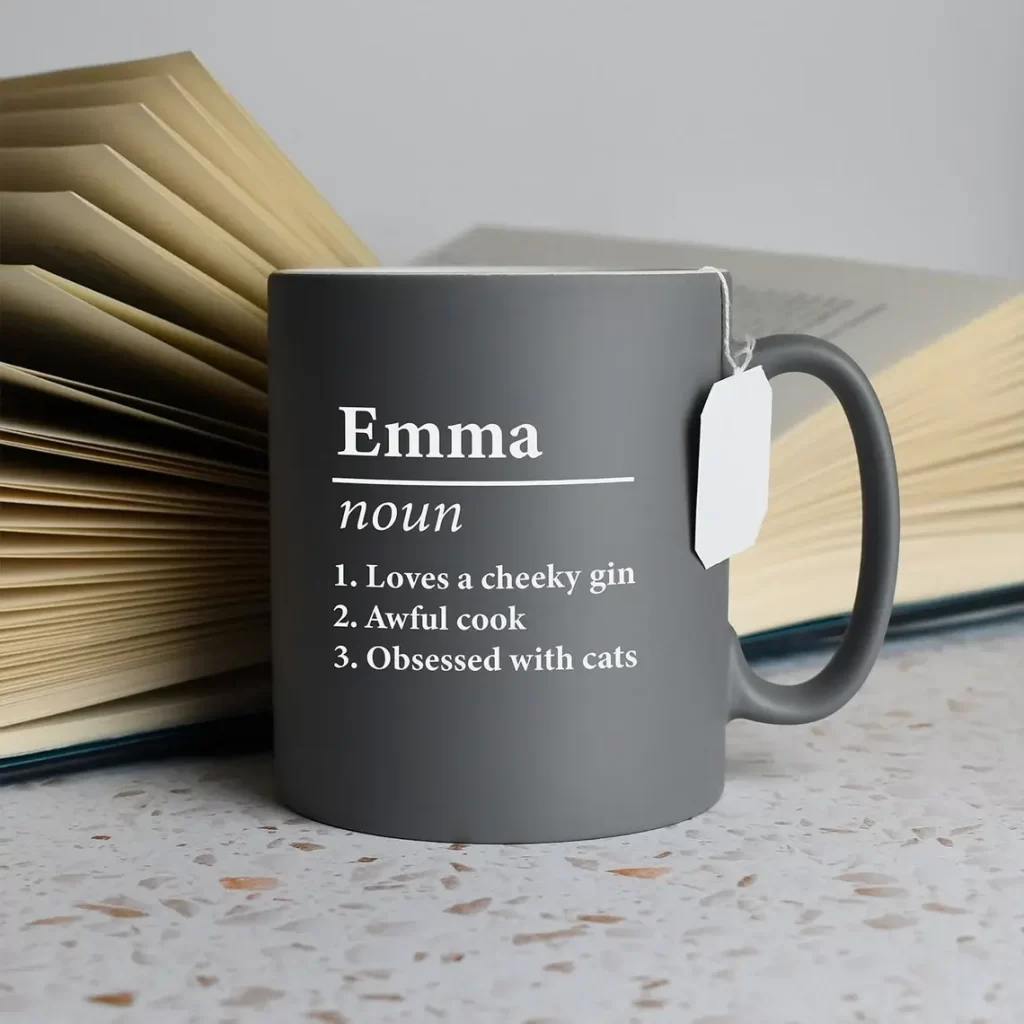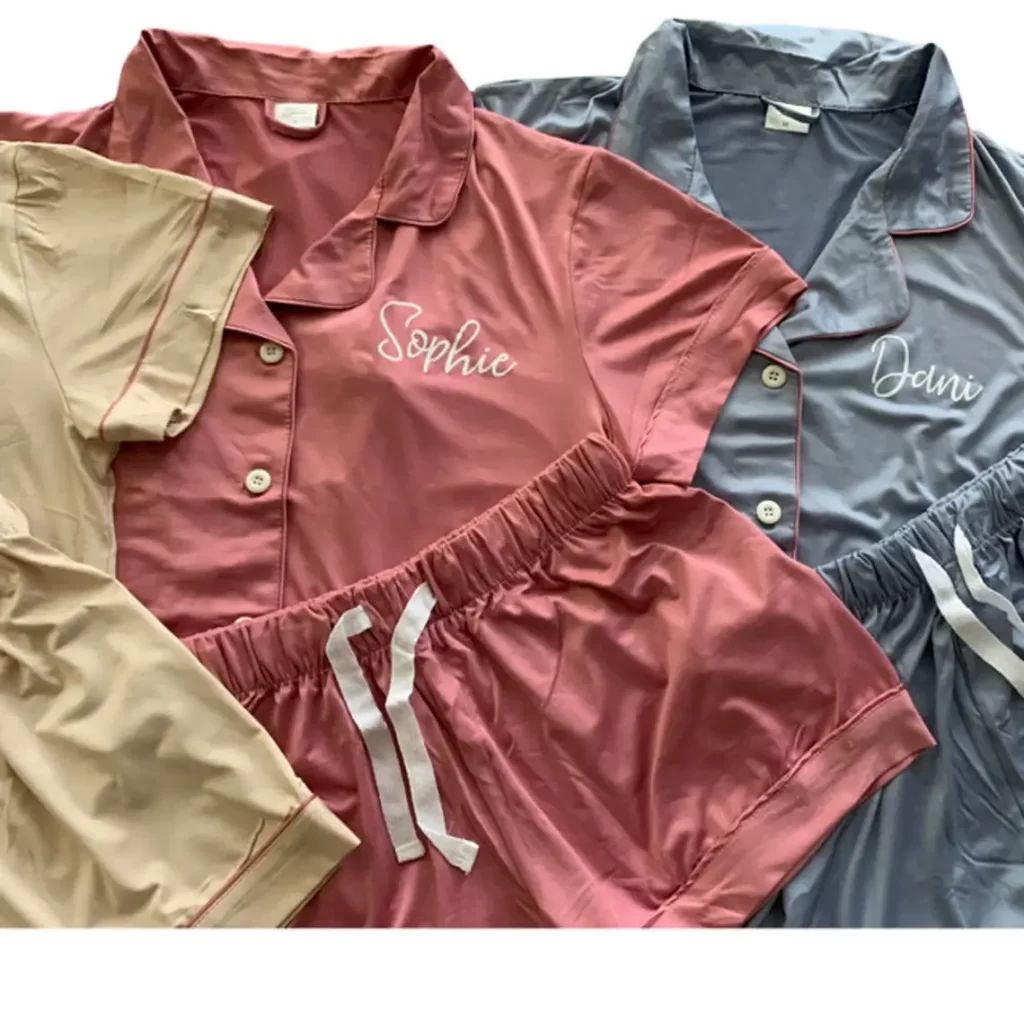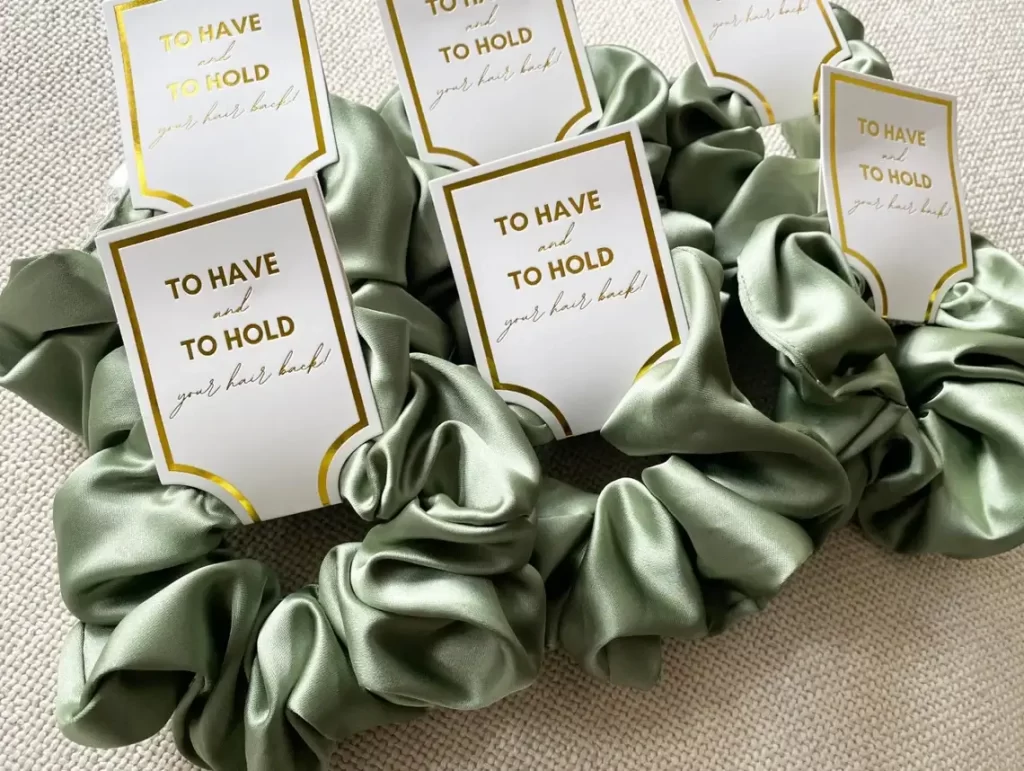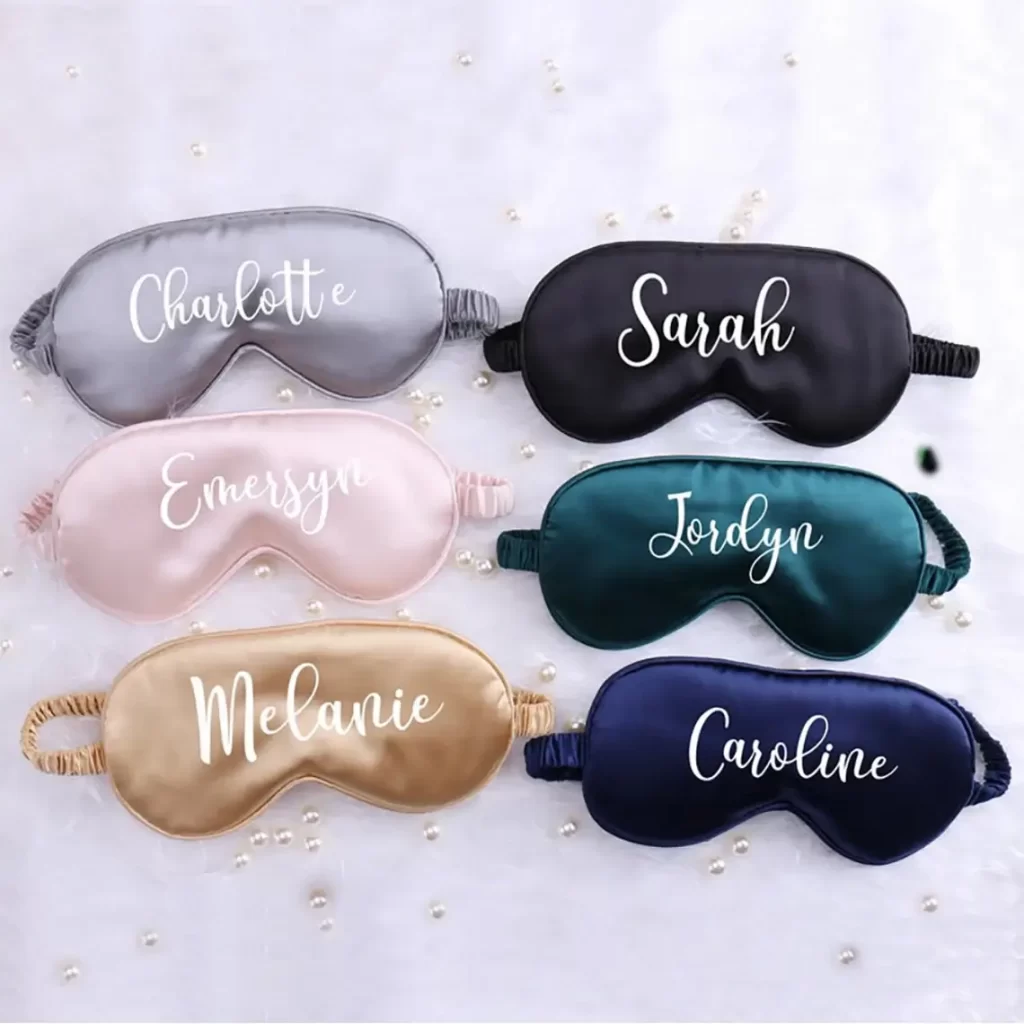 Are proposal boxes worth it?
To sum it up plainly, yes, these are definitely worth it.
It is a new idea that had started only a few years ago and quickly became popular.
Because more and more people are adding this to the list of pre-wedding duties I would highly suggest adding this to your celebrations.
This post showed you the best bridesmaid proposal ideas.
You may also like: