You want a wedding send-off to remember, but without polluting planet earth!
In the last few years, many of us have become aware that throwing plastic confetti around is not the best idea.
So in this post, we're looking at 7 excellent biodegradable things to throw at weddings INSTEAD of your usual polluting things.
These are all carefully selected ideas – and I'm proud to say they will also fit excellently with different wedding themes.
So without further ado, let's look at the best wedding exit toss ideas.
1. Dried flower petals

This must be one of my favorite things to throw at a wedding!
Flower petals look beautiful, and you can even pick a color scheme that fits your wedding theme.
2. Biodegradable Confetti

Biodegradable confetti is a great option if you want to go for a classic festive feel.
These are completely biodegradable yet still colorful and super fun.
This confetti looks gorgeous in pictures!
3. Lavender

Lavender buds are another great option for a wedding exit.
They're kind of the same shape as rice but are much lighter to the touch – which I think is a plus if there's going to be throwing.
There are always people who throw rice too enthusiastically which results in hurting one another! Or, worse, the bride or groom.
4. Dried Eucalyptus Leaves

This one completely surprised me! But isn't this idea so unique and original?
I adore these dried eucalyptus leaves for throwing at a rustic-themed wedding.
Fun is also that with the right throw, these leaves can float in the air for a while which offers great photography opportunities.
5. Flower petals with a color theme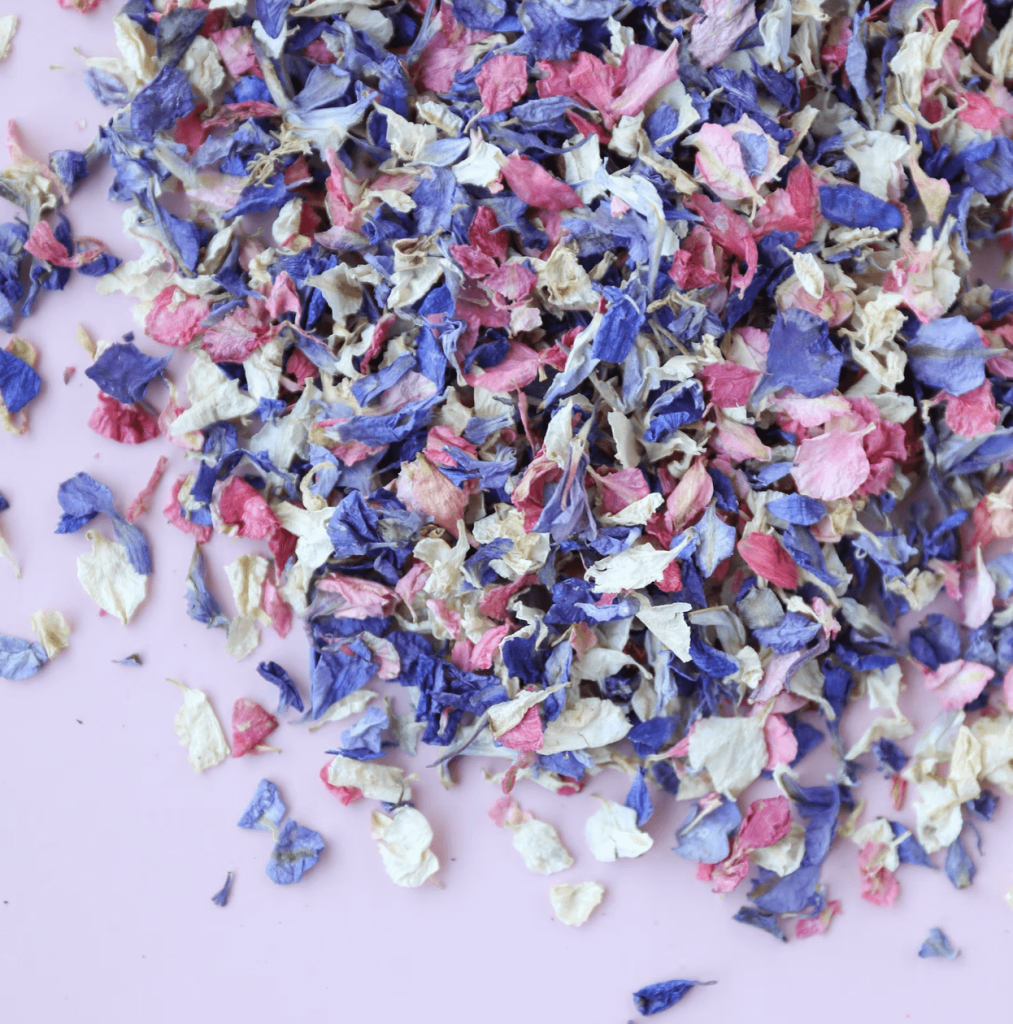 Etsy, as always, has wonderful options for what to throw at a wedding.
I like that these flower petals are available in different color schemes.
That makes finding a suitable thing to throw at your wedding that much easier!
6. White biodegradable confetti popper

A confetti popper like this is perfect to ensure that the confetti flies high up in the air (again, everything to get great pictures!).
You can get these in different colors, but I personally adore the white for a whimsical and romantic feel.
This will also look so gorgeous in black and white pictures.
7. Rice paper confetti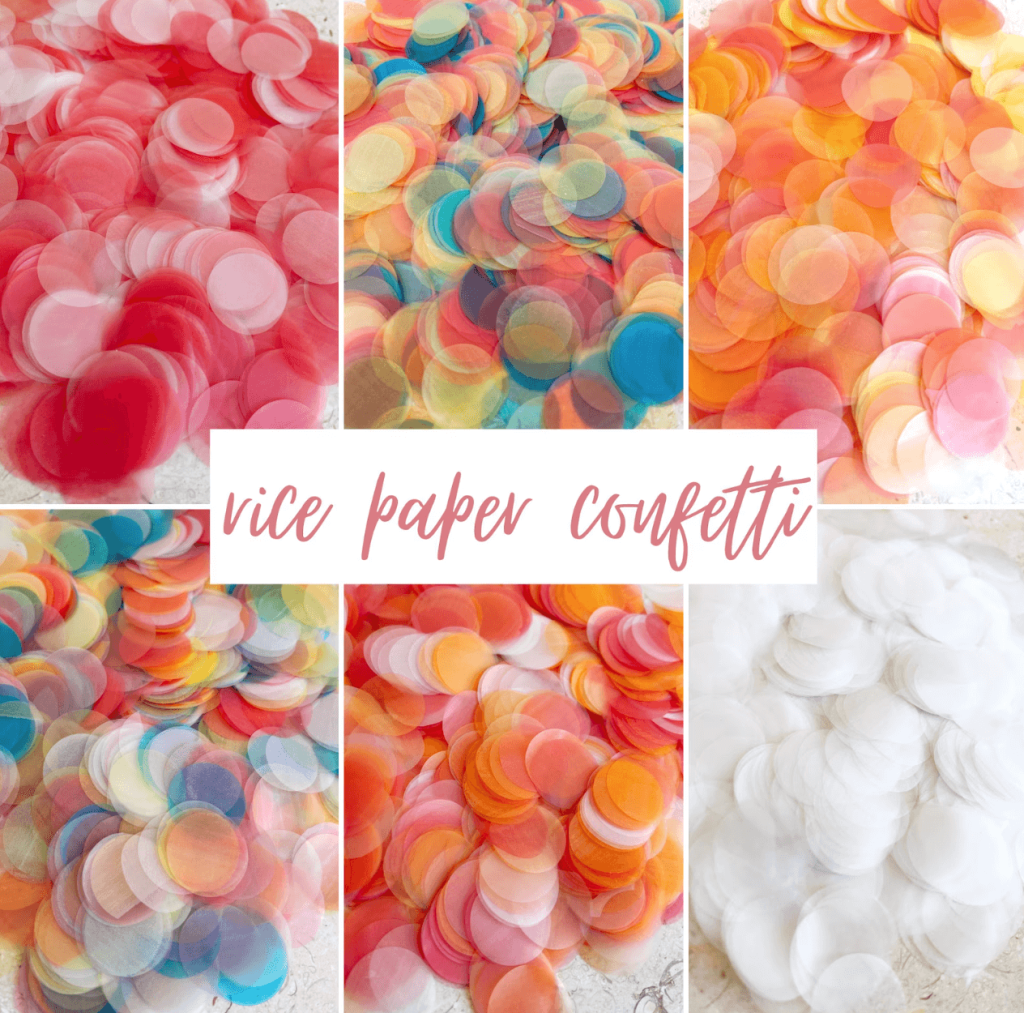 Last but not least, we have rice paper confetti that comes in a bunch of adorable colors. You can go for a single color, or choose a mix of vibrant colors.
These confetti pieces are bigger, which means they float for longer, which is a super nice thing to have at your wedding.
This post showed you the best biodegradable things to throw at weddings.