This post shows you the best wedding invitation wording ideas.
Your wedding day is a momentous occasion, and the first glimpse your guests will have into this joyous event is through your wedding invitation.
As you prepare for the big day, amidst all the planning and excitement, it is important not to overlook the significance of crafting the perfect wedding invitation.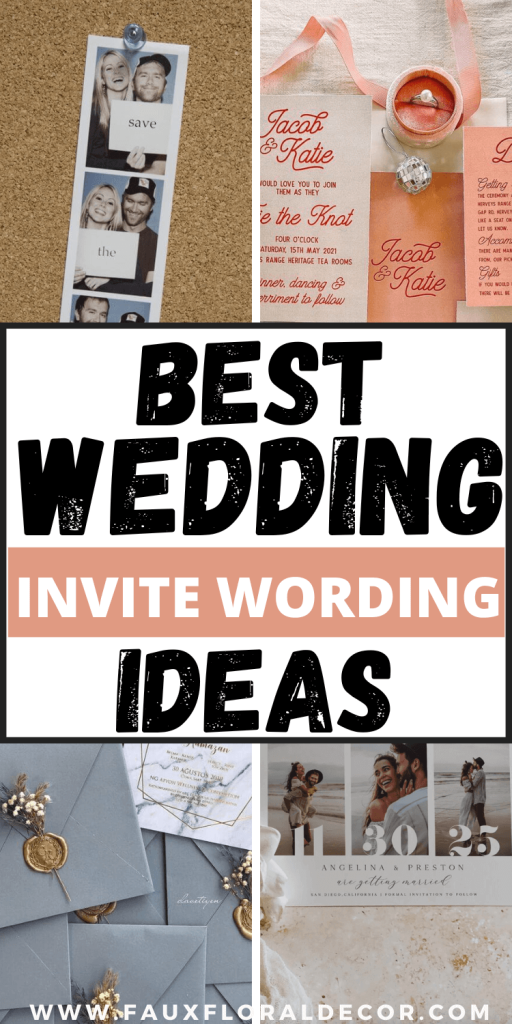 Your invitation is not merely a piece of paper.
It is a heartfelt message that sets the tone for the celebration and conveys your excitement to share this special moment with your loved ones.
Crafting the perfect wedding invitation wording is an art that requires attention to detail and adherence to etiquette.
The good news is that the rules of wedding invitation etiquette aren't that complicated.
The primary tenets are actually much simpler and more straightforward than you think.
From addressing your invitations to choosing the right templates and conveying the right message, there are several aspects to consider.
In this article, we will guide you through the process of creating captivating wedding invitations that will set the tone for your special day.
What information should go in a wedding invitation?
Your wedding invitation should include essential information that your guests need to know, such as:
The hosts:
Begin with the names of the bride and groom.
In some cultures, the bride and groom's parents are also written on the wedding invitation.
If you want to include the name of a deceased parent, you'll need to rearrange things a bit, as someone who has passed can't actually serve as a host.
A common way to honor a deceased parent is alongside a member of the couple's name as "Olivia French, daughter of Susan French," or "Olivia French, daughter of Michael French and the late Susan French."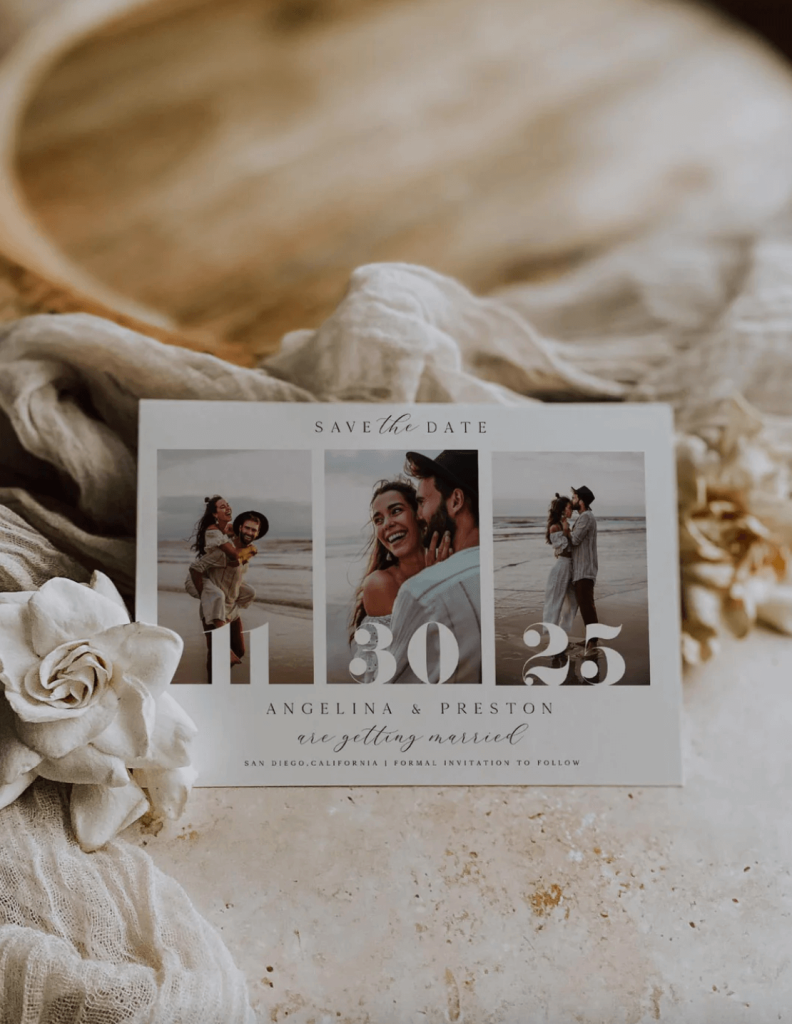 The date and time:
Clarity is of utmost importance when conveying the date and time of your wedding ceremony.
Be sure to state the exact date, including the day of the week, as this will help your guests plan their schedules accordingly.
To add a touch of formality, consider using phrases like "The pleasure of your company is requested on" or "You are cordially invited to witness the marriage of."
The location:
Providing detailed information about the wedding venue is crucial to ensure your guests can find their way easily.
Mention the name of the ceremony venue and its complete address to avoid confusion.
If the reception will take place at a different location, be sure to include those details as well.
For destination weddings or unique venues, you may consider including a map or directions to guide your guests.
RSVP:
To plan your wedding effectively and accommodate your guests, it is essential to request their response to the invitation.
Include an RSVP option with clear instructions on how to respond.
You can provide an email address, phone number, or even a separate RSVP card for guests to fill out and return.
An early RSVP deadline will give you ample time to finalize the guest list, arrange seating, and plan other logistical aspects of the wedding.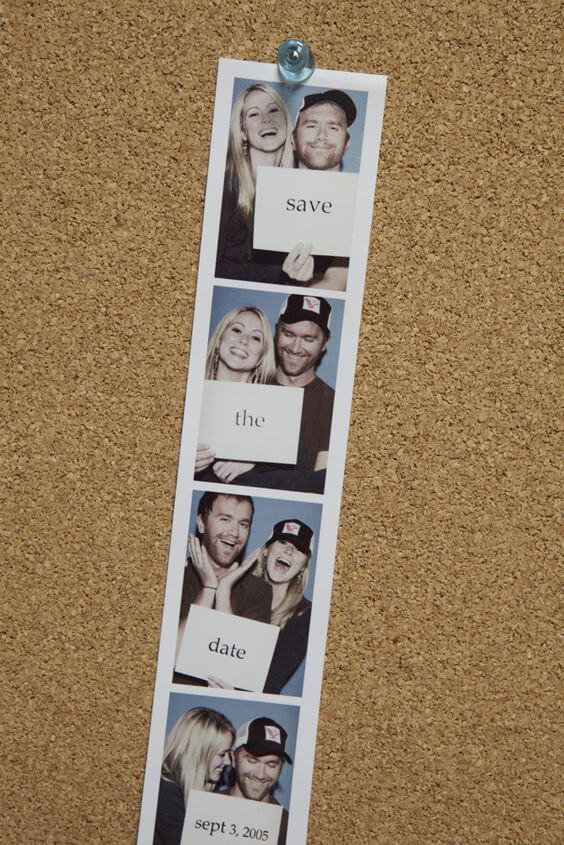 Dress code:
While not mandatory, including the dress code in your wedding invitation can be beneficial for your guests.
It helps them understand the formality and ambiance of the event, ensuring they dress appropriately and comfortably.
Common dress code terms include "black-tie," "cocktail attire," "beach formal," or "casual chic." Providing this information will make your guests feel more at ease and confident in their outfit choices.
Wedding Invitation Etiquette
Here are some essential etiquette guidelines to consider:
Addressing guests formally:
Use proper titles and last names when addressing your guests.
Avoid nicknames or abbreviations. If you are addressing married couples, use "Mr. and Mrs. [Husband's Full Name" or "Mr. [Husband's Full Name] and Mrs. [Wife's Full Name]."
If they are unmarried, each person's name should be on a separate line.
When inviting a family, including children, you can use "The [Last Name] Family."
Send invitations on time
Timeliness is of the utmost importance when it comes to mailing out your wedding invitations.
It is crucial not to distribute them too close to your special day, as your guests need sufficient time to plan their attendance.
The recommended timeline is to send out the invitations six to eight weeks before the wedding date.
This gives your guests ample time to respond, make travel arrangements if necessary, and prepare for your celebration with joy and anticipation.
Personal touches:
Infusing personal touches into your wedding invitations can make a world of difference in how your guests perceive and cherish the invitation.
Handwritten notes, even if it's just a heartfelt signature or a short personal message, can add a warm and intimate touch.
Additionally, personalized elements on the invitation envelopes, such as custom stamps, seals, or delicate calligraphy, demonstrate the effort you've put into making each invitation unique and special for your guests.
These personal touches show your guests that they hold a special place in your hearts, and their presence at your wedding means a great deal to you.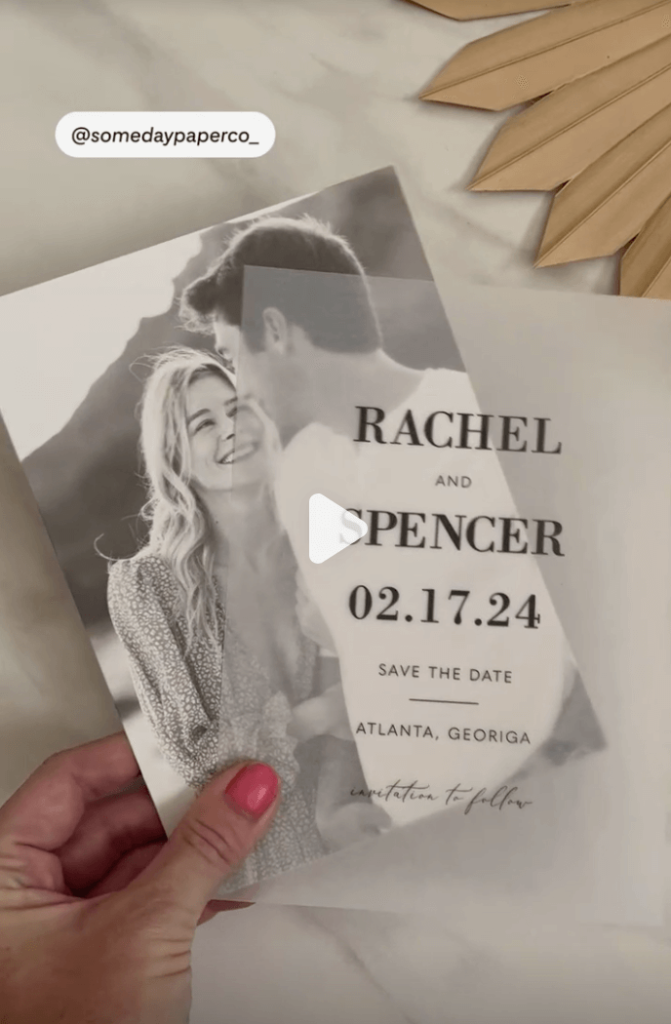 Wedding Invitation Wording
Here are some wedding invitation wording samples that might inspire you:
Formal wedding invitation
Formal wedding invitations, steeped in tradition and elegance, are a testament to the grace and sophistication of the occasion.
The carefully chosen words, with their timeless allure, set the tone for a wedding filled with grandeur and romance. A classic example is:
Mr. and Mrs. John Smith
Request the honor of your presence
At the marriage of their daughter
Olivia Marie
to
Mr. William Anderson
Saturday, the tenth of September
Two thousand twenty-five
at four o'clock in the afternoon
St. Mary's Cathedral
123 Main Street Cityville, State
Reception to follow at
The Grand Ballroom
456 Park Avenue
Cityville, State
Black-tie attire
Please RSVP by August 15th
at wedding@email.com or (123) 456-7890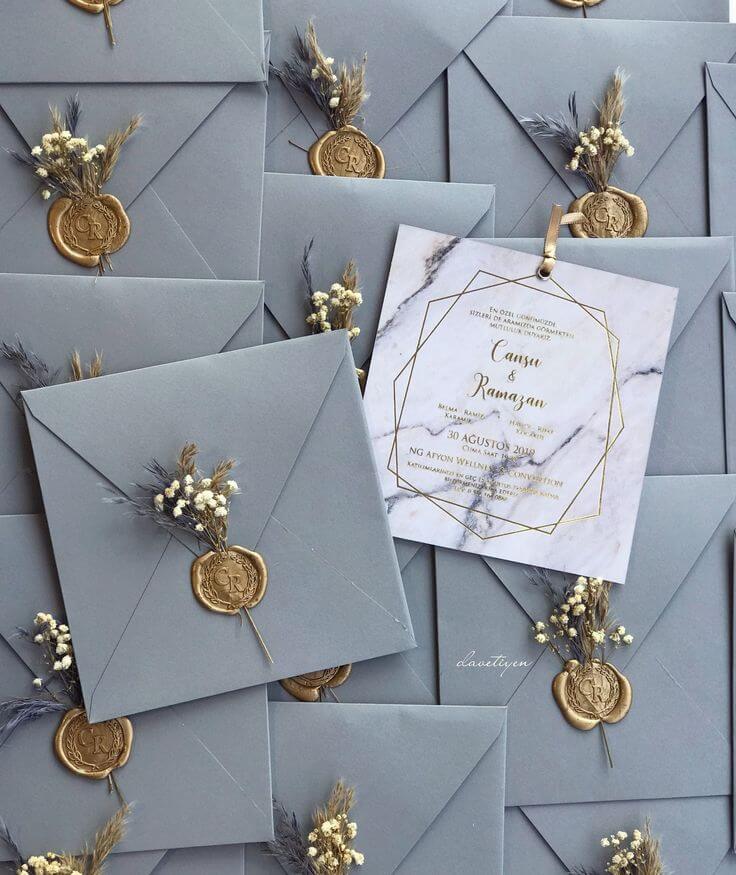 Fun and playful wedding invitation
If your hearts beat to the rhythm of fun and your love story is a delightful tale of playfulness, why not let your wedding invitation dance to the same joyful tune?
A fun and playful wedding invitation is the perfect canvas to reflect the carefree spirit that defines your relationship.
It serves as a delightful prelude to the celebration that awaits – a celebration filled with laughter, joy, and unforgettable moments.
Here is an example:
Love is in the air, and we can't wait to share!
You're invited to join the celebration
as we exchange vows and become one!
Olivia & William
cordially invite you to our wedding
Saturday, September 10th, 2025
at 4 o'clock in the afternoon
St. Mary's Cathedral
123 Main Street
Cityville, State
Let's party and dance the night away
at The Grand Ballroom
456 Park Avenue
Cityville, State
Casual chic attire
RSVP by August 15th
via wedding@email.com or (123) 456-7890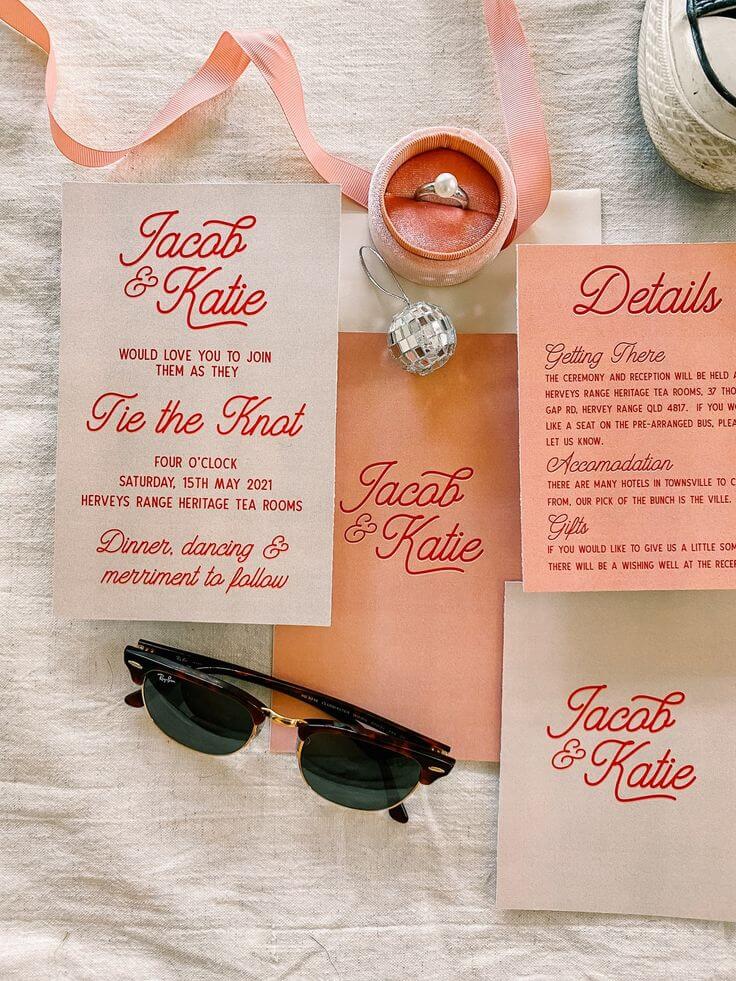 Out-of-the-box wedding invitation
This wedding invitation is suitable for you who has a unique wedding reception, such as a themed wedding.
You can tailor this example below to your themed wedding and preferences:
Calling all adventurers, dreamers, and believers!
Join us for the most epic celebration of love and unity!
Olivia & William
are embarking on a cosmic journey
and we want YOU to be a part of it!
When the stars align on
September 10th, 2025
at 4 o'clock in the afternoon
St. Mary's Cathedral
123 Main Street
Cityville, State
The cosmic celebration continues
at The Grand Ballroom
456 Park Avenue
Cityville, State
Dress code: Your wildest attire or celestial chic
RSVP by August 15th
to secure your spot in the cosmic constellation
via wedding@email.com or (123) 456-7890
Join us for an adventure of a lifetime! #CosmicLove #OliviaAndWilliam'sWedding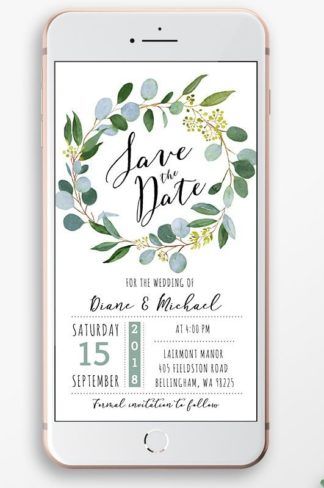 WhatsApp Wedding Invitation
You can distribute your wedding invitation on WhatsApp if you hold your wedding small and intimate with only your family and closest friends.
You can also use WhatsApp to invite your friends to your wedding after party.
Using a digital wedding invitation can save your money because you don't have to print physical wedding invitations!
🎉 OMG! Save the Date! 🎉
Olivia and Michael are getting hitched!
Date: 15/10/2025
Time: 4:00 PM
Venue: St. Mary's Cathedral
123 Main Street
Cityville
Afterward, the party continues at The Plaza
456 Oak Avenue
Cityville
Get ready to dance the night away! 💃🕺
Let us know you're coming!
RSVP by September 30th
(Email: wedding@email.com | WhatsApp: (123) 456-7890)
Can't wait to see you there! 😄
Conclusion
In conclusion, crafting the perfect wedding invitation wording is an art that goes beyond mere logistics.
It is a reflection of your love story, a warm embrace extended to your cherished guests, and the opening chapter of a joyous celebration.
By carefully considering the information to include, adhering to wedding invitation etiquette, and tailoring the wording to suit your wedding style, you can create invitations that leave a lasting impression on your guests.
Whether you opt for a formal, fun casual, out-of-the-box, or modern WhatsApp invitation, the right words will set the stage for a magical day filled with love, laughter, and cherished memories.
So, let your hearts guide your pens, and let the words flow with the excitement and joy that come with beginning this wonderful journey together.
Happy wedding planning, and may your invitations be a beautiful testament to the love that unites you both!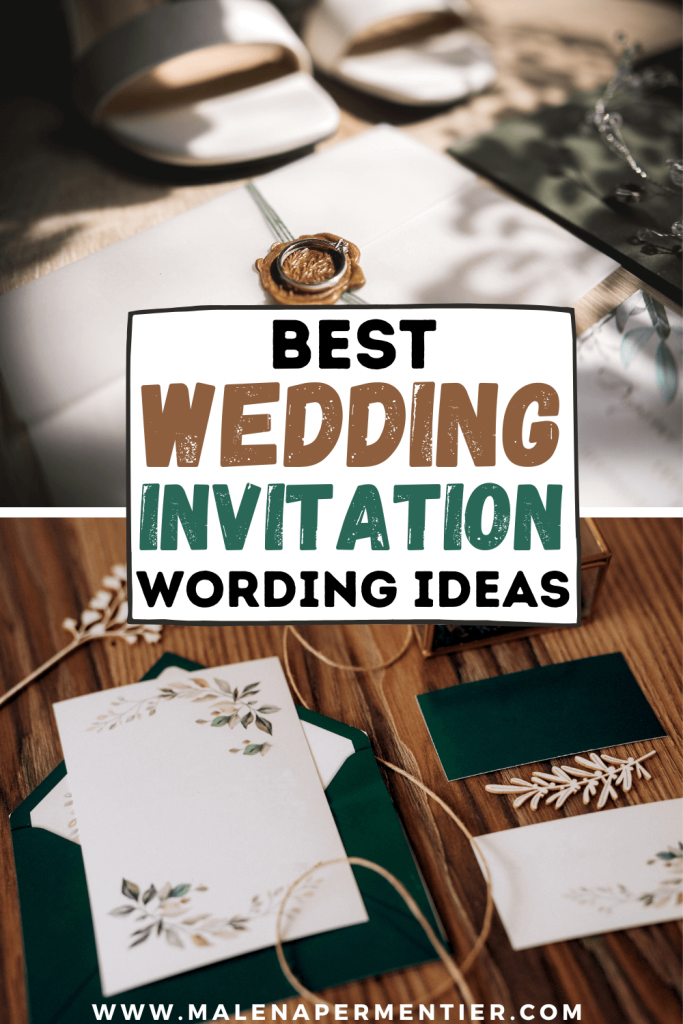 This post showed you the best wedding invitation wording ideas & templates.
You may also like: