This post shows you the best mason jar wedding centerpiece ideas.
Are you looking for unique ideas to WOW your guests on your wedding day?
Then, look at these 23 ideas to make mason jar centerpieces for your wedding.
Mason jars have increased in popularity because they are inexpensive and fit any theme.
Since they can be bought in different shapes and sizes, you can find one that specifically fits your needs.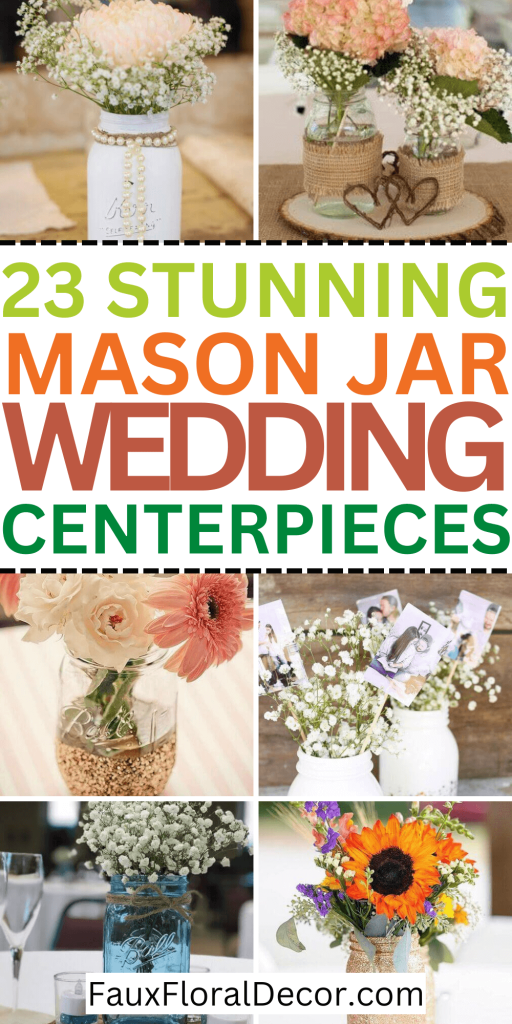 Why are mason jars so popular?
Firstly, mason jars are a great way to use recycled jars.
Another key point is that it allows you to be creative with your centerpieces and make your decor unique to your wedding.
They have been popular for many years. Since mason jars offer you a blank canvas to work with, it is the perfect way to express yourself.
They have been used as centerpieces, dessert jars, and even memory holders. To sum it up, the possibilities are endless.
Mason jar wedding centerpiece ideas
1. Roses and baby's breath mason jars lined with lace and burlap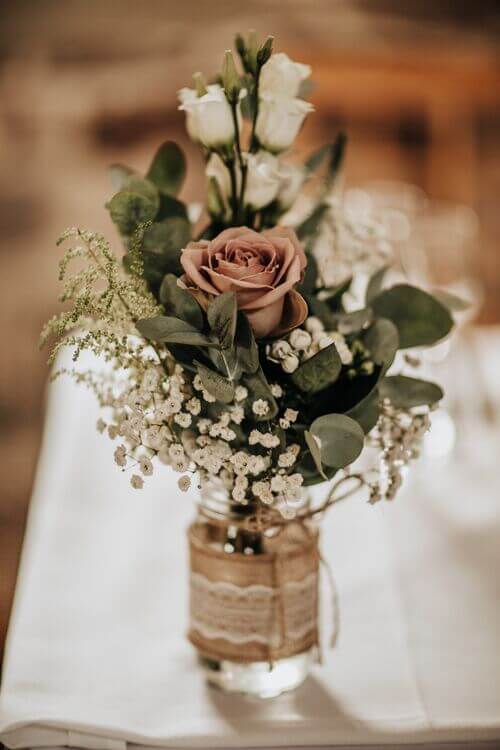 2. Twine and burlap-wrapped jars filled with flowers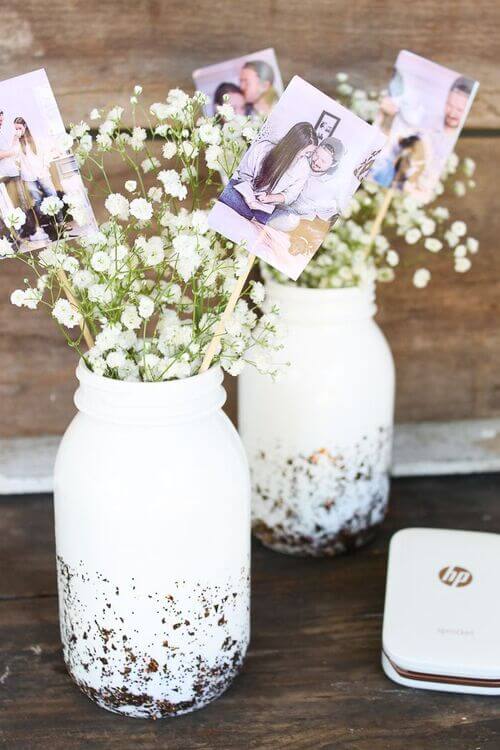 3. Twine and burlap-wrapped jars filled with flowers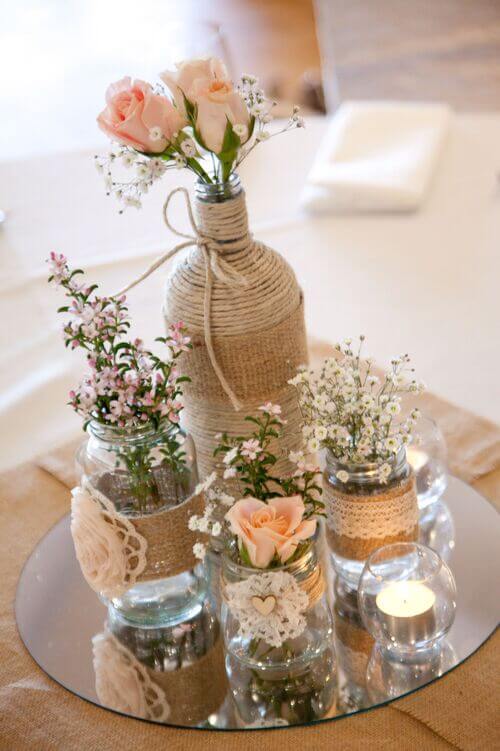 4. Mason jars filled with flowers and tea lights on wood centerpieces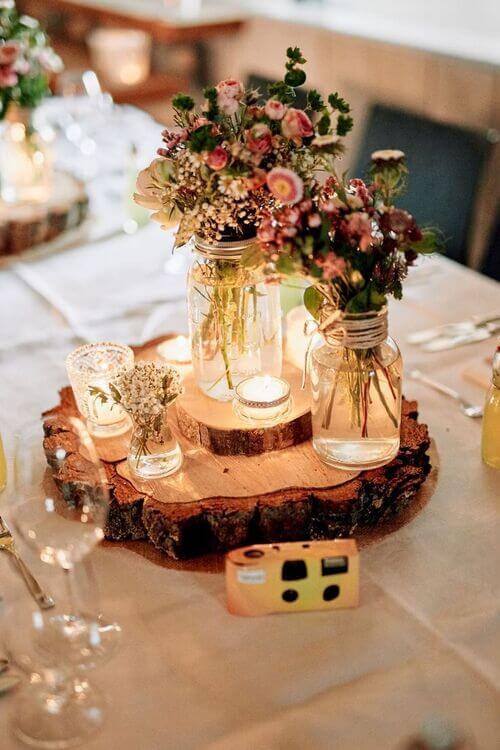 5. Tinted mason jars filled with baby's breath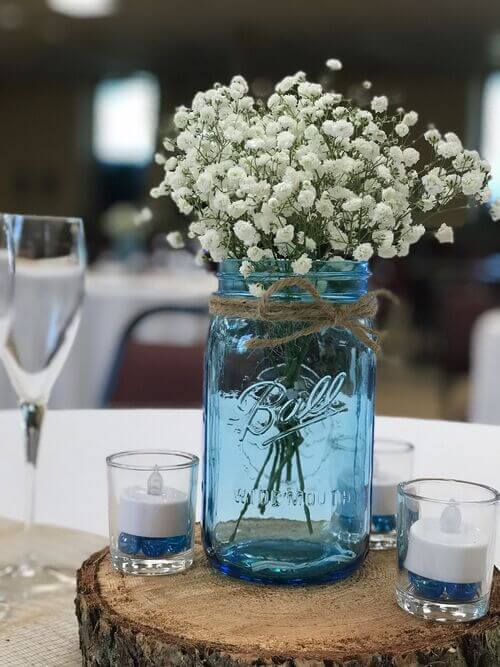 6. Glitter-painted mason jars filled with bright bouquets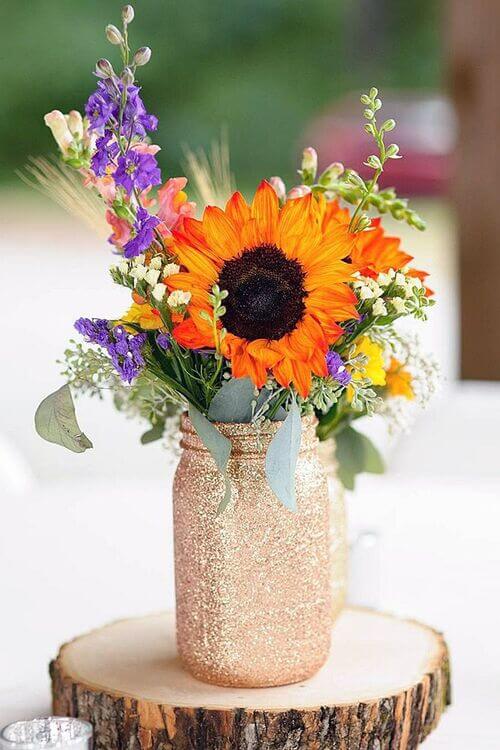 7. Mason jars with white flowers wrapped in blue ribbon and lace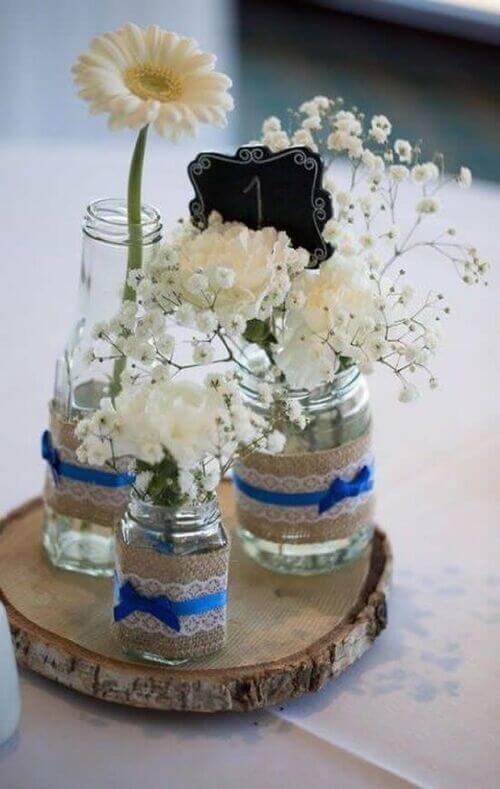 8. Twine-wrapped wine bottles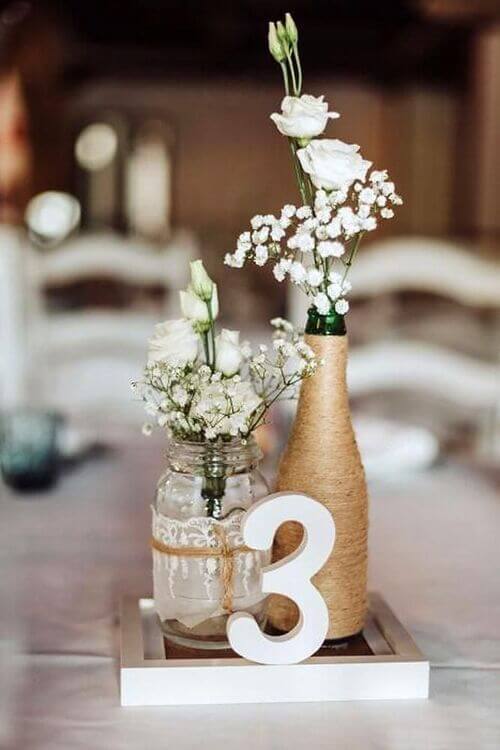 9. Gold-painted wine bottle centerpieces with wildflowers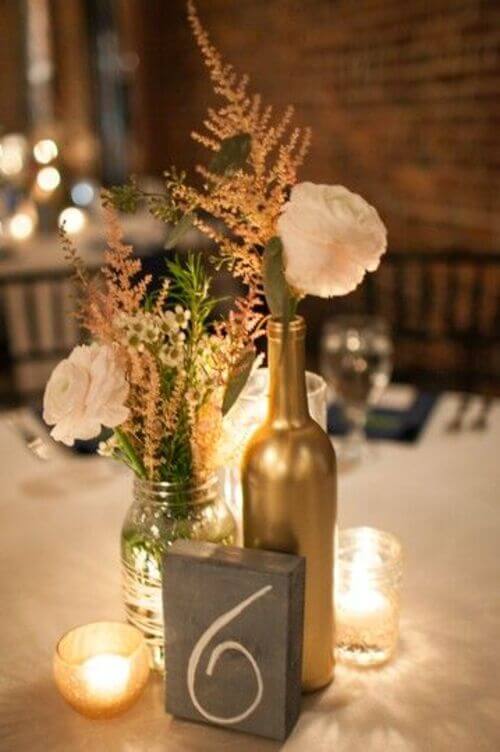 10. Mason jars filled with fairy lights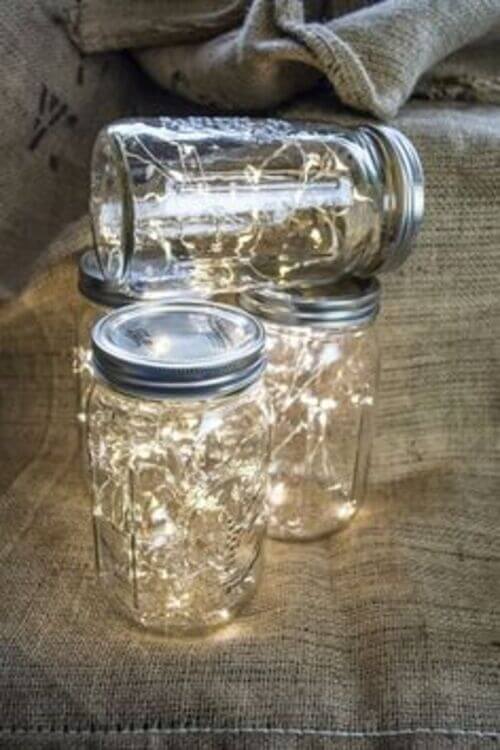 11. White mason jars wrapped in pearls and burlap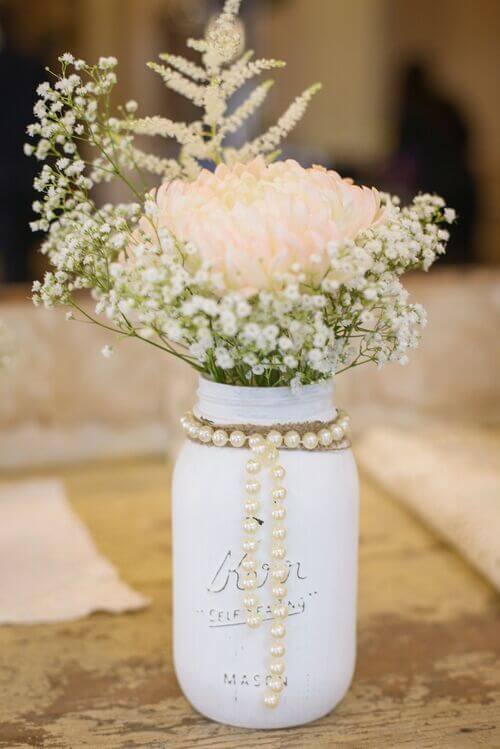 12. Mason jars filled with daisies in lemon slices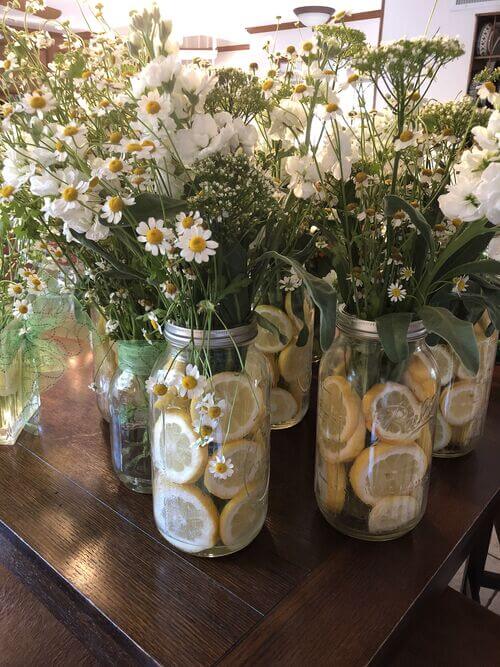 13. Jars filled with pink roses and wrapped in lace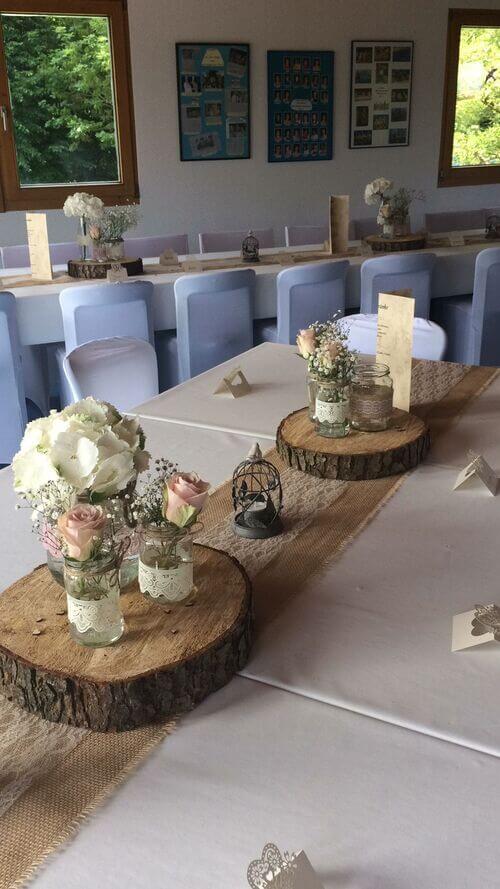 14. Succulent jars and mini lantern centerpieces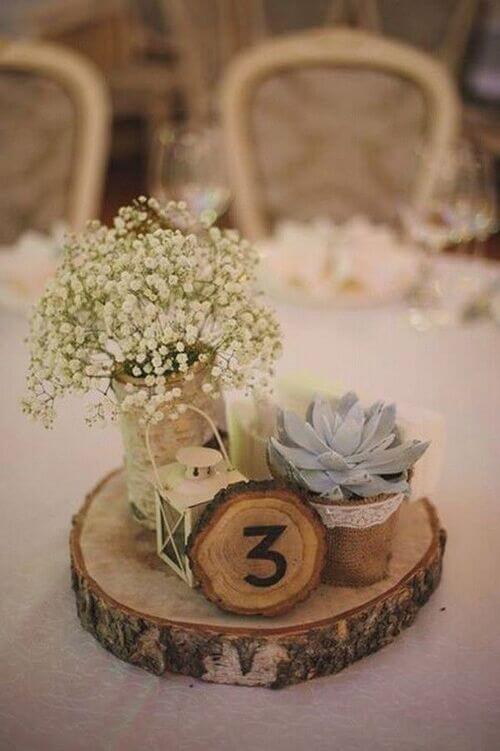 15. White flowers and fairy light mason jars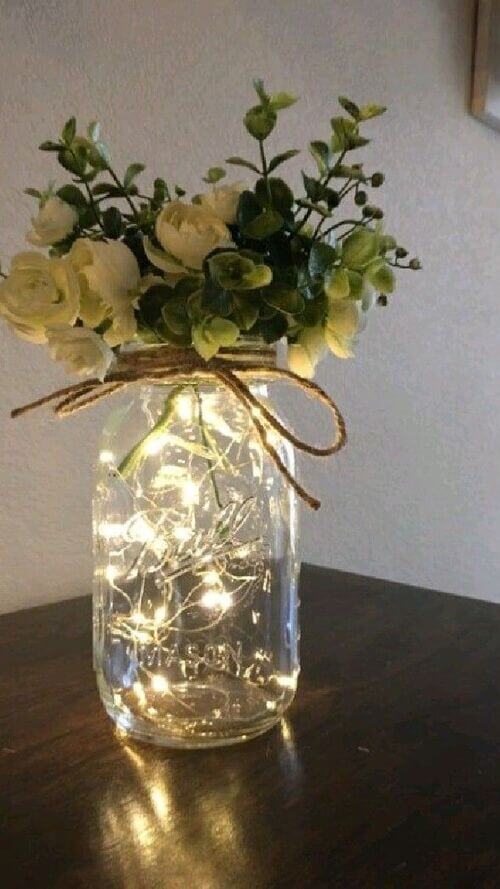 16. Mini jars filled with candles and daisies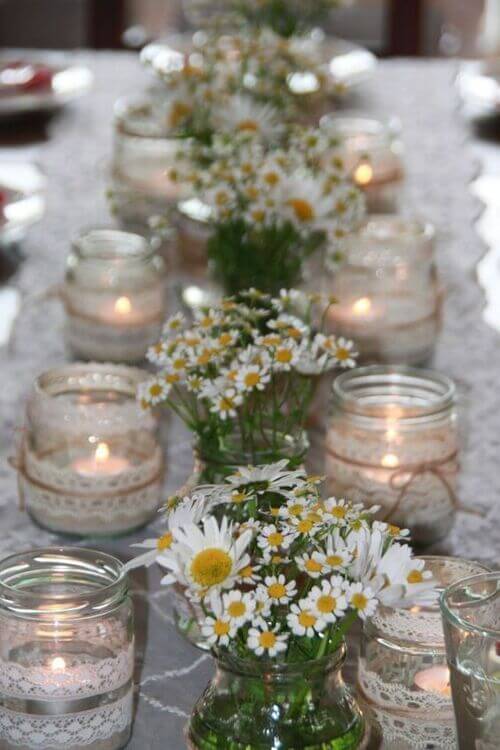 17. Mason jars filled with roses and greenery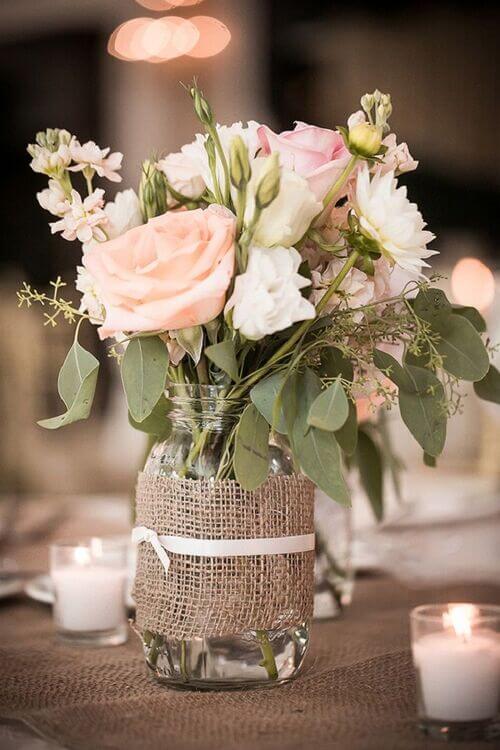 18. Simple mason jars wrapped in twine with lanterns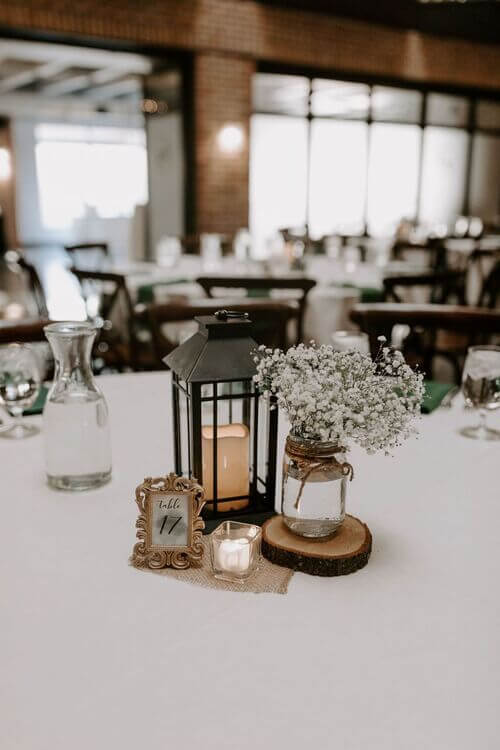 19. Mason jars and twigs shaped into hearts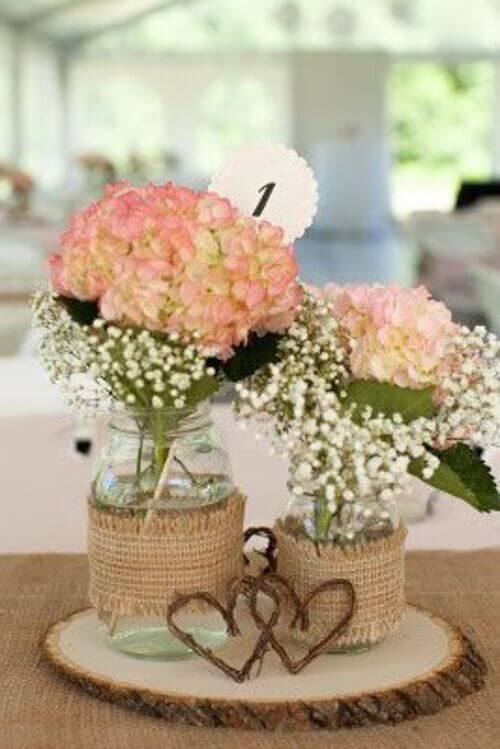 20. Mason jars dipped in glitter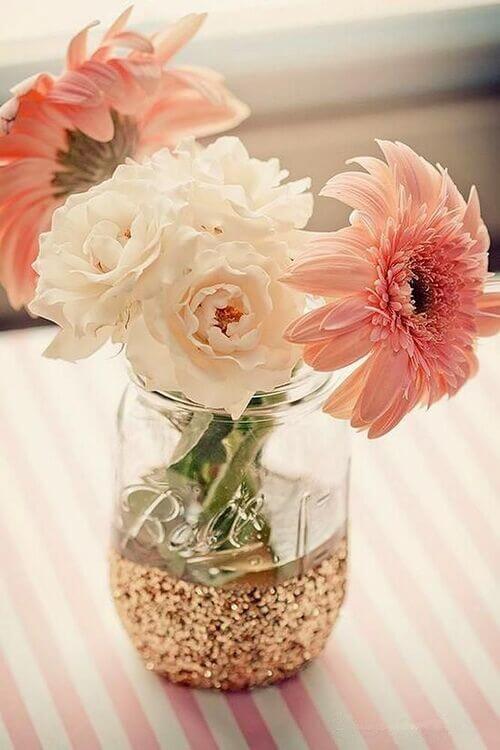 21. Jars wrapped in lace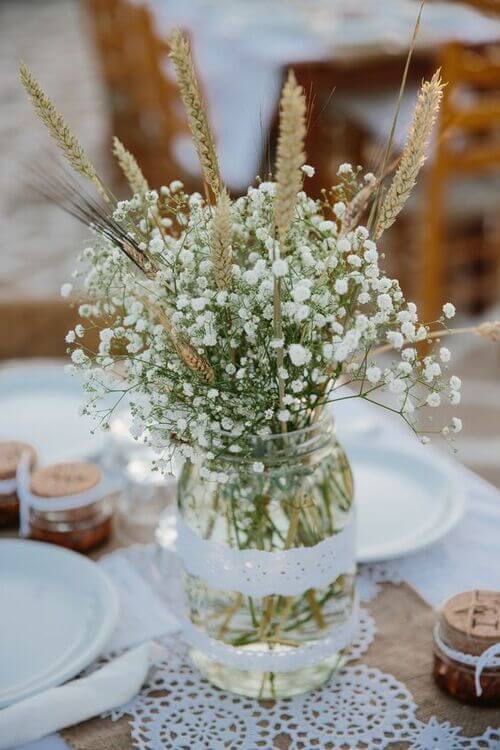 22. Twine strings wrapped around mason jars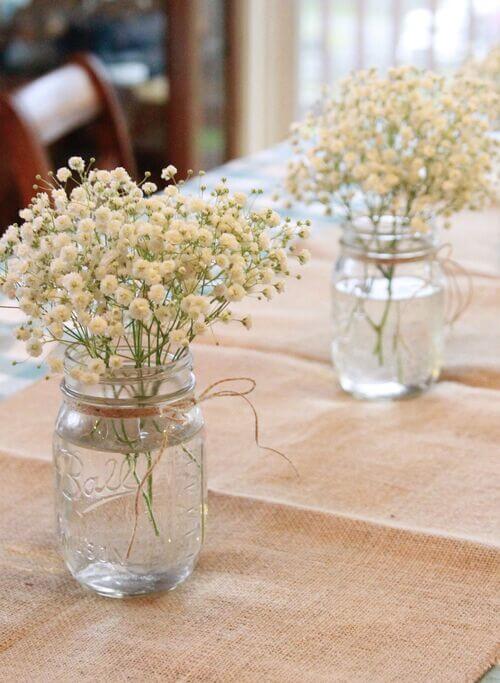 23. Mason jars filled with pampas grass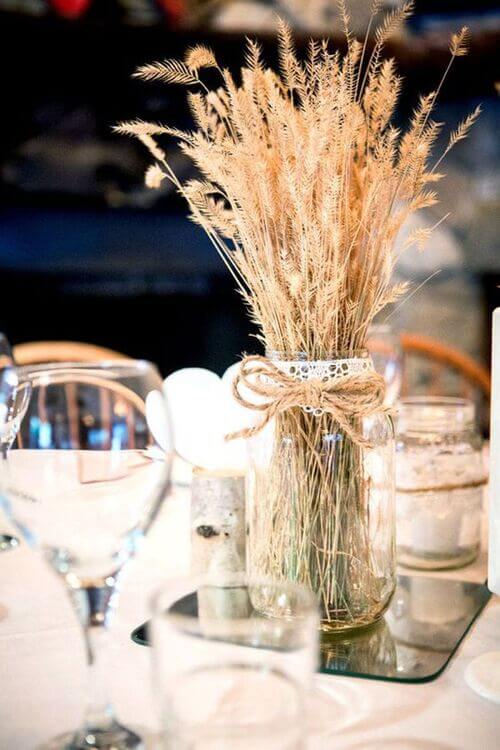 Alternatives to mason jars
There are a few alternatives you can use to make these ideas more of your own, for example:
Wine bottles
Vintage glasses
Jam jars
Fish bowls (sounds weird but add some colored pebbles and fill it with water. Then place tea lights on top of it, and it looks like you have floating candles right on your table)
Mason jars are the best decor choices
From what is stated above, we can easily see that mason jars are the best choice for wedding decor.
Due to their reusable nature, the fact that they are a blank canvas that you can customize, and because they are a piece of decor that fits any theme, they are the only way to go.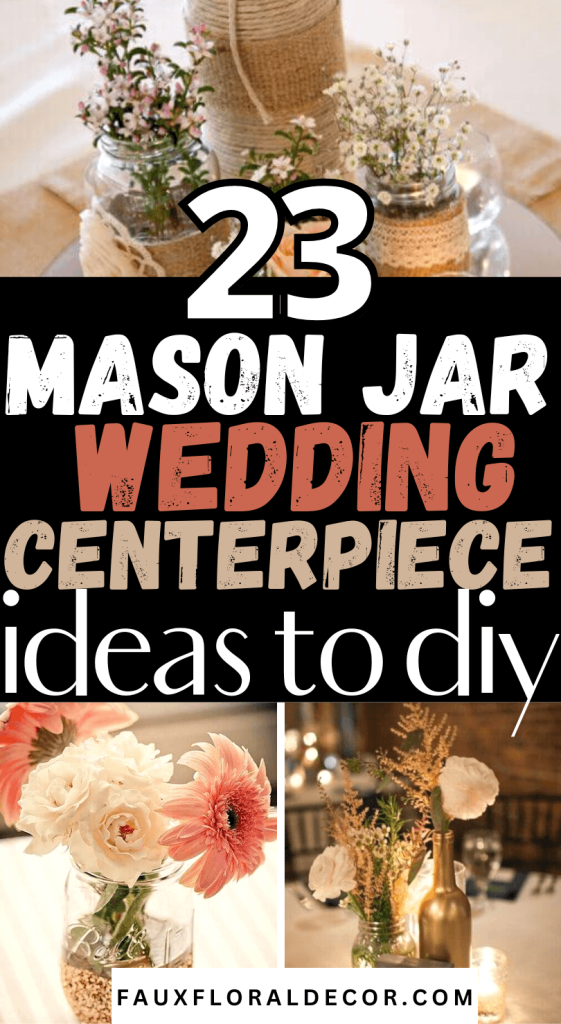 This post showed you the best mason jar wedding centerpiece ideas.
You may also like: