This post shows you the best barn wedding ideas on a budget.
Below, we'll look at some of the best barn wedding ideas and how you can incorporate them into your special day.
So without further ado, let us get started.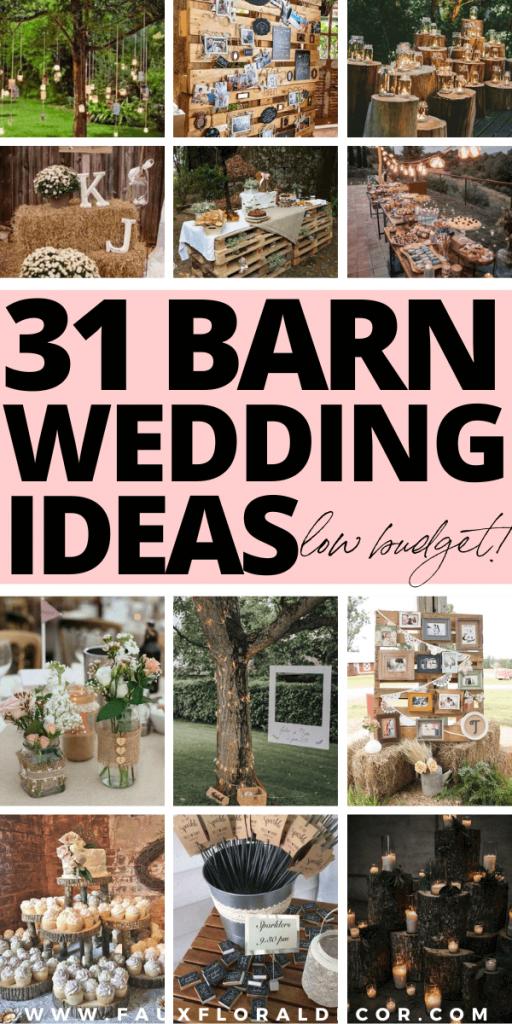 What are barn weddings?
Barn weddings are bohemian, rustic, and natural, with an elegant touch. They are, without a doubt, the future of modern weddings. Here is a list of things you can expect to see from a barn wedding.
Wood accents
Greenery
Mason jars
Candlelight
Fairy lights
Dark accents
Rustic Aesthetic
Locally sourced goods
With this being said, we can notice that a barn wedding is based on natural colors, plants, and exposed wood.
Barn weddings are famous for their close-knit approach to the wedding day.
Colors of a barn wedding.
While finding a color scheme can be hard, it stays the most important part of your wedding. Why are color schemes important?
Firstly, they give the wedding a cohesive look while showing your aura or aesthetic.
Second of all, they give you a sense of unity. Lastly, it also helps to see which season you should have your wedding.
Top picks for wedding color schemes.
White and sage green
This stays an all-time favorite due to the popularity of a clean and fresh wedding aesthetic. Sage is a light green that can make a place feel bright.
Rustic
As a result of the bold wedding approach rustic colors have made their way to the top of the list for barn weddings. Who can keep away from these gorgeous autumn colors? Terracotta, red, yellow, and brown. To put it plainly, these are bold choices.
Blushing bride
Another perfect choice is to keep to the classics are colors such as peach, salmon, dusty pink, and a bold touch of Fuschia. These will tie in perfectly with the natural greenery of a barn wedding.
Dark green
This one can feel a little unconventional or peculiar, especially when you think about a wedding, but in this case, you shouldn't shoot down the idea of dark greens. For instance, emerald, olive, or moss green could be just the dark accent you need for the special day.
Navy blue
When considering your options, don't forget about navy blue. It is a wedding favorite and is a nice add-on to the light colors of a barn wedding.
Rust and green
This is a perfect combination to show the results of the combination between nature and man-made items. It can also indicate beauty in the mundane and is a great choice for a wedding. The two colors don't clash but complement each other on a larger scale.
Why do you need to consider a barn wedding?
There are many types of weddings—traditional, unconventional, and everything in between. So to convince you to consider a barn wedding, I have only three reasons.
Firstly, it's a big open space that can be decorated for any theme. Secondly, it is perfect for any weather, and lastly, it gives a rustic boho look to any wedding theme.
Budget barn wedding ideas.
1. Wooden initial and barn decor for the reception sign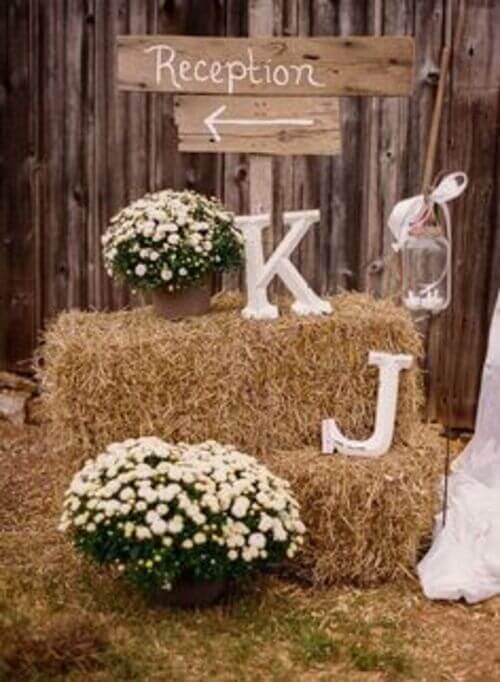 2. Fairy light and roses centerpieces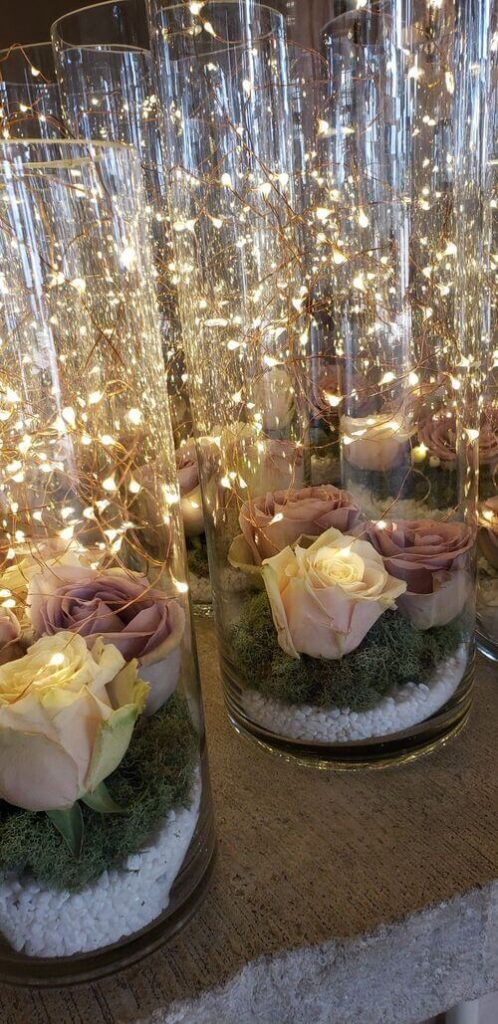 3. Snack station under bulb lights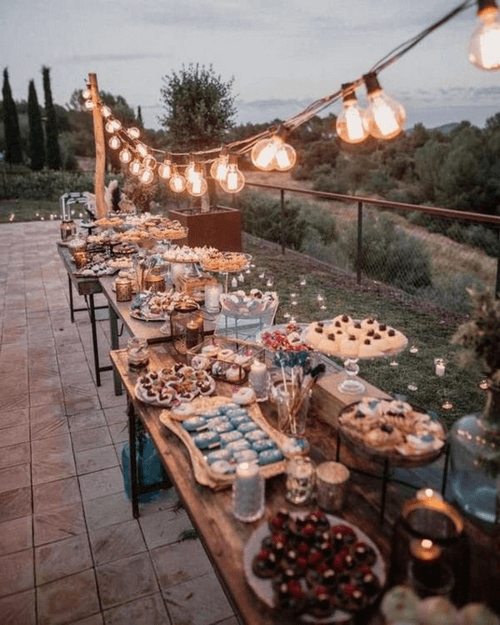 4. Bride and groom memory board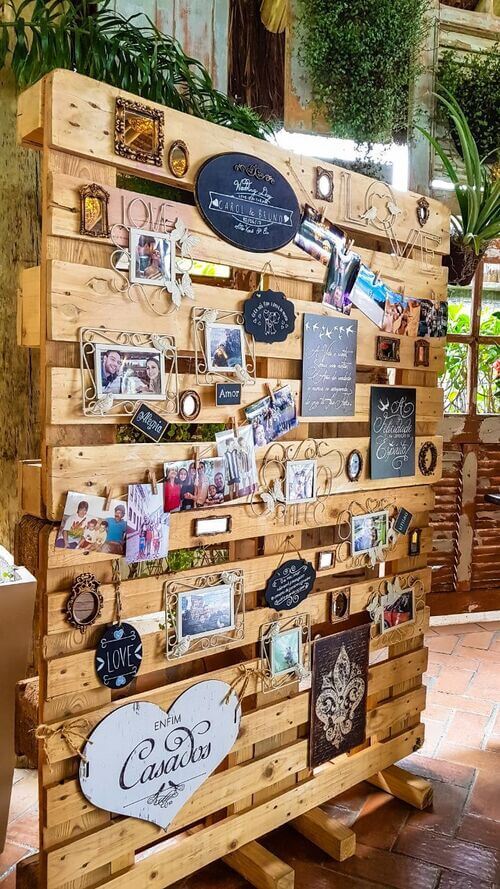 5. Wooden spool rustic tables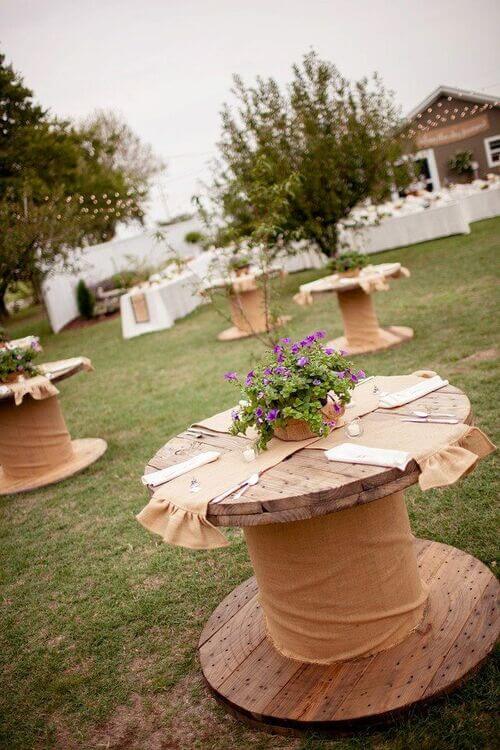 6. Skip the cake and go for cupcakes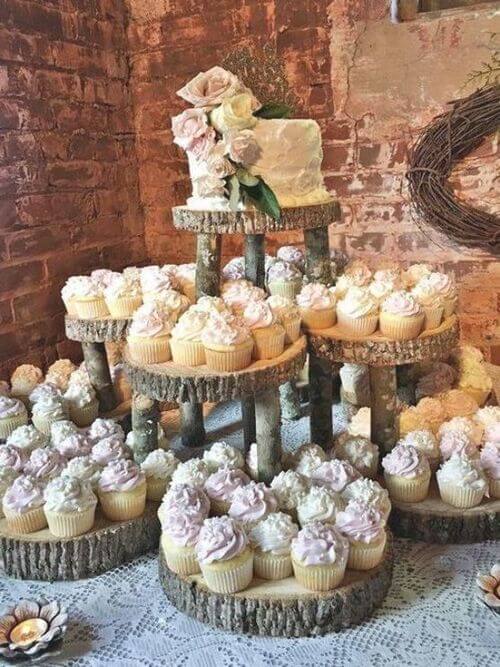 7. Wood cuts and mason jar decor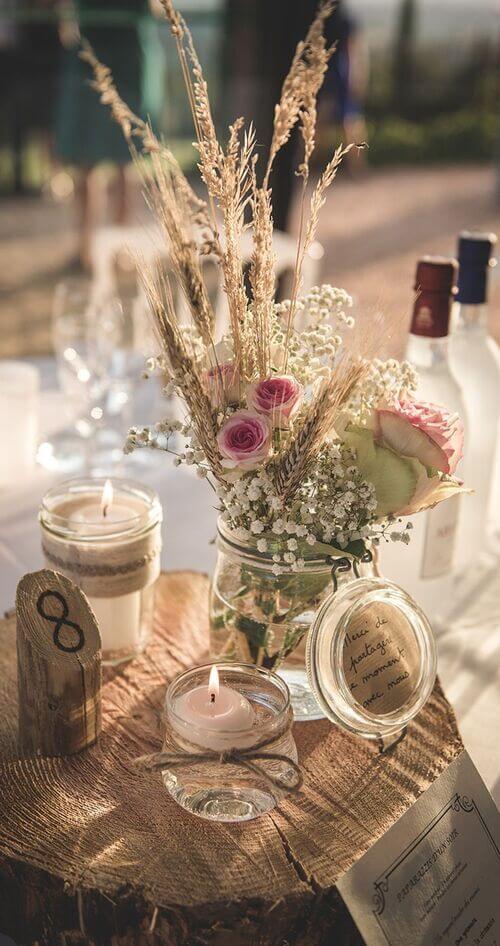 8. DIY painted wood signs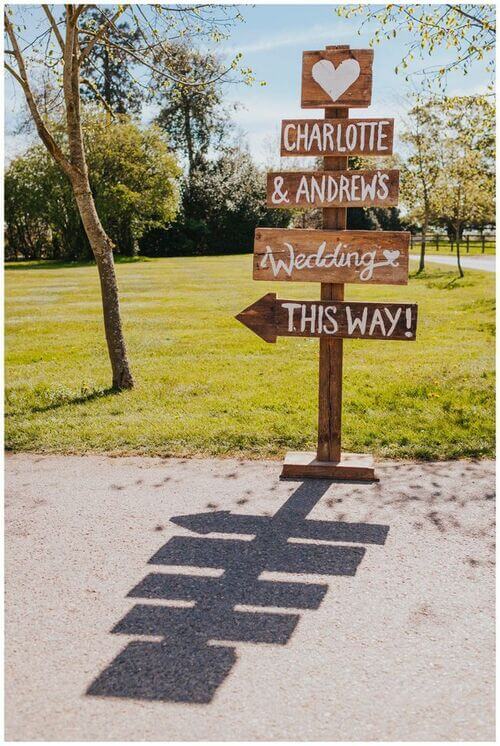 9. Mason jars and tea light decor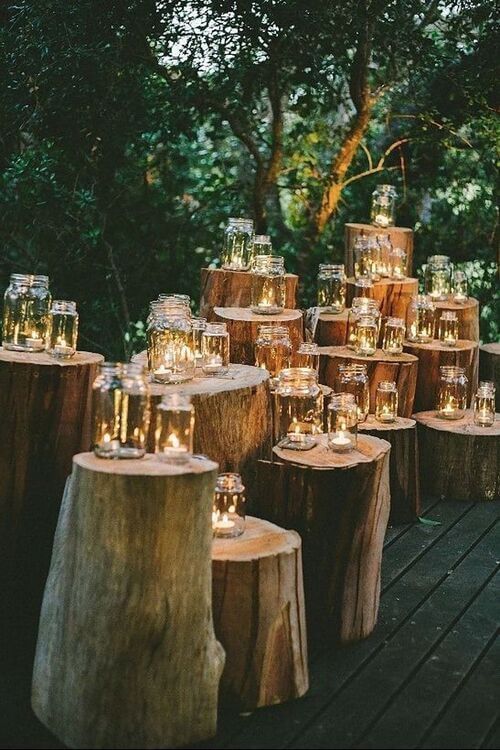 10. Wheelbarrow beer cooler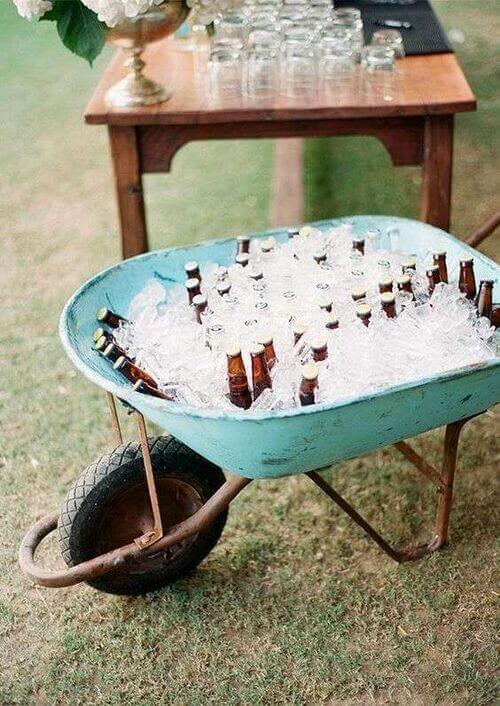 11. Send off sparklers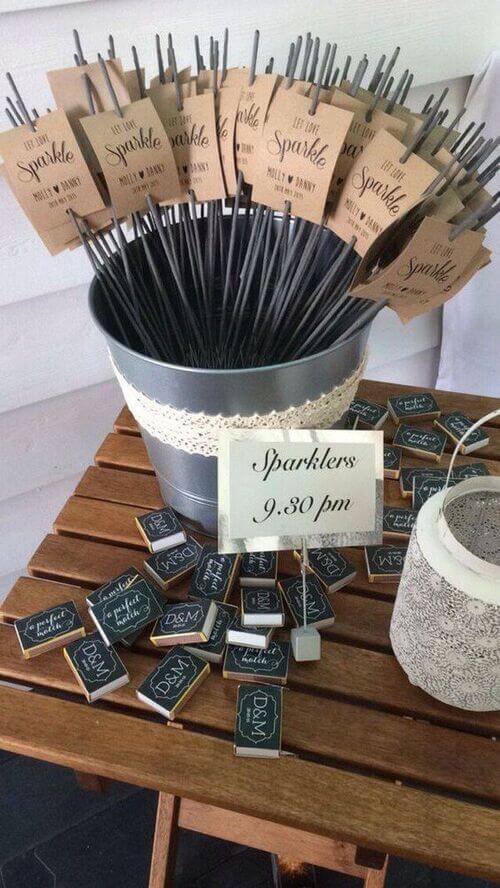 12. Burlap and lace glass decor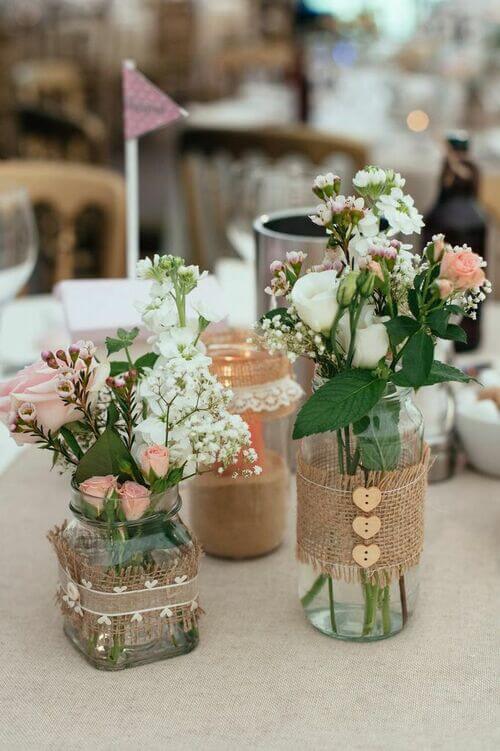 13. Polaroid memory booth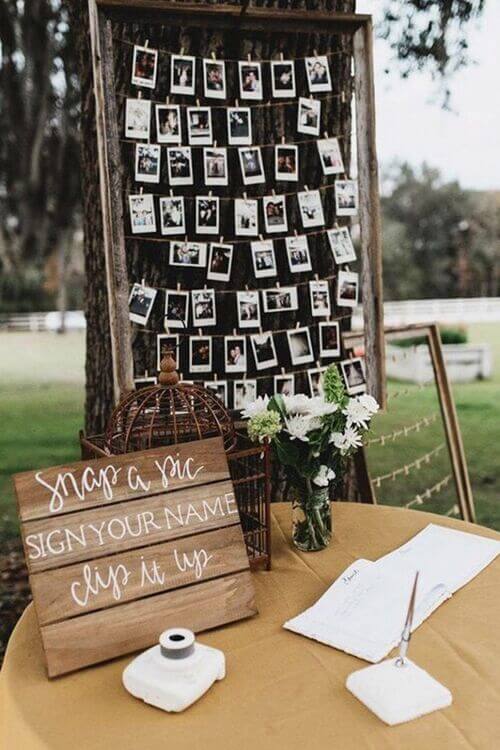 14. Baby's breath centerpieces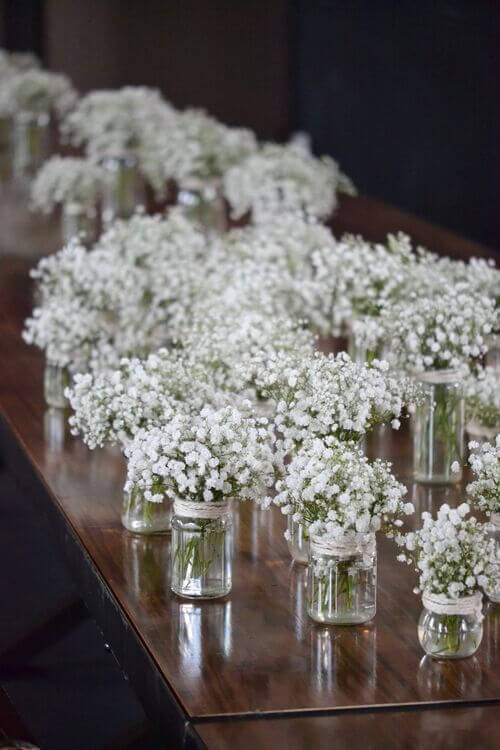 15. Photographs and memory tree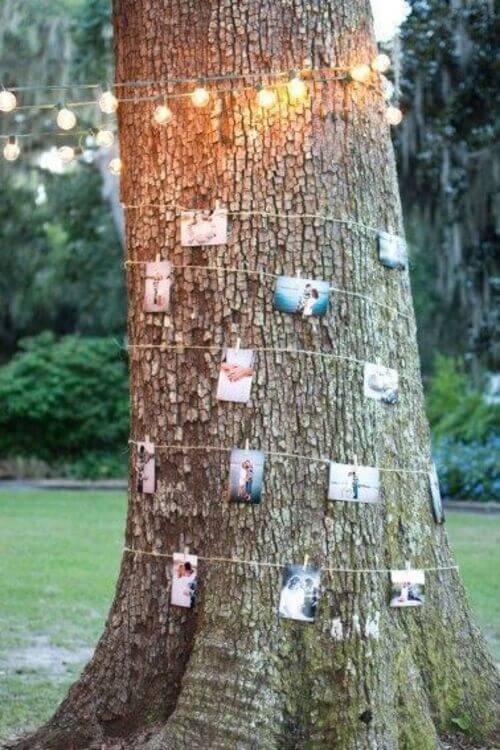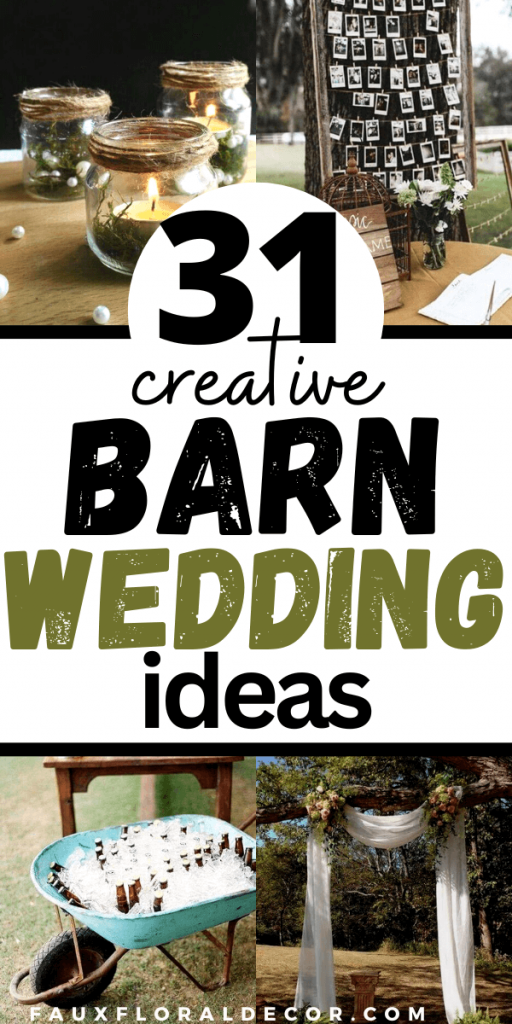 16. A custom-made wooden welcome board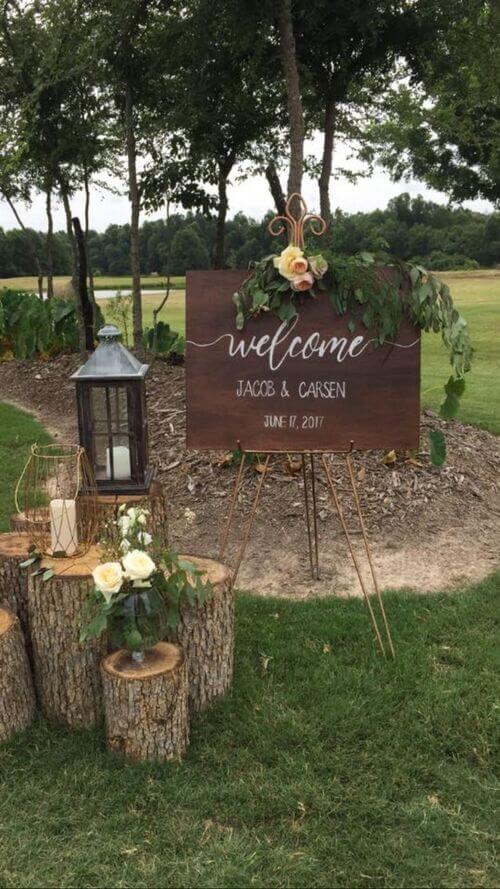 17. Hanging lanterns and mason jars with fake candles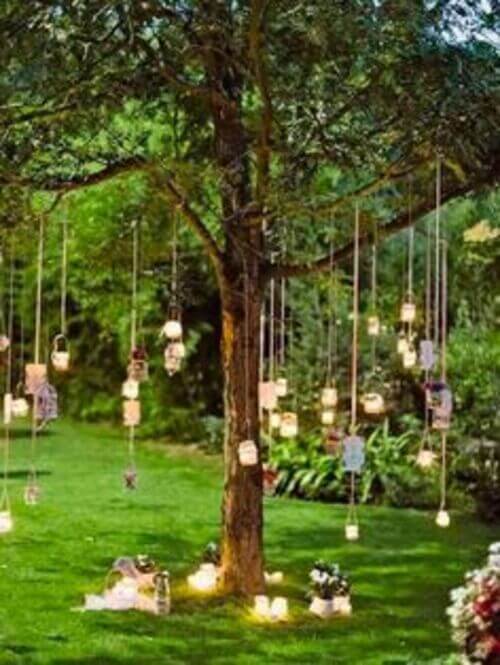 18. Hanging flowers in twine-tied mason jars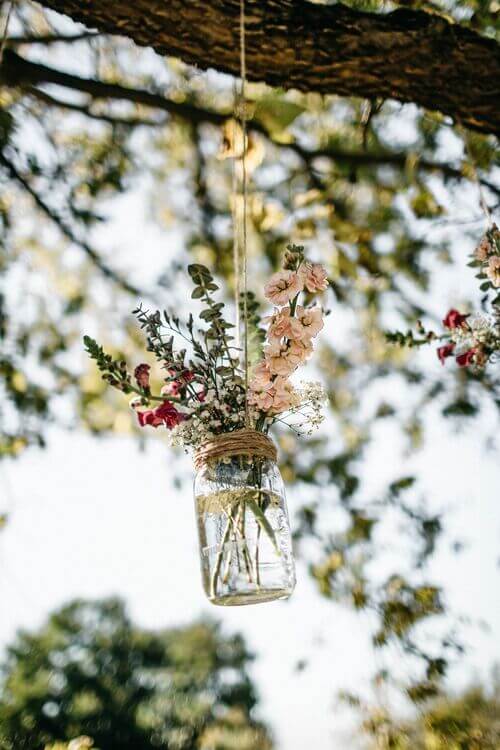 19. Rustic wedding arch made with fabric and flowers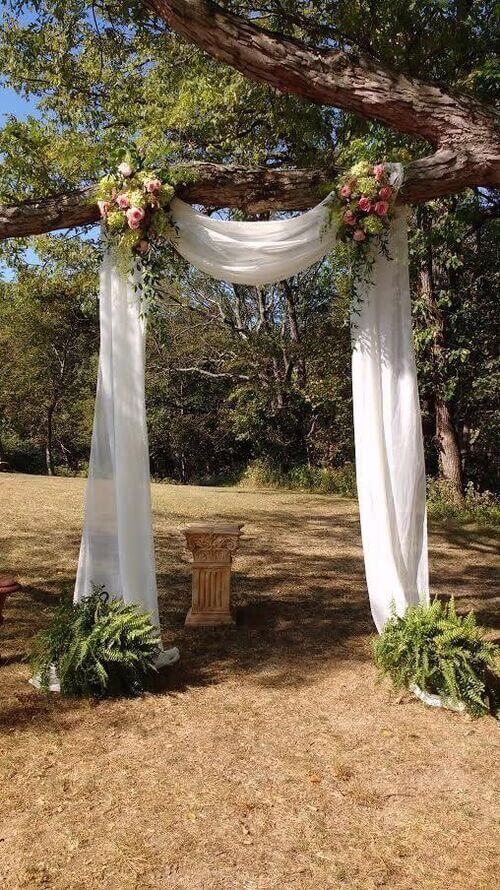 20. Burlap table runners with pale pink rose centerpieces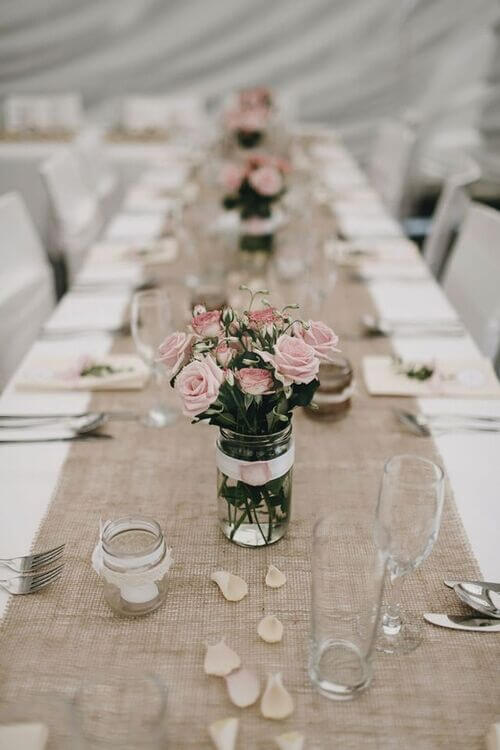 21. Picture frame memory pallet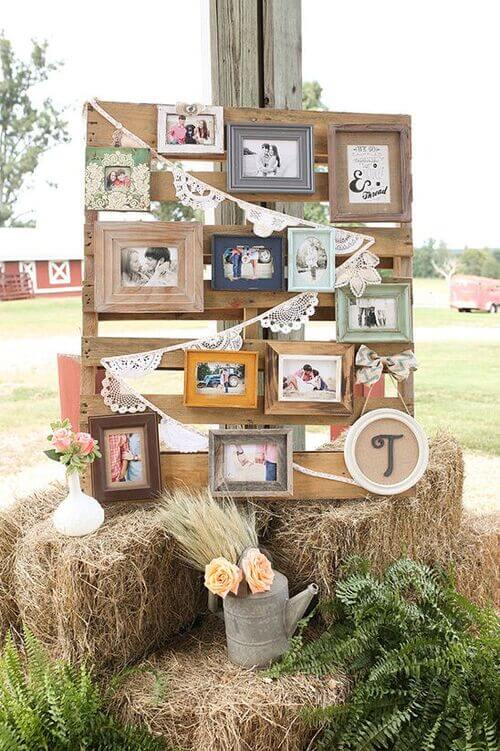 22. Dark wood log pieces and white candle decor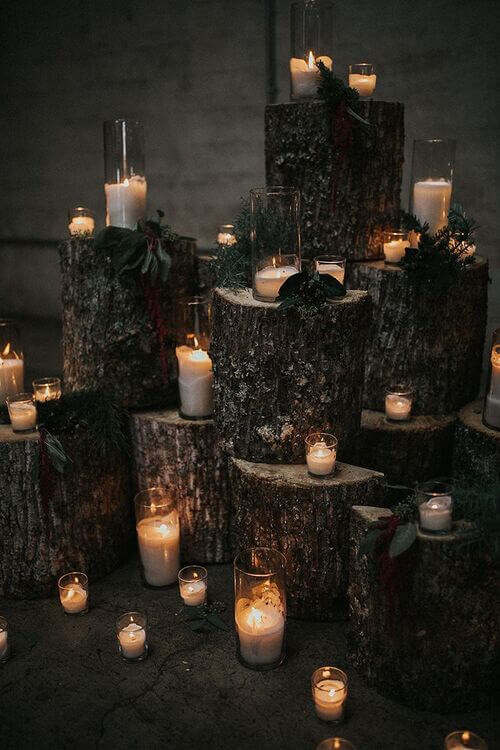 23. Galvanised steel basins as wedding coolers on hay stands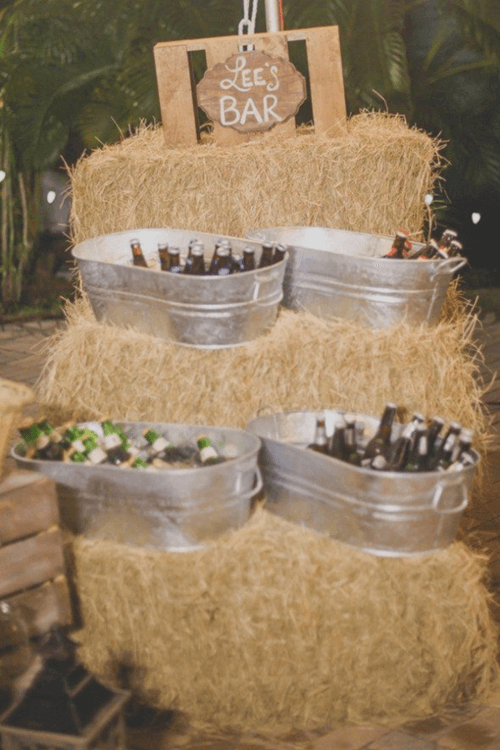 24. Twine-wrapped mason jars filled with fairy lights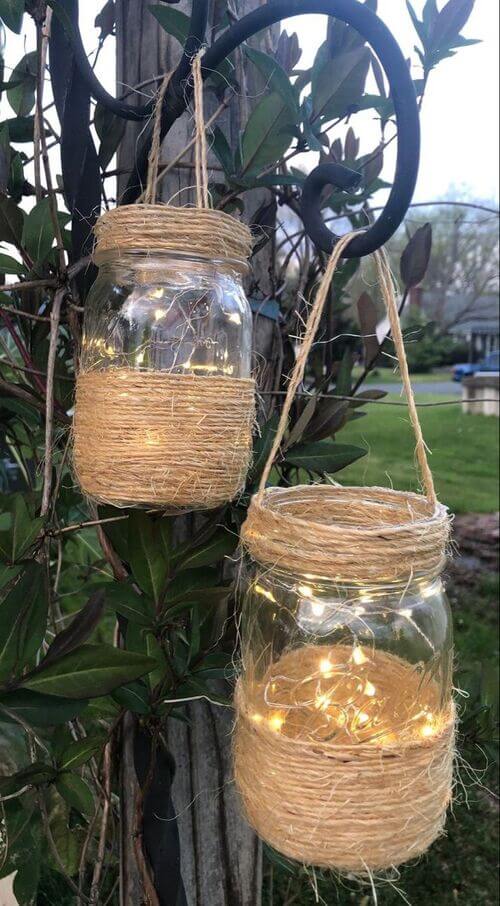 25. Honeymoon fund jar for guests to fill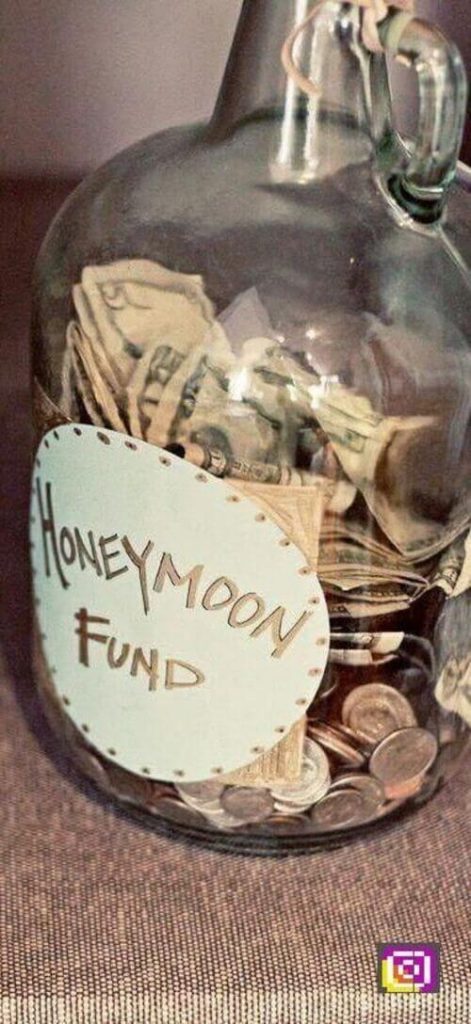 26. Stacked wood pallet snack table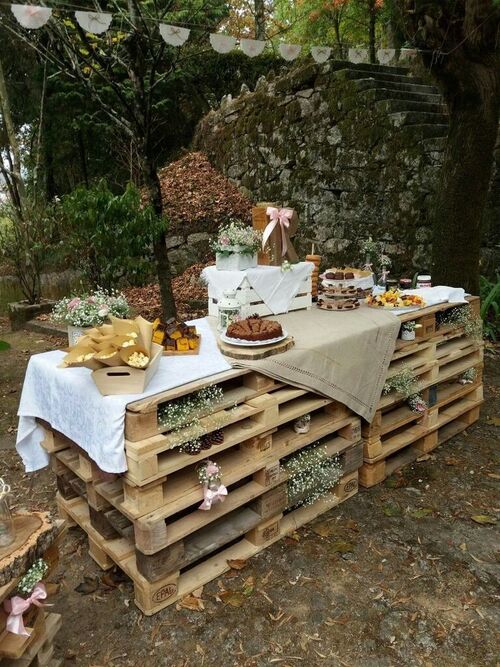 27. DIY polaroid picture photo booth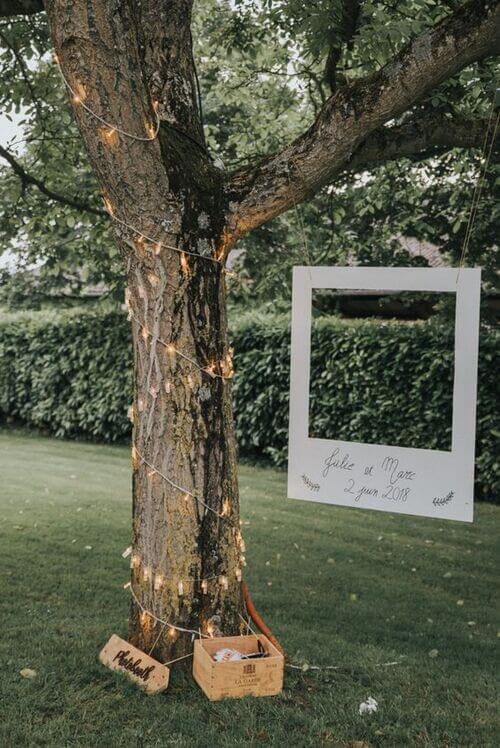 28. Carved wooden logs for the wedding day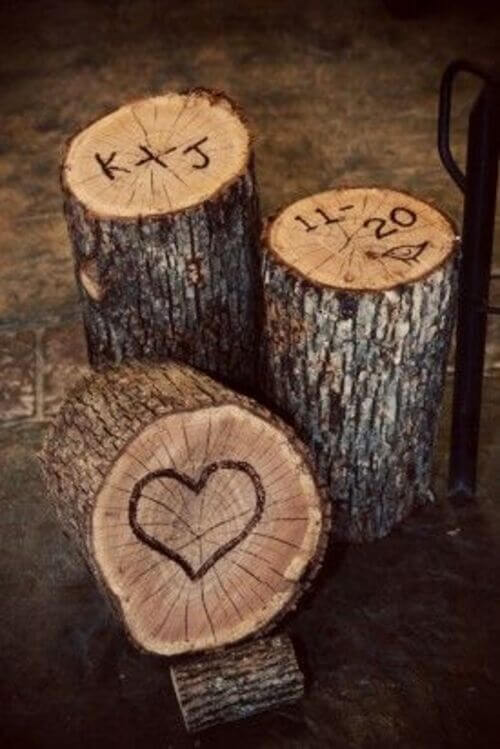 29. Glass jars filled with moss and tealights table decor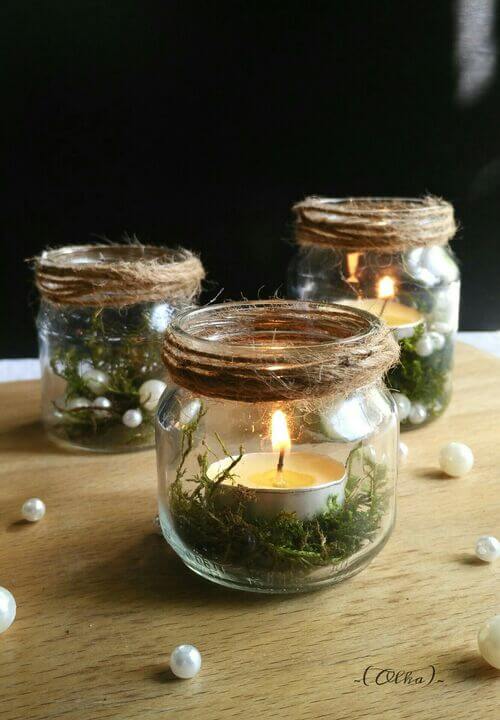 30. Polaroid photo booth for the guests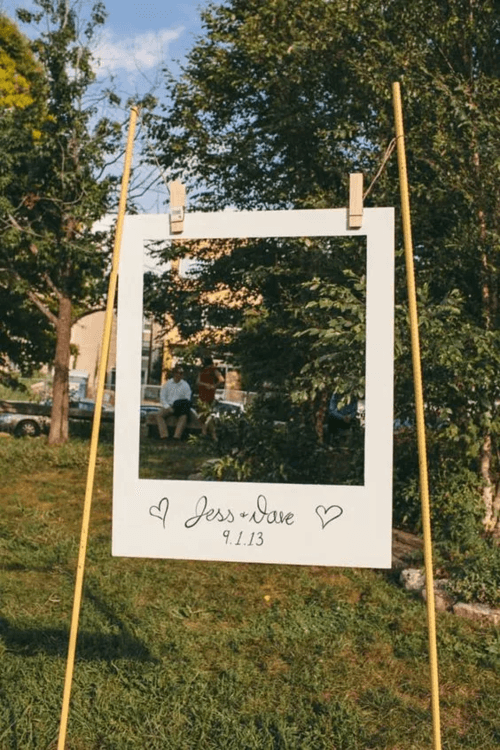 31. Baby's breath and burlap table decor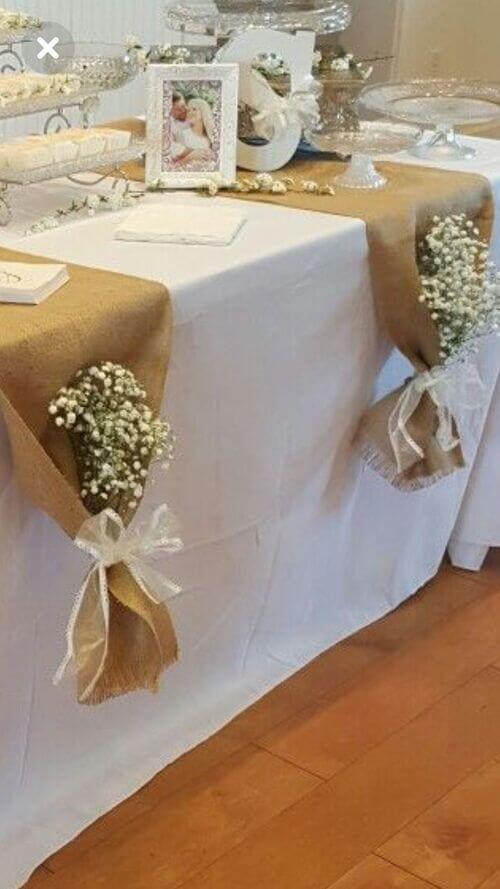 Keep things unique but within the budget.
In conclusion, we can confidently say that you don't need to break the bank to make the barn wedding of your dreams happen.
So with that being said, I highly suggest looking at ordinary household items that you can include in the day.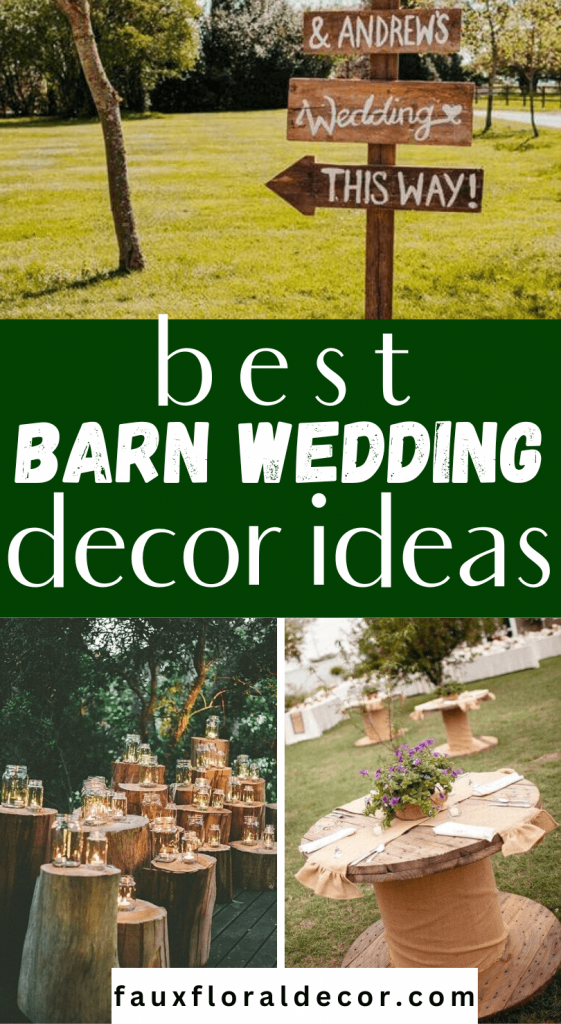 This post showed you the best barn wedding ideas on a budget.
You may also like: