Let's look at what colors go with sage green for a wedding.
If you are reading this article, we assume you are already familiar with the color 'sage green.'
This color is said to be the Color of the Year 2022, and if you have fallen in love with the serene and elegant charm of sage green, you're in luck!
This color is very versatile and can be effortlessly paired with a range of complementary hues to enhance its natural beauty.
When it comes to a wedding, you can combine sage green with these stunning colors below: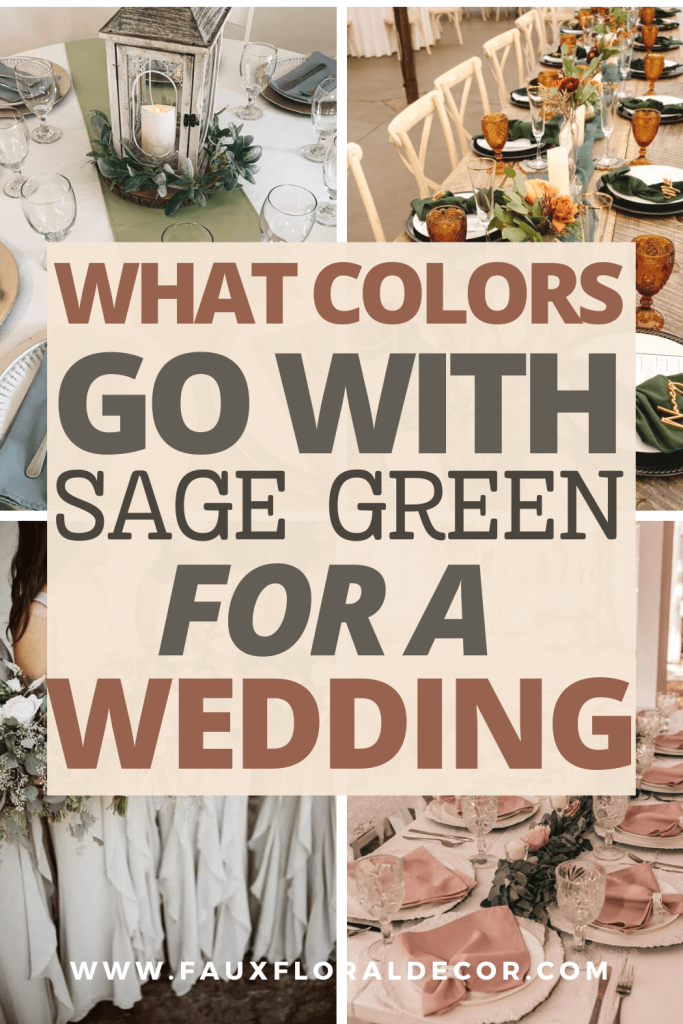 1. Dusty Rose
If you're looking for a romantic color palette for your wedding, a delicate dusty rose and a sage green would be the perfect choice for you.
The gentle blush tones of dusty rose blend harmoniously with the calm and soothing nature of sage green.
Those two colors will create a timeless and classy color combo that is far from boring.
A dusty rose and sage green wedding color palette is ideal for spring and summer weddings in outdoor settings.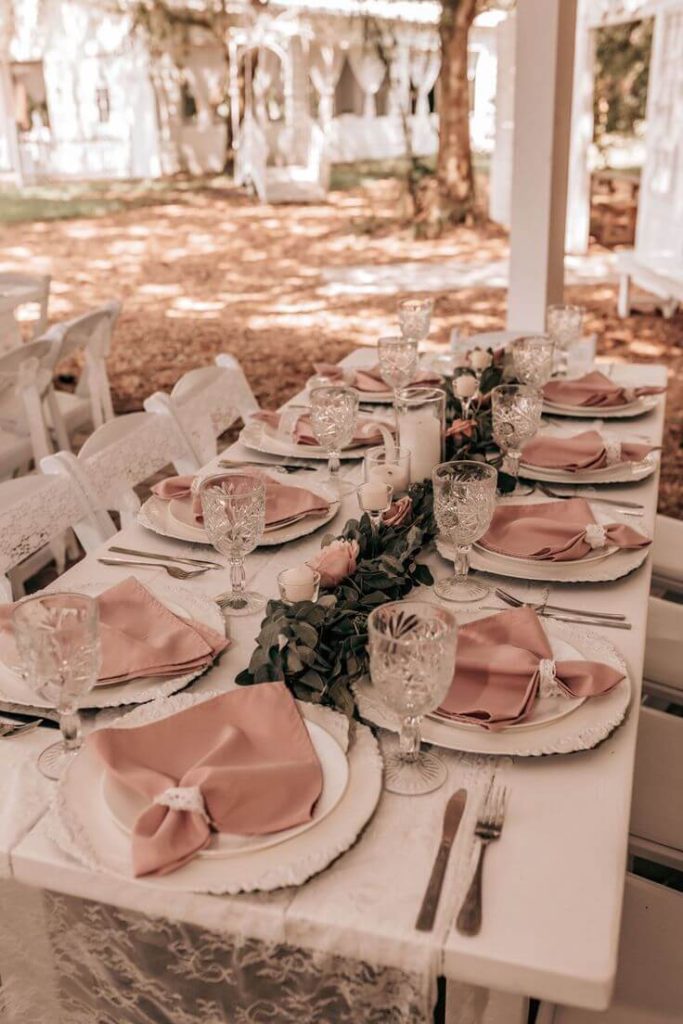 2. Dusty Blue
If you're looking for a tranquil and serene wedding color palette, then you have to combine dusty blue with sage green.
These two colors will create a calming and relaxing atmosphere that will make your special day unforgettable.
Incorporate dusty blue accents in your floral arrangements, table linens, or even groomsmen's attire.
The delicate balance between sage green and dusty blue will create an enchanting ambiance for your wedding day.
Related: 20 Beautiful Dusty Rose and Sage Green Wedding Color Ideas 2023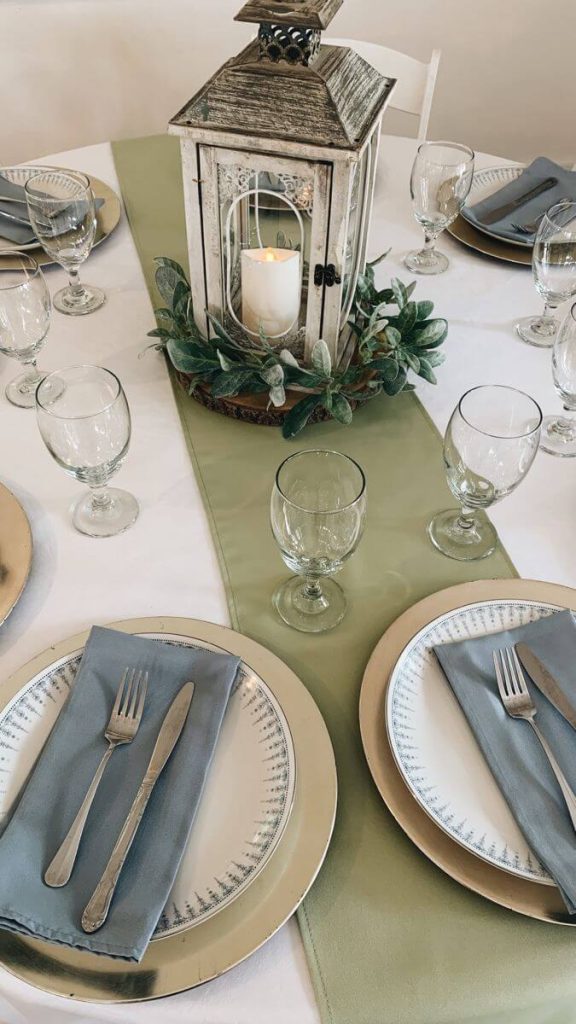 3. Emerald Green
Green on green will never go wrong.
If you are looking for a vibrant and a pop of color in your wedding color theme, then you have to opt for the beautiful emerald green.
Emerald green has a rich and deep tone that provides a striking contrast against the softness of sage green, creating a visually captivating effect.
Use emerald green in your floral arrangements, bridesmaid dresses, or table decorations to add a touch of opulence and sophistication to your wedding décor.
Related: 26 Elegant Emerald Green Wedding Theme Ideas 2023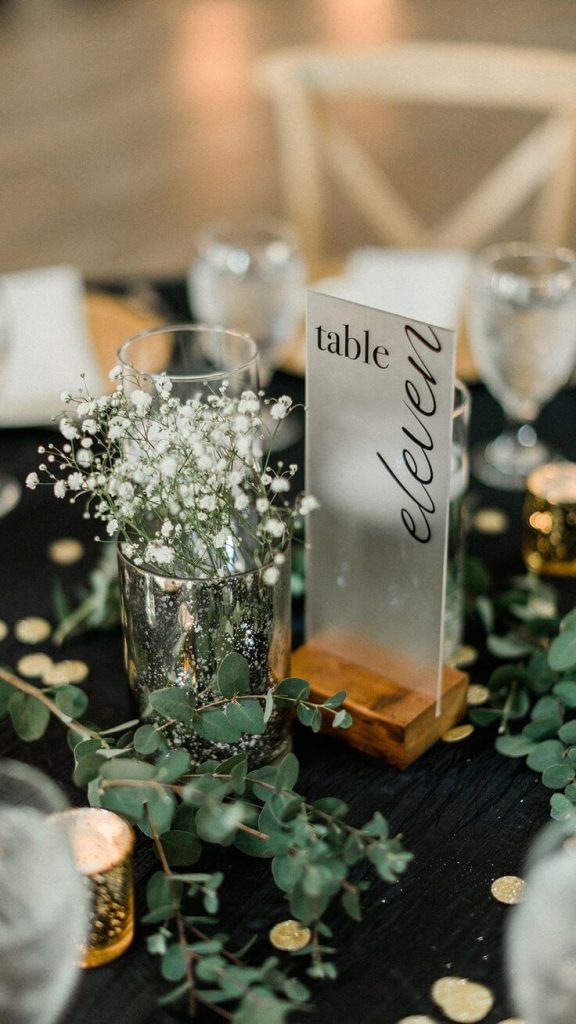 4. Gray
Sage green has become everyone's favorite neutral color.
If you are looking for a more neutral and elegant aesthetic, then you can pair sage green with various shades of gray.
However, you need to make sure that you choose the right gray.
Gray can range from cool and silvery tones, to warm and earthy hues, making it incredibly versatile.
If you have groomsmen and bridesmaids, then you can set a dresscode for them, gray for the groomsmen, and sage green for the bridesmaids.
The combination of sage green and gray will exude sophistication and modernity.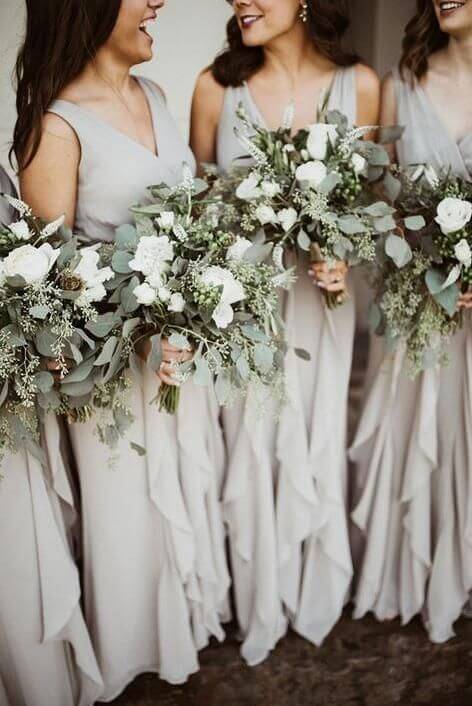 5. Terracotta
The perfect chic fall wedding theme goes to terracotta and sage green combo.
The clay-based color can be thrown into bridesmaid dresses, wedding table runners, and men's ties.
The sage green will play a great role in bouquets and table centerpieces.
This combination will evoke a sense of natural beauty and create an inviting atmosphere for your guests.
One thing to remember, when choosing your wedding theme colors, it's essential to consider the overall theme, season, and personal preferences.
Whether you opt for the soft and romantic dusty rose or the vibrant and captivating emerald green, your sage green wedding will undoubtedly be a breathtaking affair.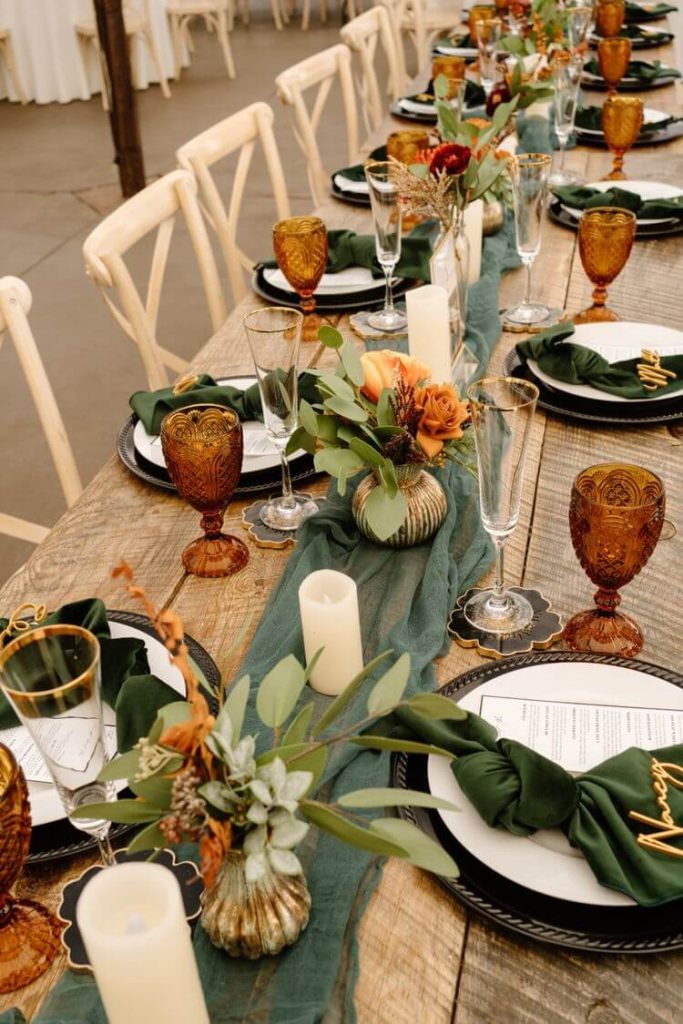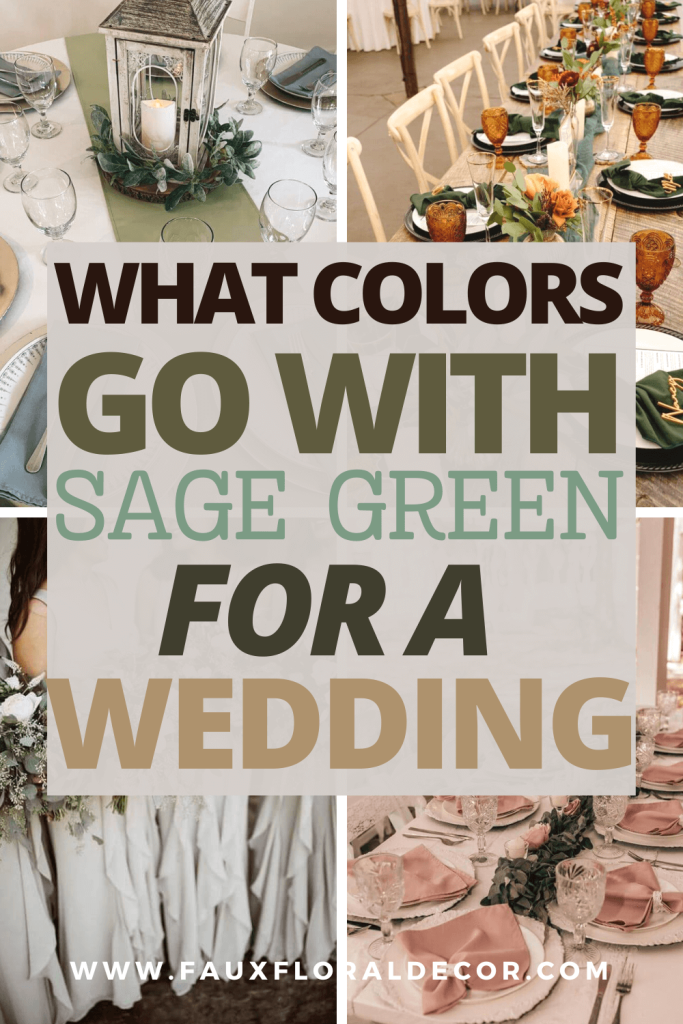 This post showed you what colors go well with sage green for a wedding.
You may also like: