This post shows you the best spring wedding ideas.
We all want the wedding of our wildest dreams. This is your day, and you should be excited about the outcome.
Weddings can be a little pricy, so whether your budget is $1000, $5000, or $10000, here are some budget-friendly spring wedding ideas that can help you.
In this article, we look at unique spring decorations, budget-friendly decor, and bold color combinations for the Spring wedding of your dreams.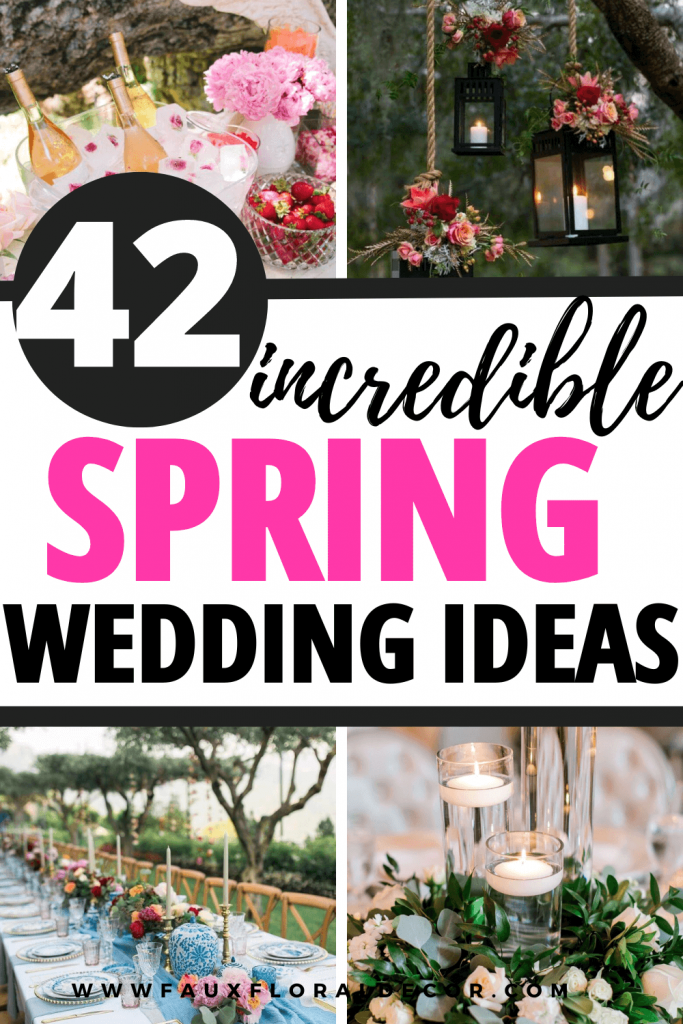 What is a spring wedding?
A spring wedding is a wedding that happens in spring. It is a refreshing wedding that incorporates the beginning of a new season with the beginning of a life with your partner.
Spring weddings are bright, bold, and refreshing.
They give you a chance to add some fresh ideas.
Spring weddings are everyone's favorite as you can enjoy nature while incorporating your style.
Why is spring a good time for a wedding?
Spring is the ultimate time for a wedding. It's not as hot as summer so you can take advantage of the sunny weather.
You can also watch as all the flowers bloom and come back to life.
You won't be shivering in your dress like winter or hoping to get out of the gown because you're suffocating from the heat in summer.
Flowers can be a symbol of your life. Marriage is a flower that blooms with new passion and possibilities.
There are many reasons to pick a spring wedding, but at the end of the day, it seems like a definite yes overall.
Especially if you live in colder areas or know that your location is unbearably hot in summer.
Why are outdoor weddings successful?
One of the best things about a spring wedding is that you have the most beautiful wedding venue to use on earth. That's right, nature.
Thanks to the lovely spring weather, you can use natural light, beautiful flowers, and even an evergreen garden.
Why take the wedding outside? By using the warm weather and bright blue skies, you give a natural aspect to your wedding.
It's impossible to say no to a beautiful outdoor wedding.
Wedding ideas
Here are some ways to incorporate outdoor decor and cute ideas to add to your wedding.
Hanging decor
1. Fairy light strings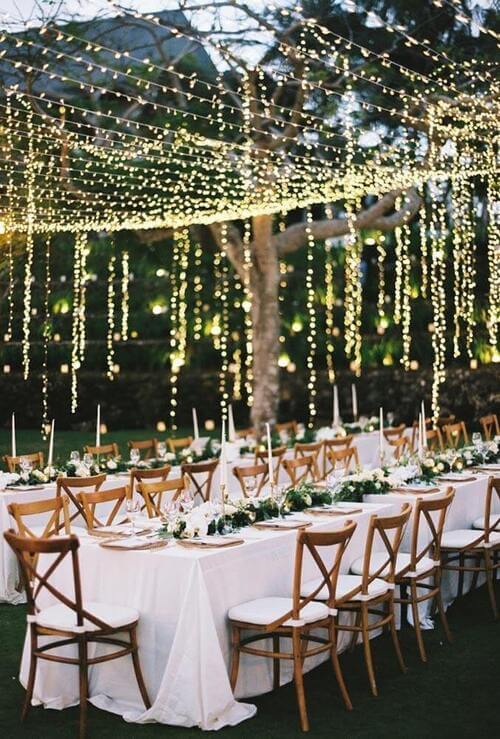 Fairy lights are the perfect resource for bright lighting for your spring wedding.
They offer you an aesthetically pleasing fairytale approach while keeping the tables bright.
This makes them practical and pretty. Click here to view curtain fairy lights.
2. Hanging Florals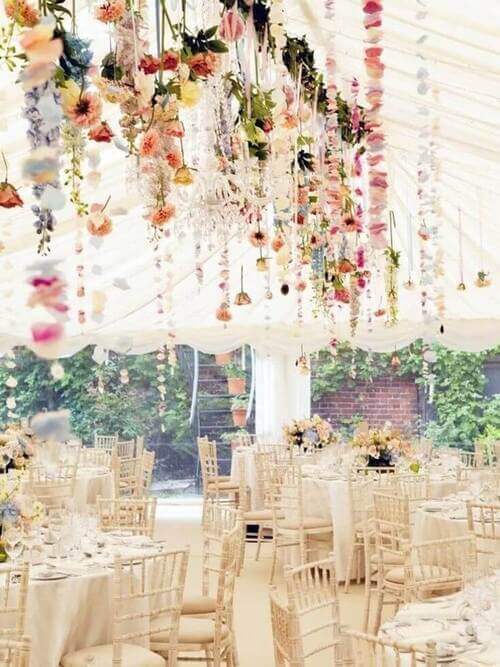 What better way to celebrate the spring season other than making use of hanging florals?
These can add a colorful pop to your big day while lightly scenting the air.
If you are afraid of bees, you can also opt for fake flowers. Click here to view some hanging florals.
3. Hanging flower lanterns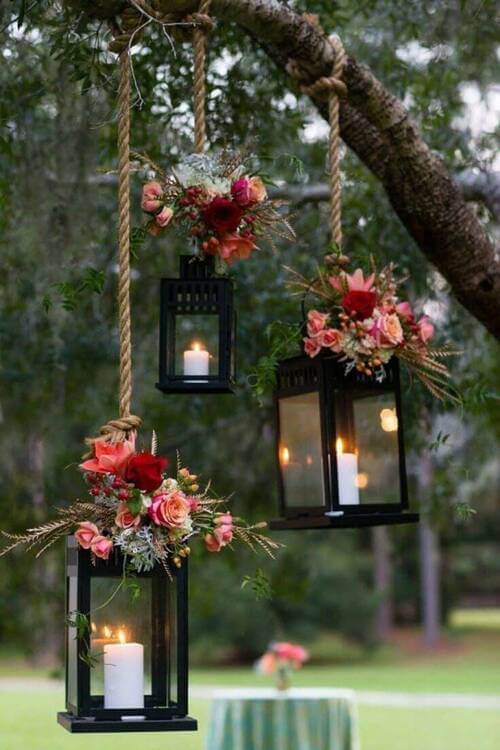 This elegant piece is the perfect addition to the spring decor. It allows you to add your wedding colors and florals in a new light by making them part of the decorations in an unconventional way.
Click here to see where the idea came from via (The Knot)
Memories
4. A picture tree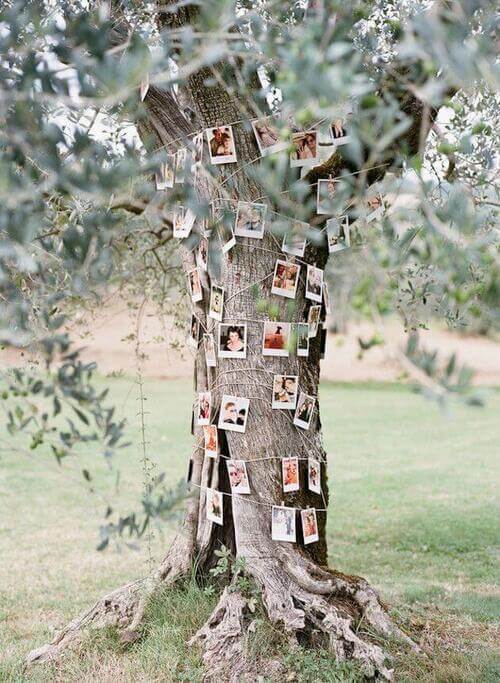 This cute idea allows your guests to share their memories of the day. Take a polaroid camera and set it up on a nearby table.
Let people take pictures with the bride and groom or with friends and pin it onto the tree with a peg.
It's budget-friendly and a unique way to keep memories. (Inspo found on Bridal Musings.)
5. Portrait-perfect pictures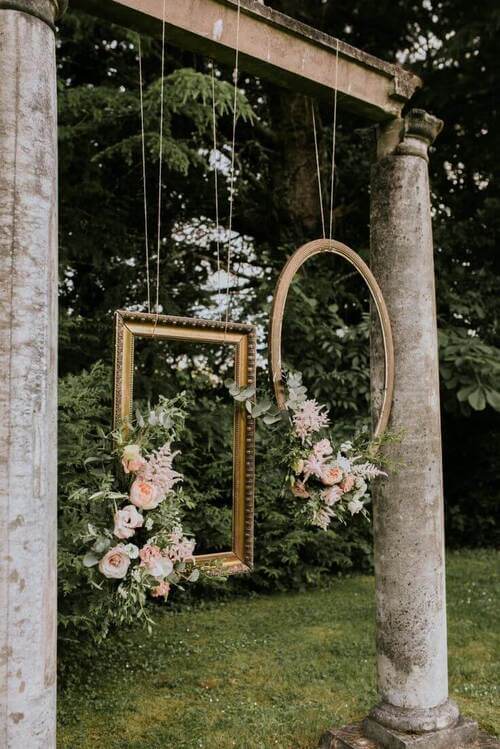 A perfect way to use your surroundings is by setting up old portrait frames with flowers.
They add an elegant touch to any wedding. (Picture from Heleinastoreyweddingdesign)
Wedding favors
6. Cozy blanket wedding favor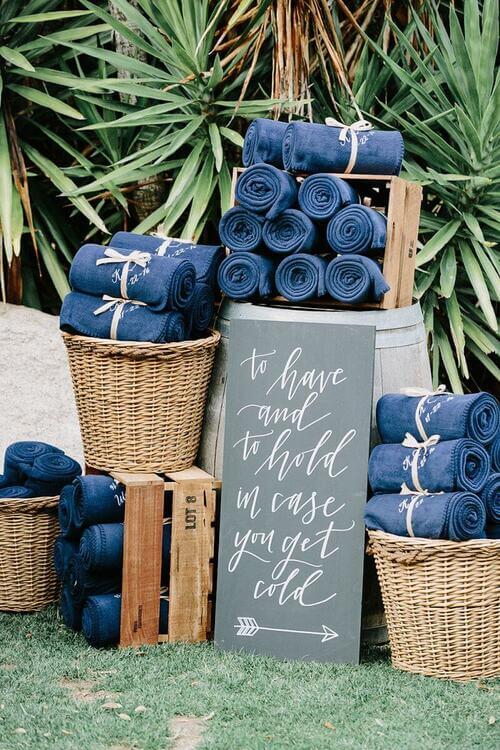 We all know the situation of spring. A nice warm day can turn into a chilly night.
So what better way to avoid the cold than to buy blankets for each guest?
These blankets are cozy and light, so they are just right for a spring evening.
Click here to go to look at these cute blankets. (Picture by Lovers of Love)
Wedding fun
7. Memory book photo booth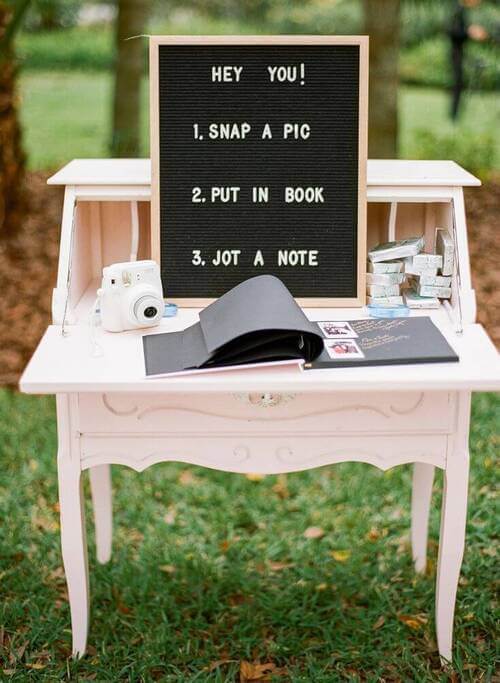 Create a photo album filled with memories of the special day.
This book can instantly be added to your coffee table or bookcase to look through whenever you miss your special day.
This is a unique way to keep the day fun. (Photo credit: The Ganeys)
Unique spring centerpieces.
Finding a unique style to fit your wedding isn't always a walk in the park, so I have compiled a list of my favorite type of wedding centerpieces for you to check out.
Whether you use them as is or add your own little twist, there's something for everyone.
8. Wood circles with mason jars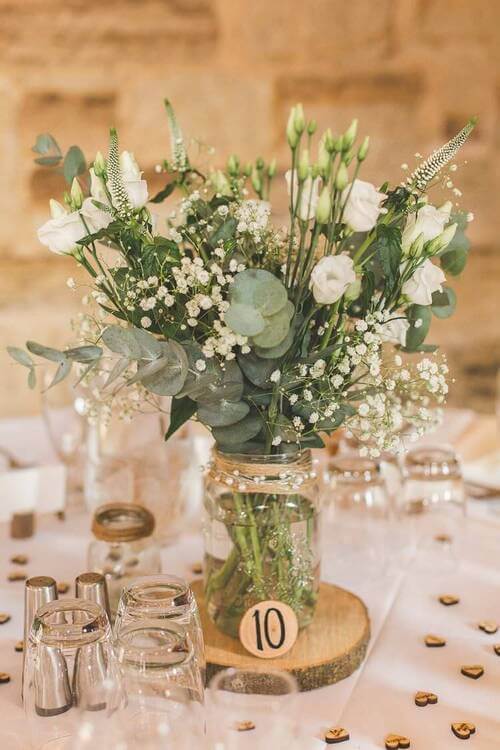 Photographed by Kirsty Mackenzie
9. Eucalyptus and white roses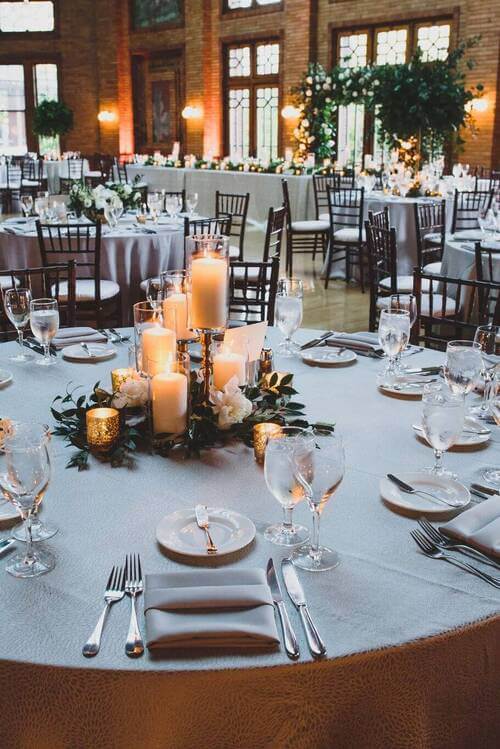 Florist: Jardiniere Fine florist
10. Cacti and succulents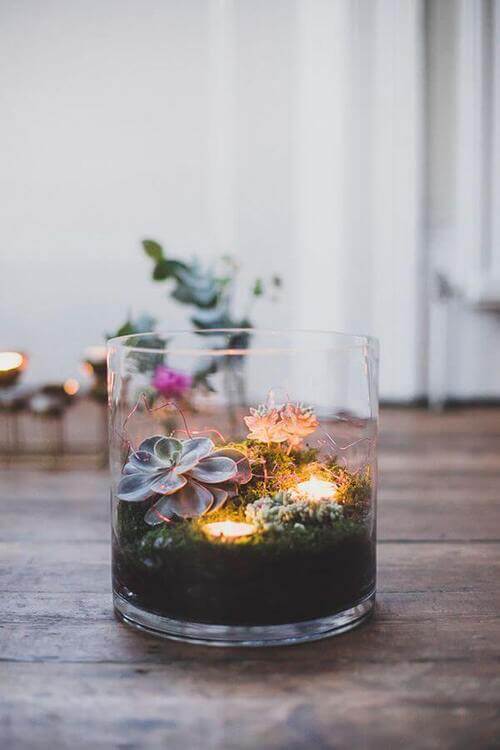 Credit to: Flax and Twine
11. Candles in glass jars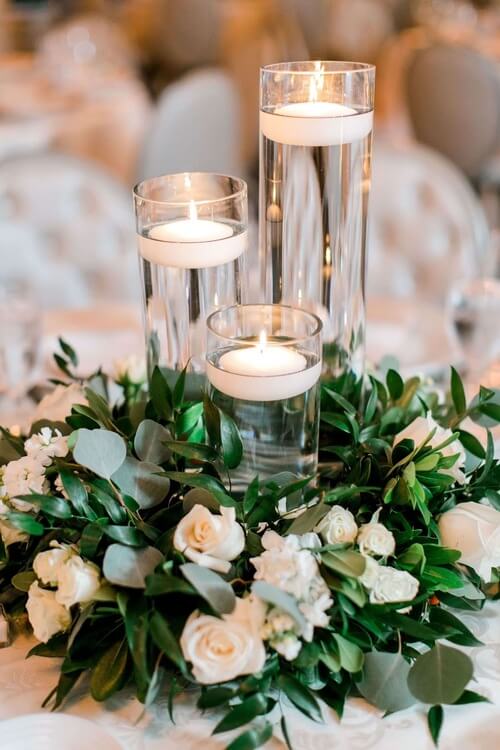 Credit: A Fresh Event
12. Fairy lights in jars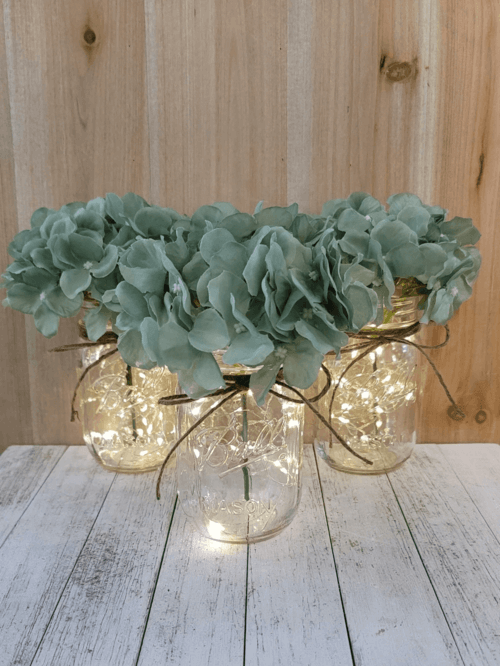 13. Lanterns with flowers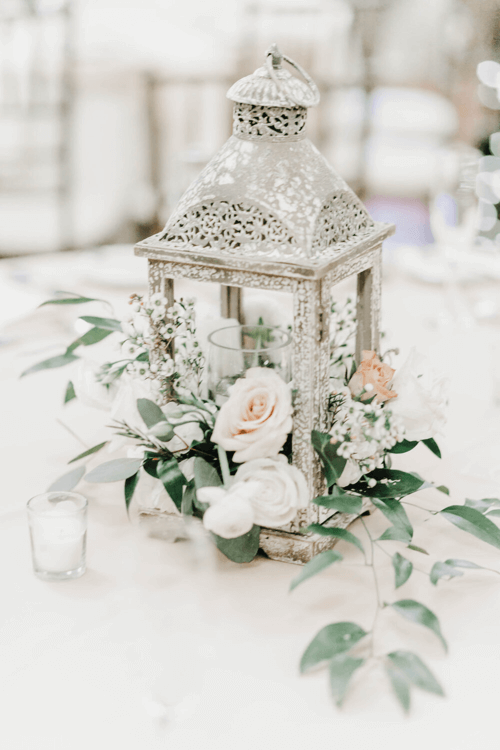 Florist: Ivy on Main Floral
14. Mini terrariums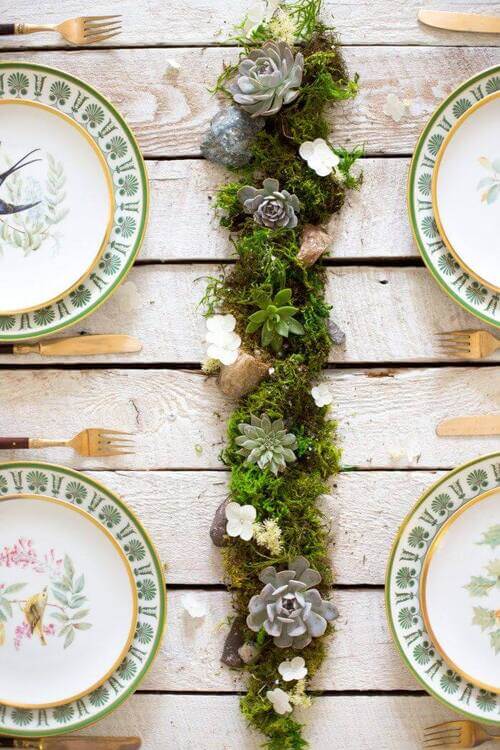 Photographer: Jesus Caballero Florist: Pots in Bloom
15. Citrus and greenery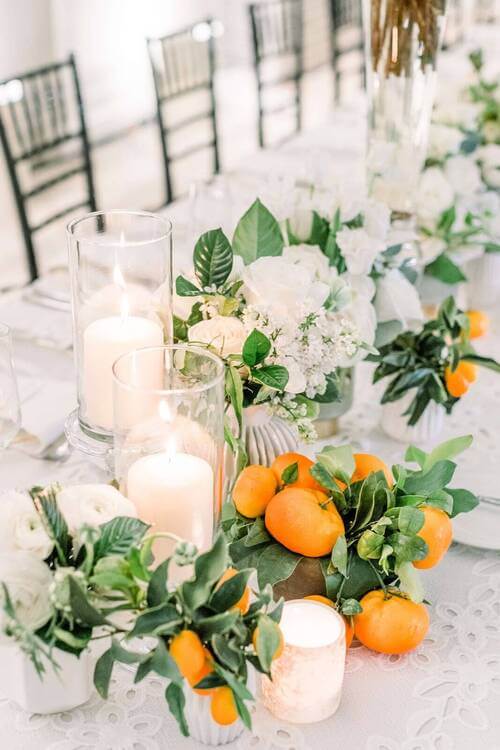 Credit: A Good Affair
16. Bright bouquets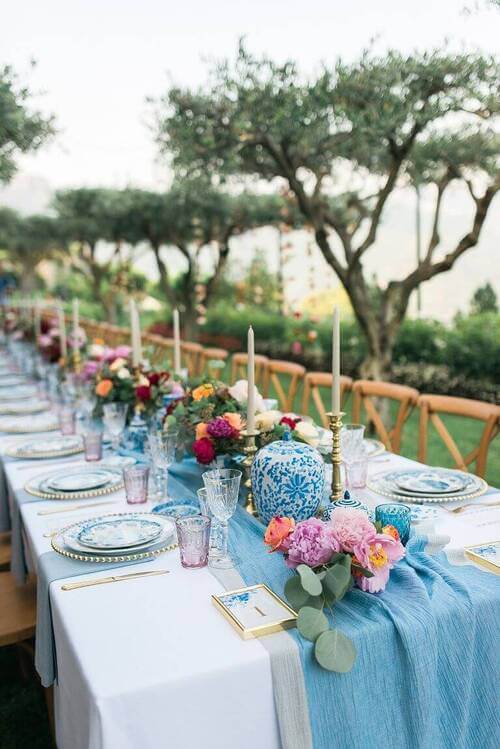 Photographer: Emm and Clau
17. Concrete candles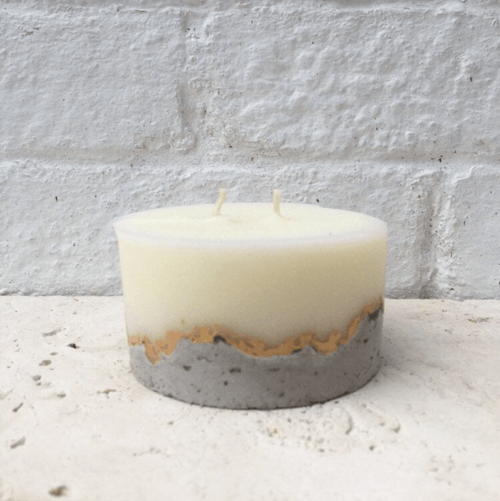 Popular spring wedding decorations.
The best part about a spring wedding is that you can be as bright and bold as you want to, and it would fit almost every theme.
Spring weddings allow you to make use of unique flowers. For example baby's breath, tulips, daisies, or even sunflowers.
You don't have to stick to traditional flowers if you don't want to.
Decorations can be fun and flowy; the opportunities are endless by using fairy lights, silk, eucalyptus, candles, or even citrus fruit.
Here are some unique and budget-friendly ways to bring a twist to the typical wedding scene.
18. Resin and flower seating chart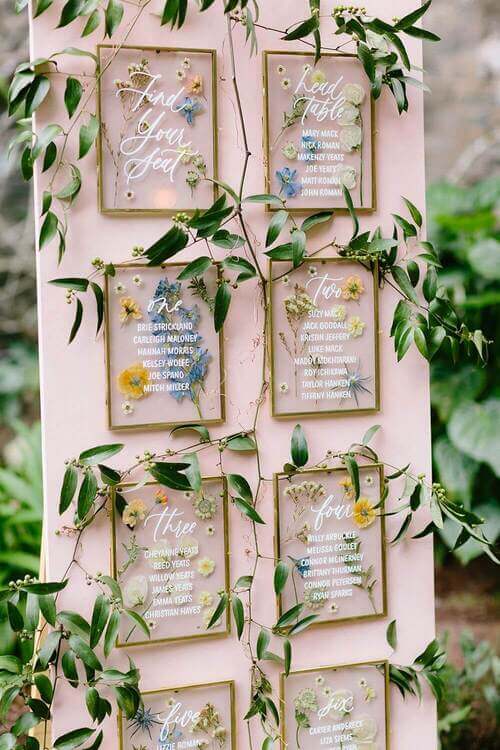 Credit to: 100 Layer Cake
19. Non-alcoholic fruity water stations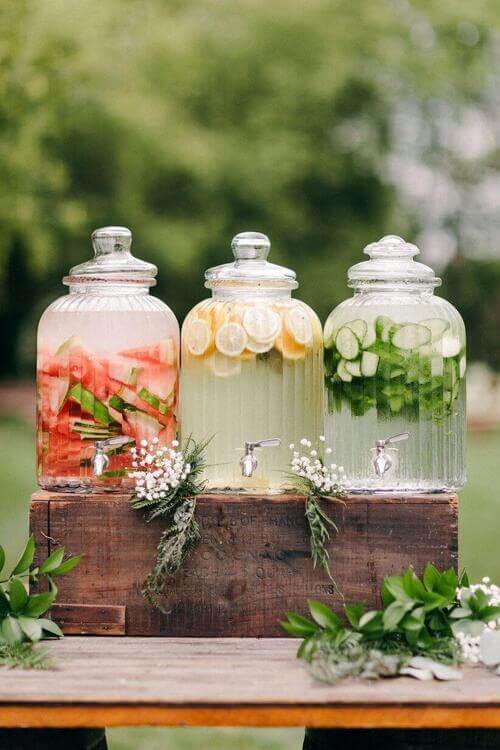 Water bar: Pin
20. Dried flower confetti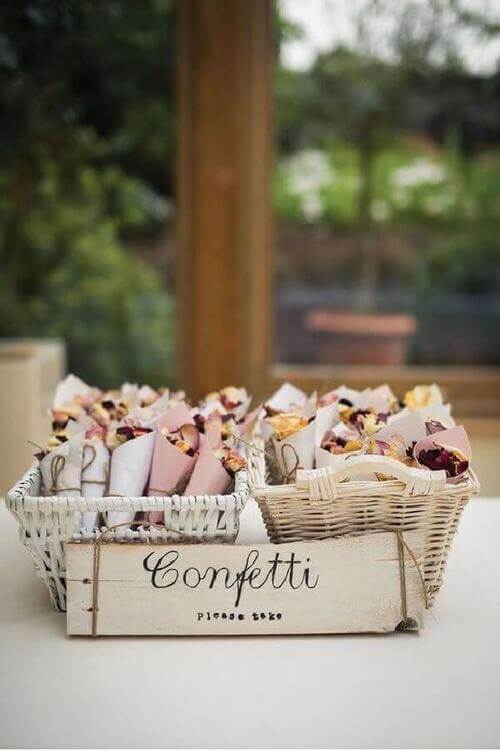 21. Edison bulb lighting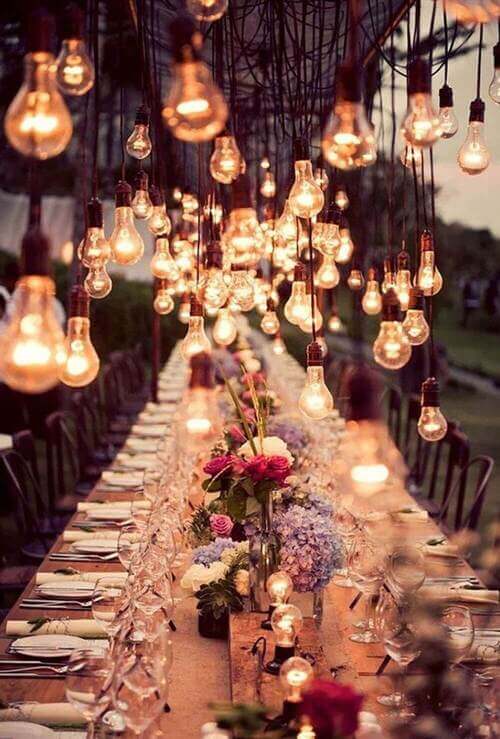 22. Color bomb floral arch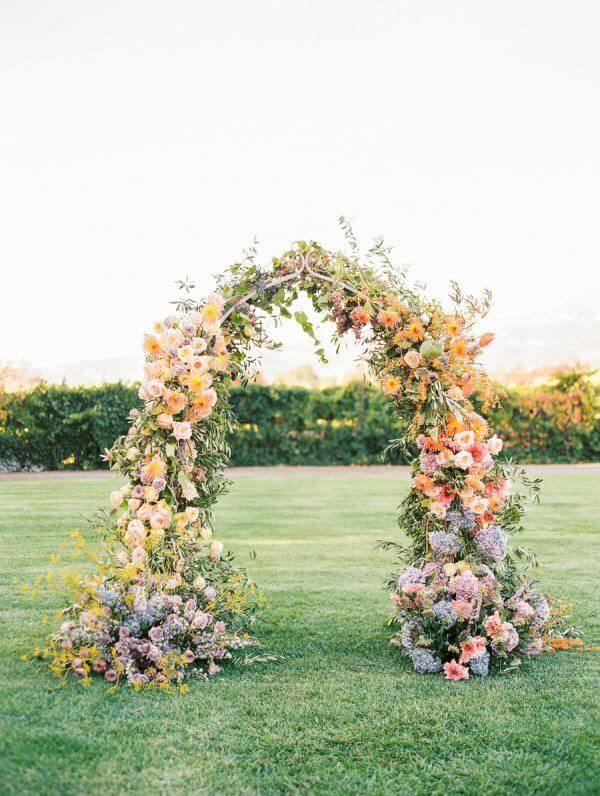 Photography: Jasmine Lee Photography
23. Give the gift of nature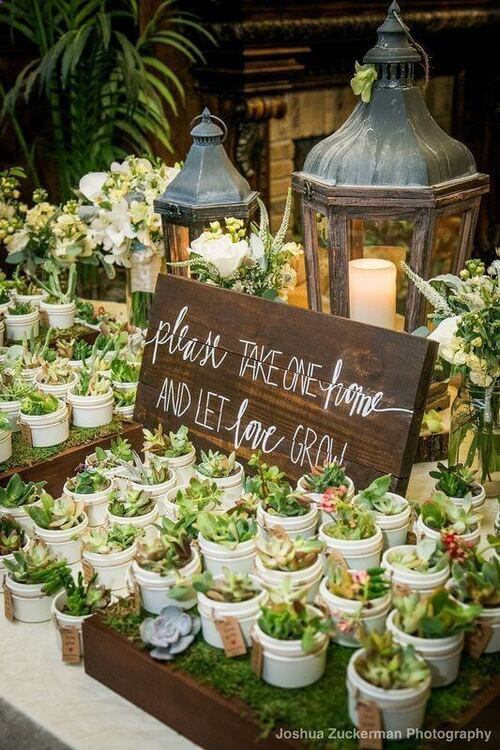 Gift idea Pin
24. Send off sparklers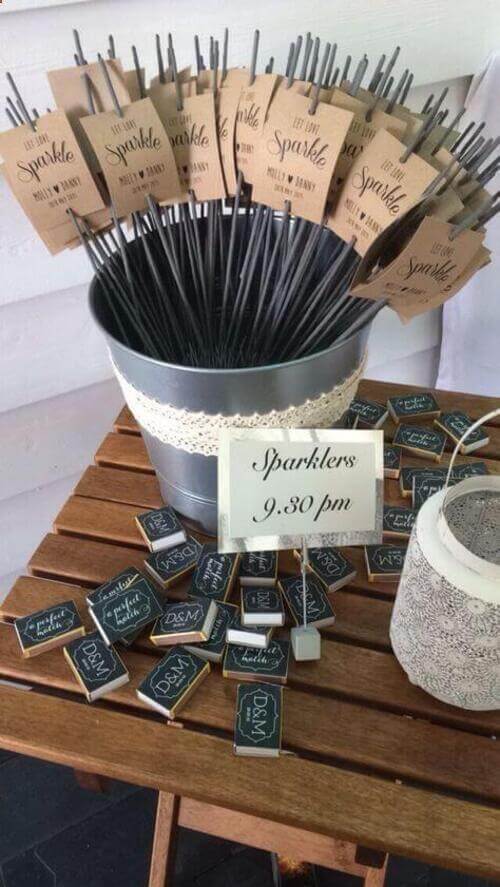 Sparkler pins
25. Sweet treat station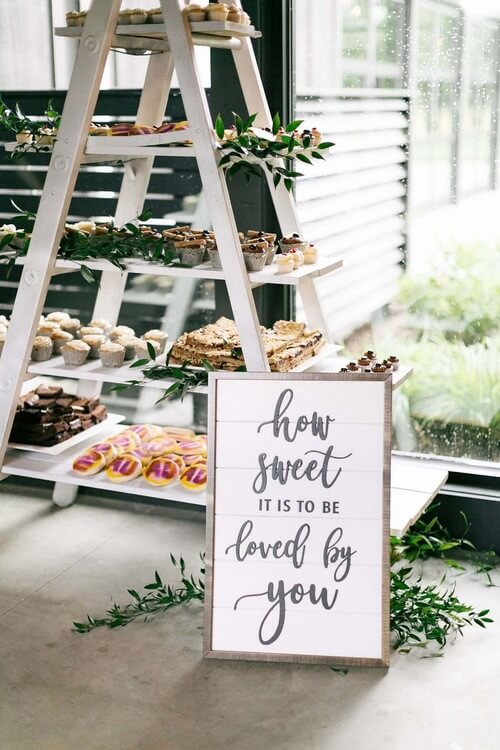 Sweet treat pin
26. Caged flower decor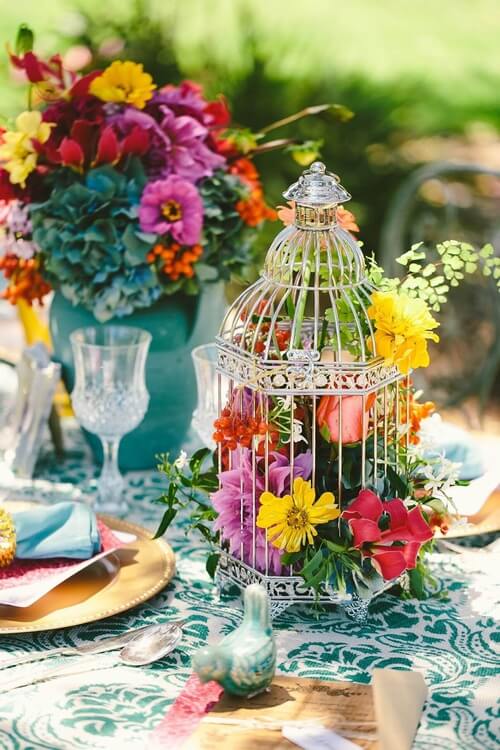 Flower cage idea
27. Drink booth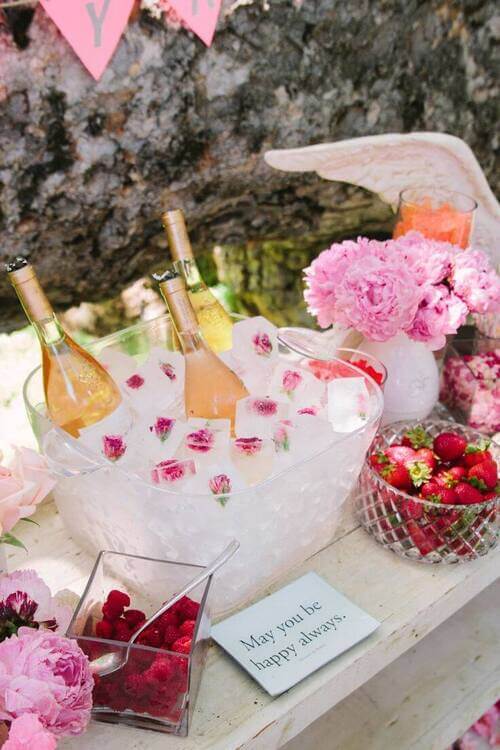 Drink booth picture
DIY Spring wedding decorations.
Weddings are a special day. They stay with you for the rest of your life.
When the budget is tight, then you definitely want to check out some ideas to do yourself.
There are many ideas to try on your special day, so here are some that can fit any theme.
28. String centerpieces
Use a balloon and wrap twine dipped in glue around it to create a ball shape.
Wait for the glue to dry, and then pop the balloon to create these stunning simple decorations.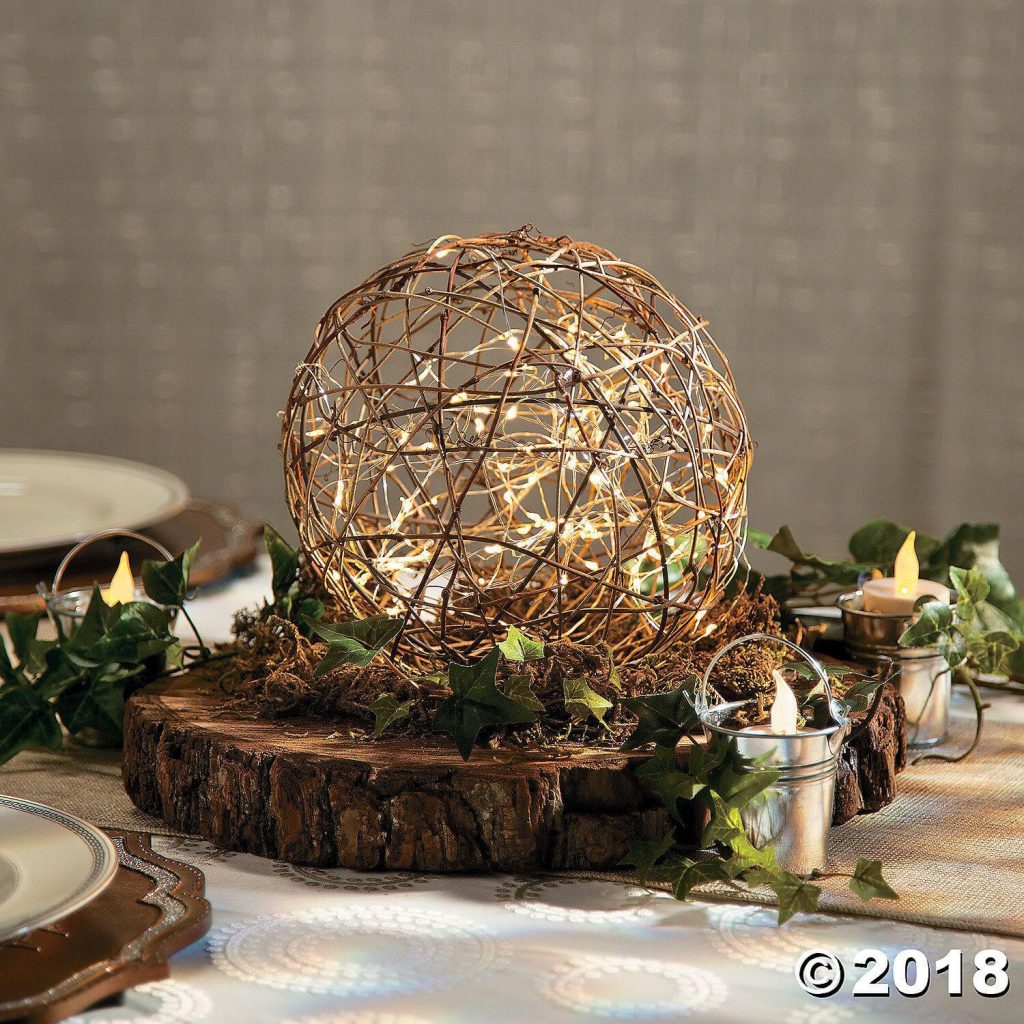 29. Window seating chart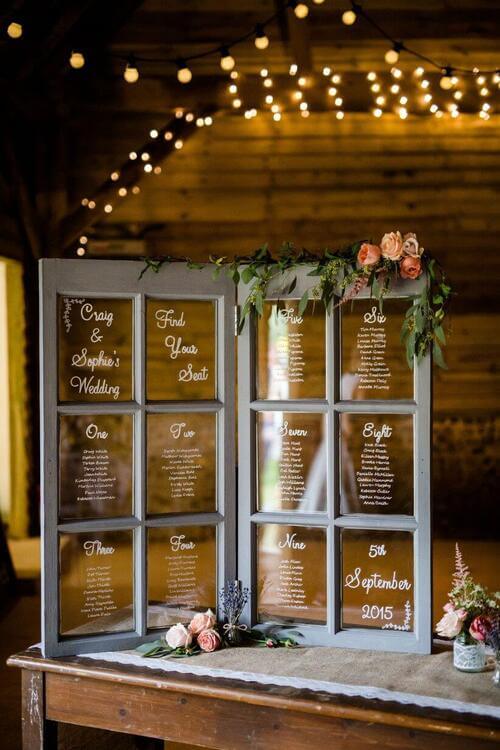 You can buy a vintage window and use a white marker to write everyone's names onto the windows.
This is a simple and affordable way to show the seating chart while staying within the budget.
You can paint the frames the color of your wedding theme.
30. Leaf name holders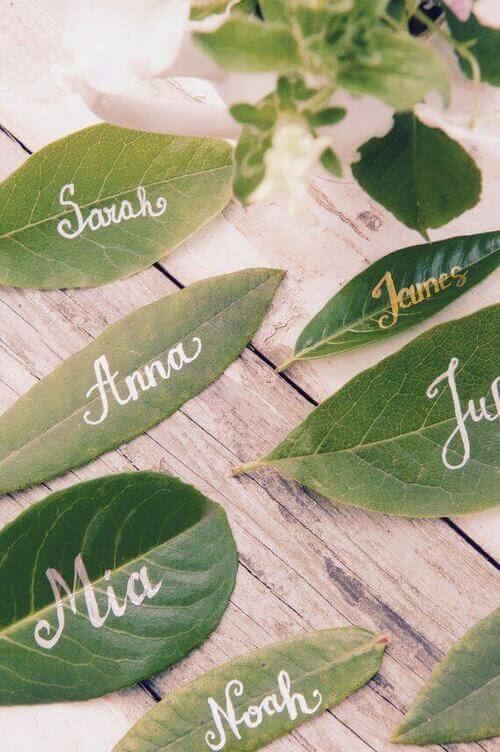 Get some plastic leaves and write the guest names on them with a white or gold marker.
31. Mason jar flower holders
Grab some old mason jars and wrap them in twine. You can add the flowers of your choice to make them fit your wedding theme.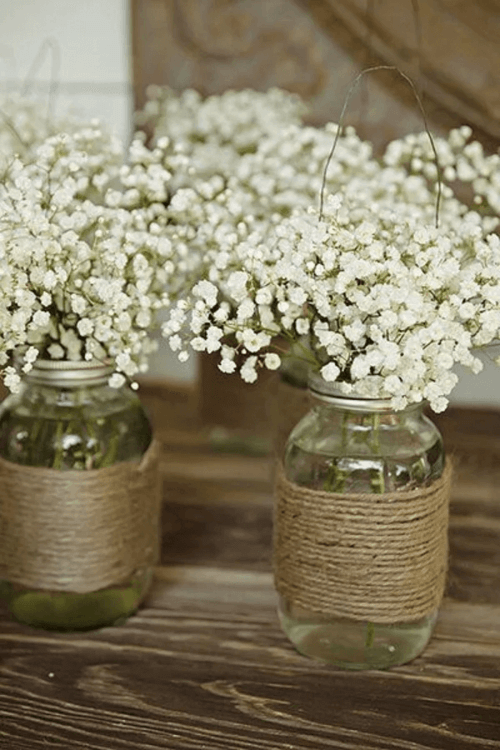 Idea: Pinterest
32. Cardholder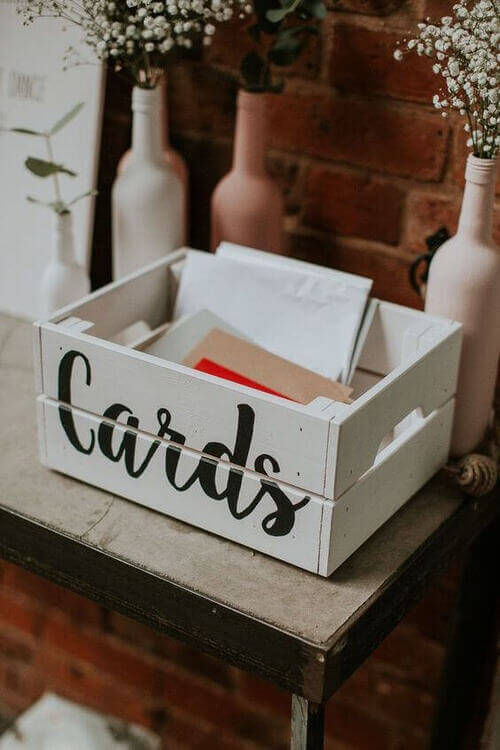 Buy an unfinished crate for your guests to throw their "well wishes" cards into.
You can get a crate from amazon linked here and decorate it to fit your wedding.
Find it here: Pinterest
2023 Spring wedding colors.
After much-needed research, I came across the site Waldo Photos. I found the top 12 wedding colors for weddings in 2023. Here is the list of top picks for spring.
33. Emerald green
34. Lavender
35. Dusty rose
36. Bold orange
37. Sage green
38. Yellow
39. Navy blue and blush pink
40. Blush pink
41. Dusty blue
42. Neutral
Wedding themes for Spring
Are you in need of some wedding theme inspiration for your Spring wedding? Look no further; I have a list of themes perfect for a Spring bride.
(Resource used: Brides)
Tropical escape
Dark accents
Enchanting gardens
Lavender oasis
Coral and peach punch
Fruity accents
Beach Paradise
French countryside
Fairy light falls
Fantasy Forest
The spring wedding of your dreams
As we conclude our spring wedding on-budget ideas, you can see that you don't need to spend thousands to create the wedding of your dreams.
When you have goals and a vision, you can make anything you want to come to life.
The color palette for spring weddings has swayed away from the traditional setting and brought a new approach to wedding colors.
What do you have in mind for your spring wedding? Are you more traditional or ready to try some unconventional wedding ideas?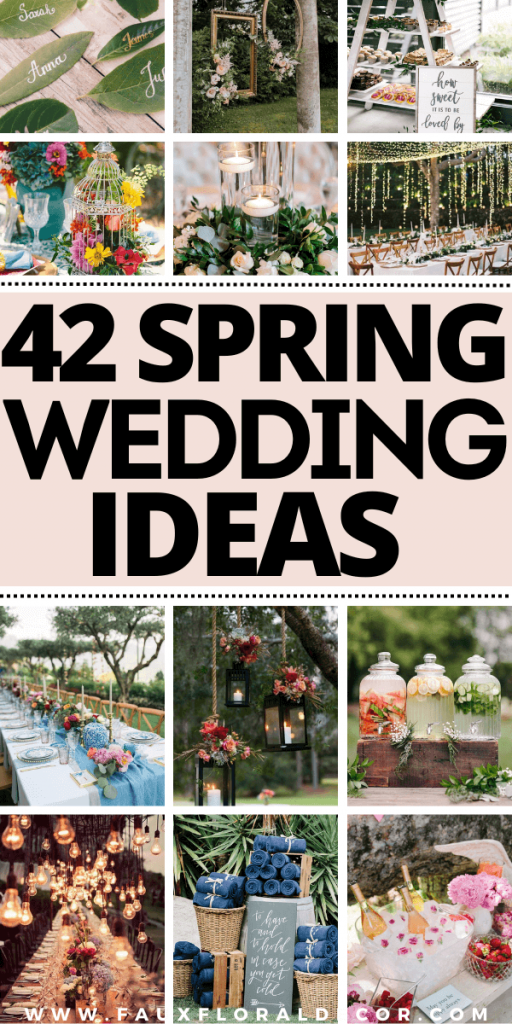 This post showed you the best spring wedding ideas on a budget.
You may also like: